The Holiday Camper Van is a wonderful LEGO vehicle at $19.99. It's a versatile little set with some fun details and looks great from just about any angle. There's one side that swings open to allow for easier access to the interior as well as a storage area on top of the roof that can be removed.
I really had a great time shooting this set. It has that classic, unmistakable RV shape to it that works really well in all kinds of different environments.
I shot these photos both in a studio space and outdoors in my backyard for a change of scenery, since the story is about a family on their weekend travels.
Loading a few last things before they leave town! Mom, Dad and baby are excited to get on the road in their new RV.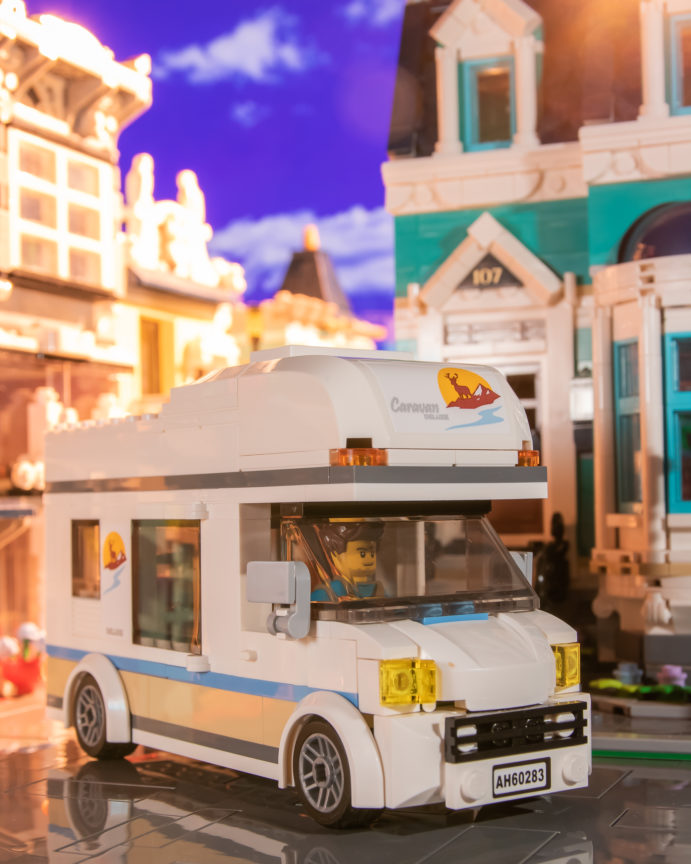 Making their way through the traffic and maneuvering around tight city blocks. "Can't wait to get on the highway with the open road" dad says.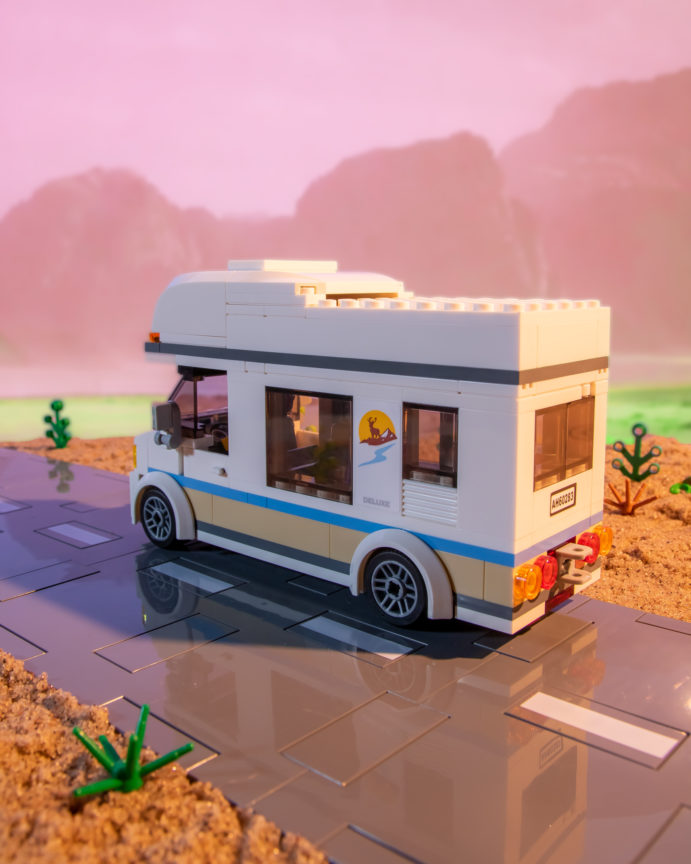 Traveling through the desert and spending their first night under the bright stars in wide open spaces. The serene, quietness of the nighttime desert is an amazing thing to experience.
After a quiet night in the desert our family of three has made their way to a lovely camping spot, nestled at the base of the mountains.
Starting the day off with some coffee and an egg on the frying pan. Dad's already eating his first breakfast sandwich while he waits for the next one to finish cooking. When everyone is done with breakfast they head out for a little nature hike. "There must be a lot of wild animals around this neck of the woods," mom says to dad and the baby.
Later that evening everyone was sitting around the campfire, roasting marshmallows and enjoying each other's company. No one heard the moose sneak in behind them and treat himself to whatever snacks dad left in the front seat! Maybe next time he'll remember to roll up the windows to the RV…