Since I first heard rumors about the new Daily Bugle set I expected something similar like the previous version of this newspaper skyscraper. What I had finally seen was definitely far beyond my expectations. 3772 pcs make it the biggest LEGO Marvel set ever. Moreover 25 minifigs (yes, 25!) make the Daily Bugle set the one with the highest number of minifigures that LEGO have ever released commercially. Numbers look impressive but let's see what stands behind them.
Minifigures
Firstly, we get a bunch of well-known Spiderman opponents and characters from Spider-Verse. At this point, I have some concern as we could see exactly the same versions of these minifigures in sets released over the last two years so it would be nice to see some different facial expressions on some of these.
But after that, we get a completely new bunch of minifigs which are Black Cat, Blade, Firestar, The Punisher, Daredevil, and Bugle staff members lead by J. Jonah Jameson.
Building
After assembling 16 bags we get a newspaper building which itself is a grey big block that doesn't sound good but together with all stuff around like banners, ladders, and signboard on the top it looks really good and could be a great addition to modular series.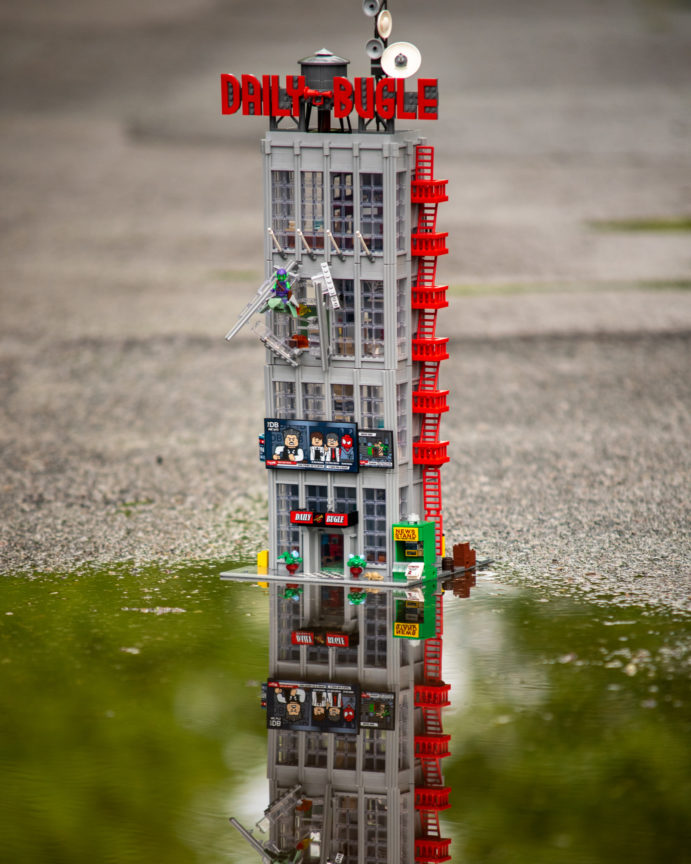 In fact, it is a modular building. There are 4 levels and a roof. On levels 2-4, front walls are removable which gives us easy access to the interior. Inside we can find offices full of detail, the newsroom on the second level looks brilliant.
On the other hand level 3, in my opinion, is designed for action photos. 4 elements of a partially destroyed wall are attached by a ball joint, and together with the Goblin Glider in the middle, they give a nice mess effect. Additionally, the set contains two vehicles which are a spider buggy and a yellow taxi.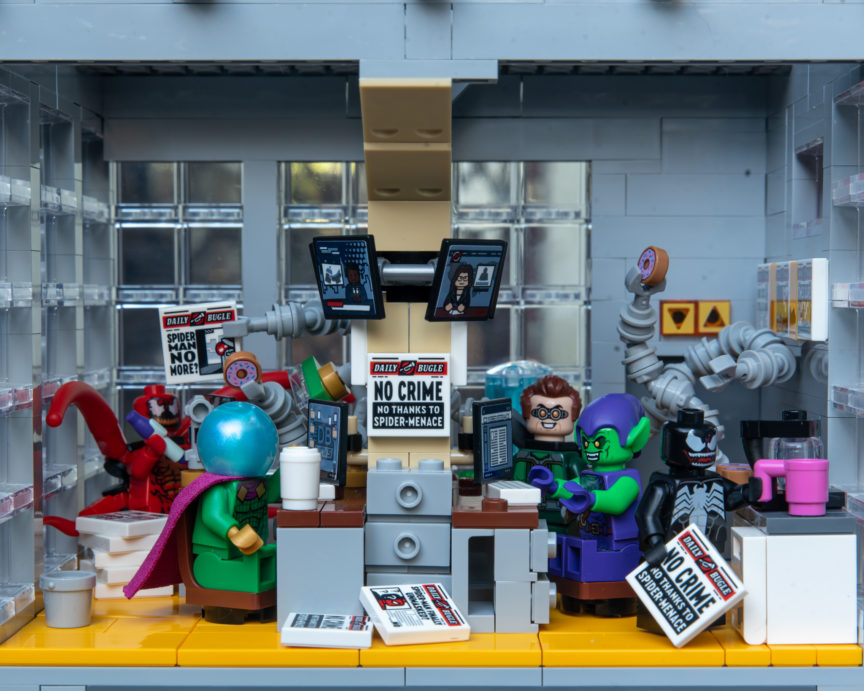 Regarding the details, my favorites are 18pcs of 2×2 tiles which are different cover pages of newspapers and all are printed.
Behind the scenes
The first idea I had was to shoot minifigures around or inside the building. I wanted to add some colors and a nice bokeh effect so I decided to display some background on a TV screen.
Inside the building, I put some steel scrub which when lighted up gives a nice effect. Unfortunately, I didn't have any color filter for my little lamp but I have a lot of trans color bricks so I used these as a filter.
As a main light source, I used a softbox oriented just above the set and flash to slightly light minifigures up from the left side.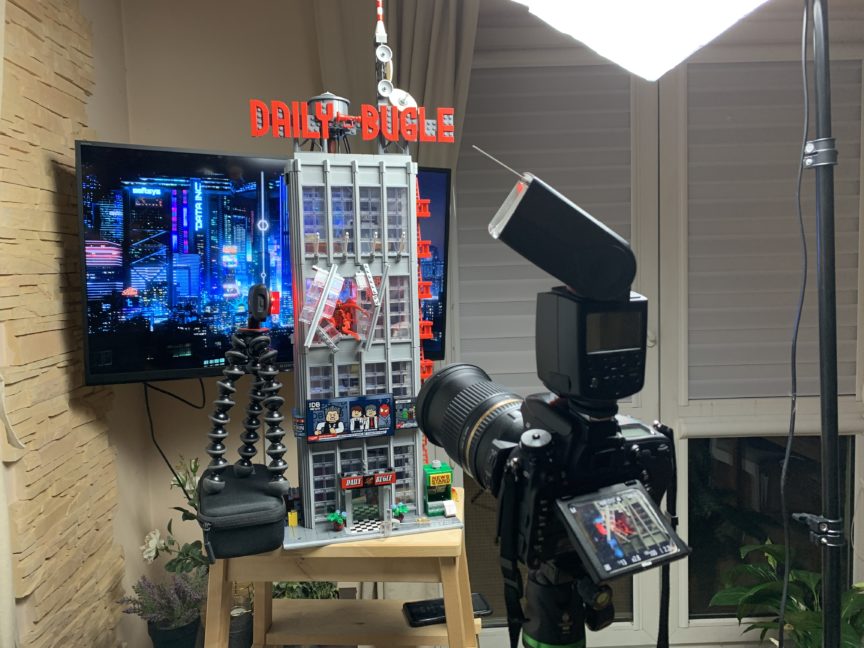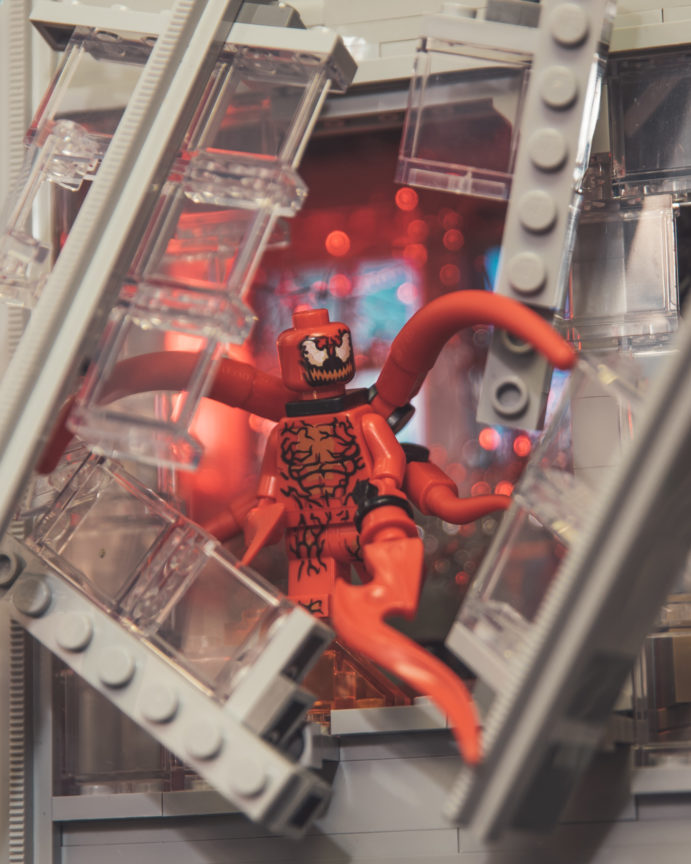 Final Thoughts
Daily Bugle is definitely something that many LEGO Marvel fans will put on top of their wish list (at least I would). However, due to the size of the construction (82cm/32in high and 25cm/9.8in width), it might be problematic to display it on a shelf. Although I have already spent many hours having great fun with this set I feel that this wonderful adventure has not finished yet, that the best is yet to come.
Price: €299,99 / £274,99 / $299,99 / 499,99 AUD / 399,99 CAD