Seasonal sets from LEGO tend to come in two main varieties, small Minifigure scenes or brick-built creatures. One of this year's Easter sets falls somewhere in between. 40449 Easter Bunny's Carrot House has a minfig-scaled "house" and a small brick-built rabbit.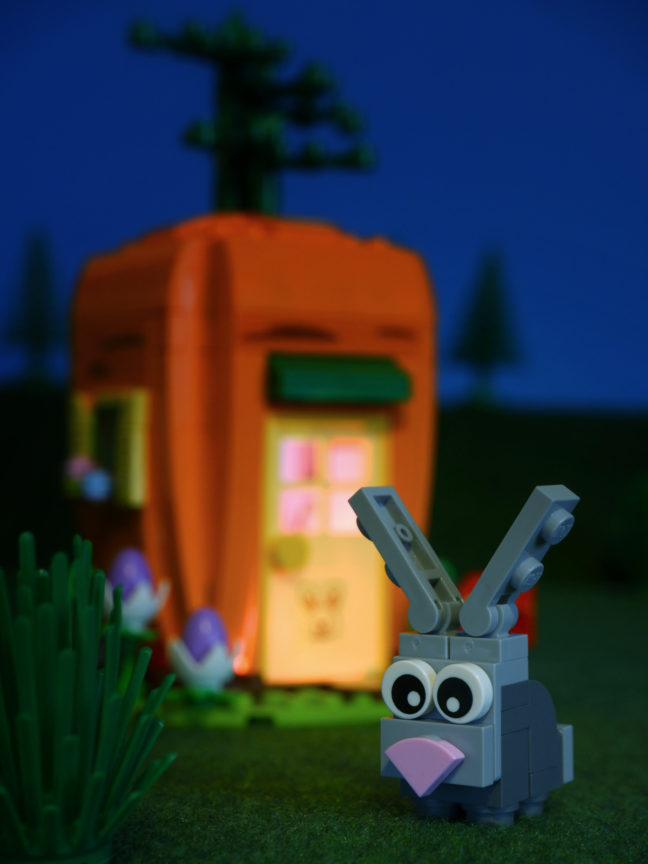 The set will be available directly from LEGO as a gift with purchase (GWP) over $60/€60/£60 between 15th March and 5th April, but I received this set from Brickcentral & LEGO specifically to review. So, lets hop to it.
What's in the box
When you empty the contents of the box the two things that will strike you are (1) "that's a lot of orange bricks" and (2) "that's a lot of stickers".
Most of the 232 parts in this quaint little set go towards building a carrot sticking out of the ground that measures about 6 inches high. The rest go to decorations on the outside of it and a small rabbit, I assume, the titular Easter Bunny.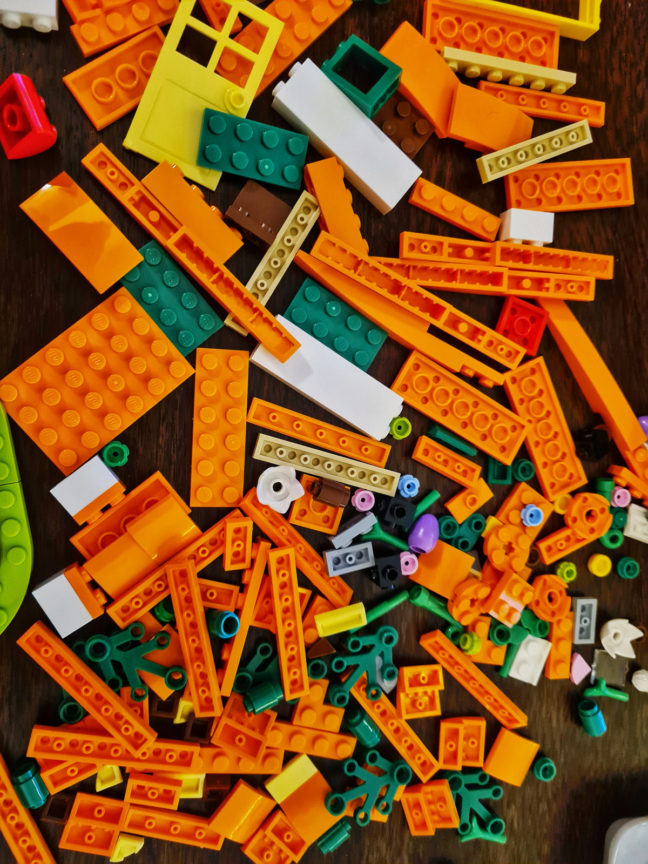 Despite the carrot having a standard minifig door, there is no minifigure in this set, just the brick-built rabbit. This sent me down a rabbit hole of questions.
Is this his house? How does he reach or use the handle? Why is the carrot larger than a real world carrot but the rabbit smaller than a real world hamster? What scale is this at? Why am I questioning logic regarding an Easter Bunny that lives in a carrot house?
No, logic does not matter here, lets just enjoy this fun freebie.
Easter Bunny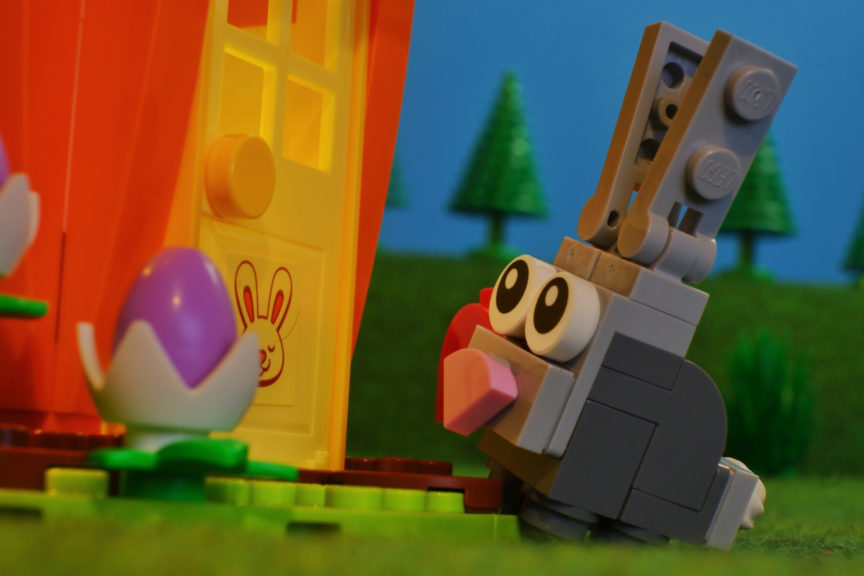 The Bunny build is simple but cute. Articulation is limited to ears alone, but by combining that movement with repositioning the eyes you can get a few different expressions out of it.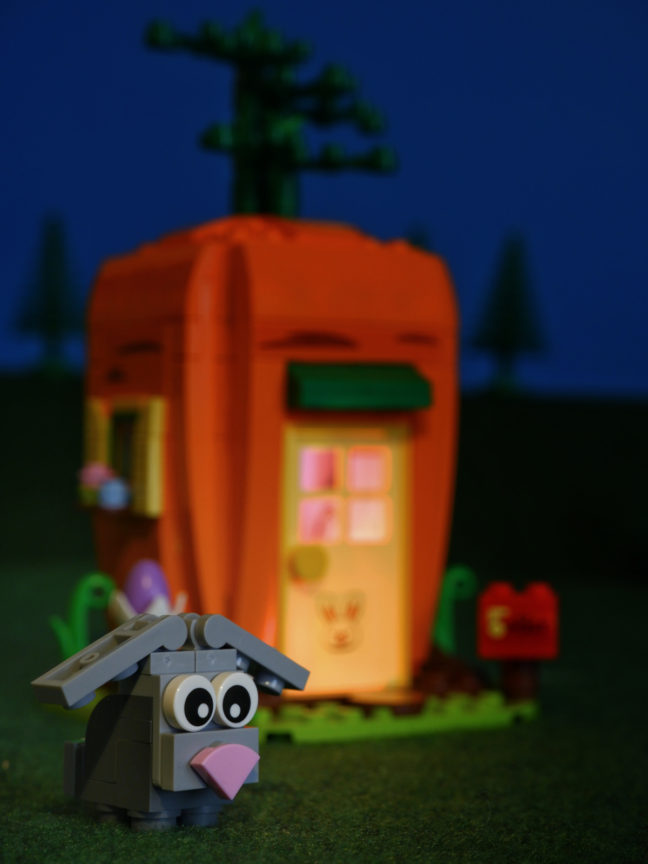 Putting down roots
The carrot house itself is actually a clever build that I really found enjoyable. It's also quite novel; how often do you build a giant vegetable with LEGO, or use this much orange? There is also an odd little, literal, Easter egg during the build too.
Some well designed stickers, placed both inside and out, add sufficient detail to enhance the overall look. On the inside I particularly like the design of the rug. Other than that there is just a small brick built set of drawers in there: the rear is completely open.
There are additional details around the outside, with some small plants and most notably a post box and an…"egg plant"?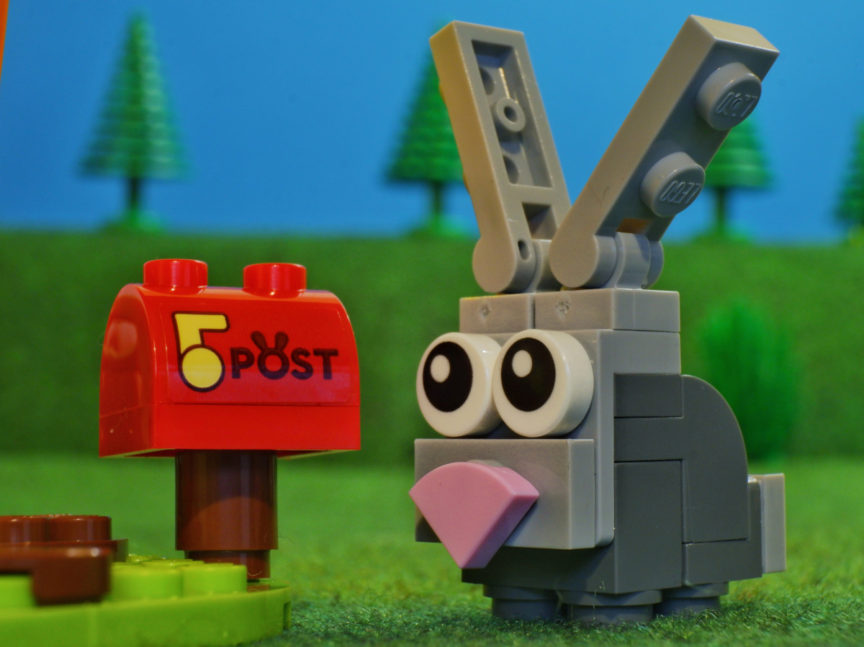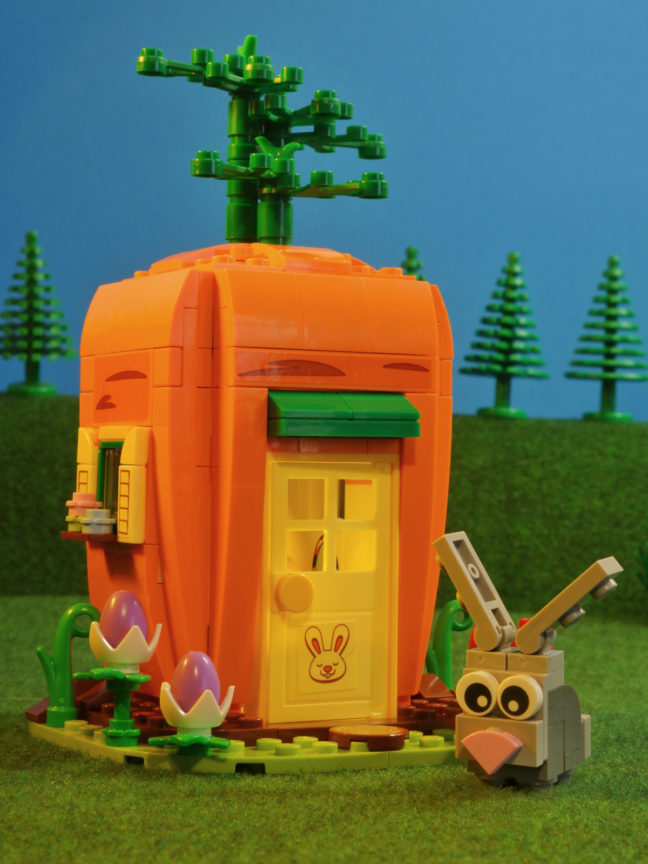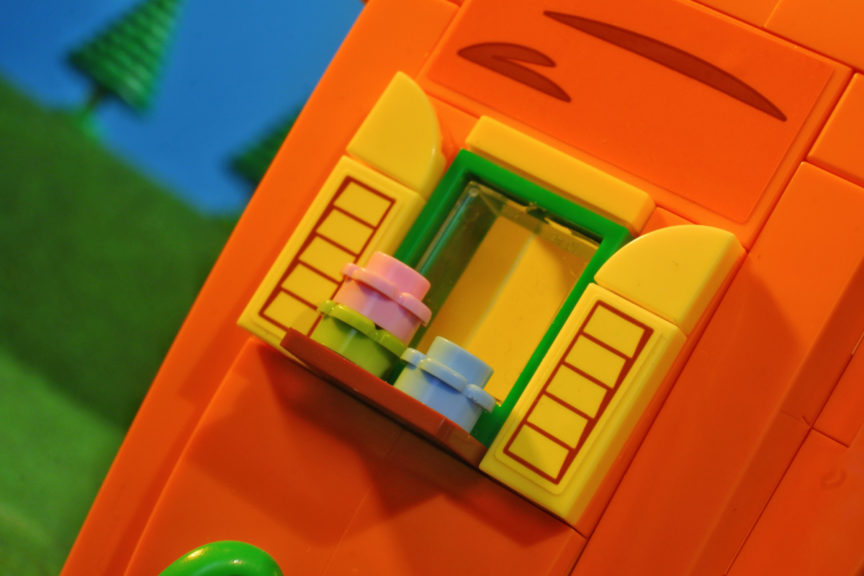 Conclusions
I found this set to be really quite adorable. It was fun to build, it's unique, the rabbit is very cute and I enjoyed shooting the pictures for this review much more than I expected.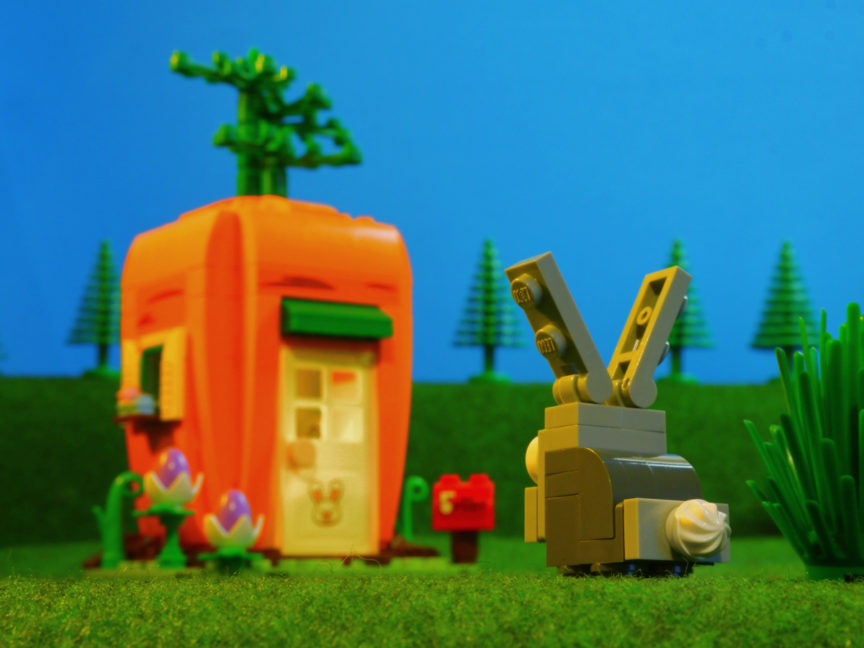 It may have been nice to get a minifigure and for there be a little more to do with the inside of the house, but for a free GWP this is a really good set for the required spend amount.
Overall Score 9/10
Behind the Scenes
When I received this set I immediately knew I wanted to shoot it on a fairly simple green grass/blue sky set up. Our own @yuri-badiner then produced a lovely review of the other seasonal Easter Bunny set with a similar concept. I considered shooting outside, but the terrible British weather at the time and some recent frustrating experiences shooting outside lead me back to my original concept – so this is all very @yuri-badiner-lite!
I used some fake turf for the floor and a blue A2 sheet for the sky. I needed something to break the horizon so I got a roll of the turf and placed it as though it was a hill in the distance. Some LEGO trees were added sporadically too.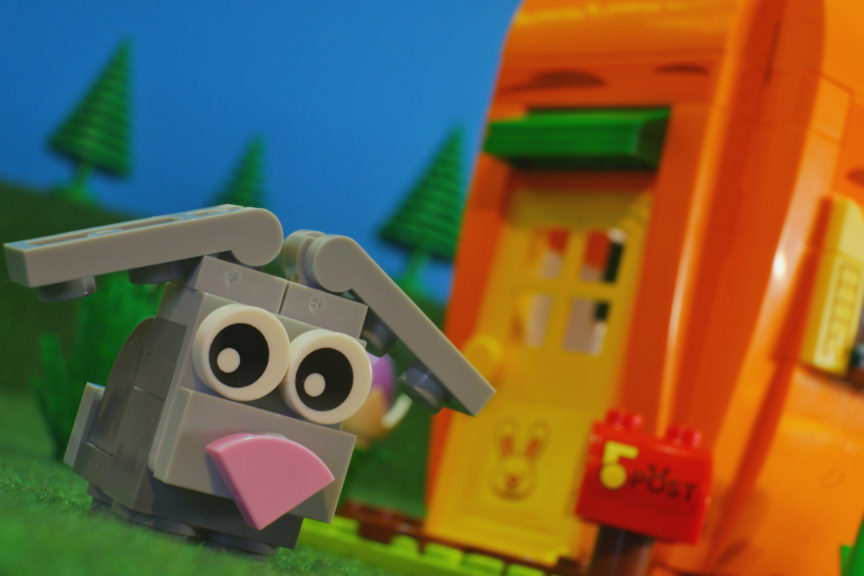 Lighting was simple. Some LED panels to light the set and sky. A small LED light, wrapped in loo roll to diffuse it, placed inside the carrot just to give it a little life. One LED light had some yellow gels just to give the light a little bit more of a sunlight quality. That is all.
Play Time
After shooting with mainly just the rabbit for the review I introduced a few other characters to the set for a little fun to sign off with.