In December 2019, The LEGO Group has released DC Collectible Minifigures included trans-clear angled bar with stud, which in combination with a black stand plate and a small 1×2 plate with one stud allowed the characters not only to stand straight, but also to pose in different ways, for example, to freeze elegantly in a jump.
The minifigure collection can now look much more impressive on the shelf than before.
The folks at Display Case Creations took it a step further and offered LEGO enthusiasts functional trans-clear acrylic stands in one solid piece. The set includes several options for stands that you can use for different purposes.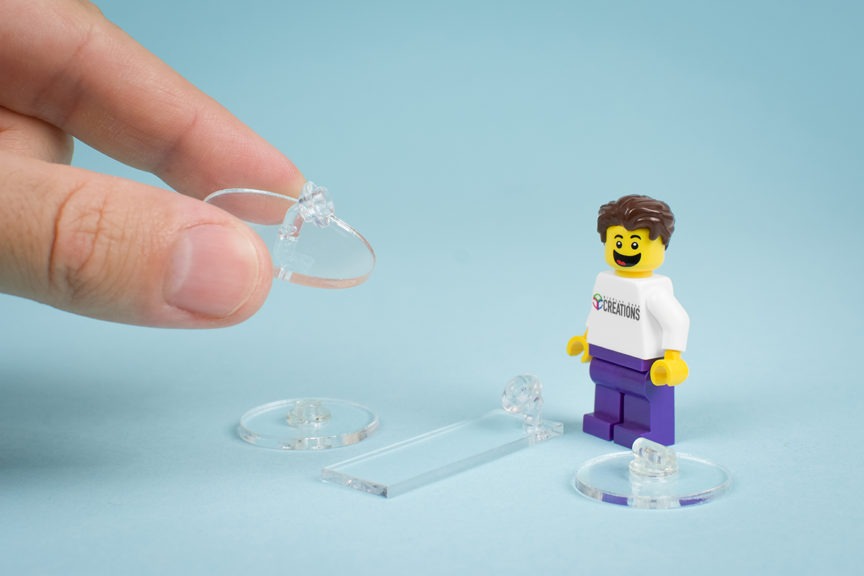 If you are building a toy army, the stands can be used to beautifully display the horsemen. Looking at this, I got the idea to build my own set of LEGO chess with interesting characters. Why not?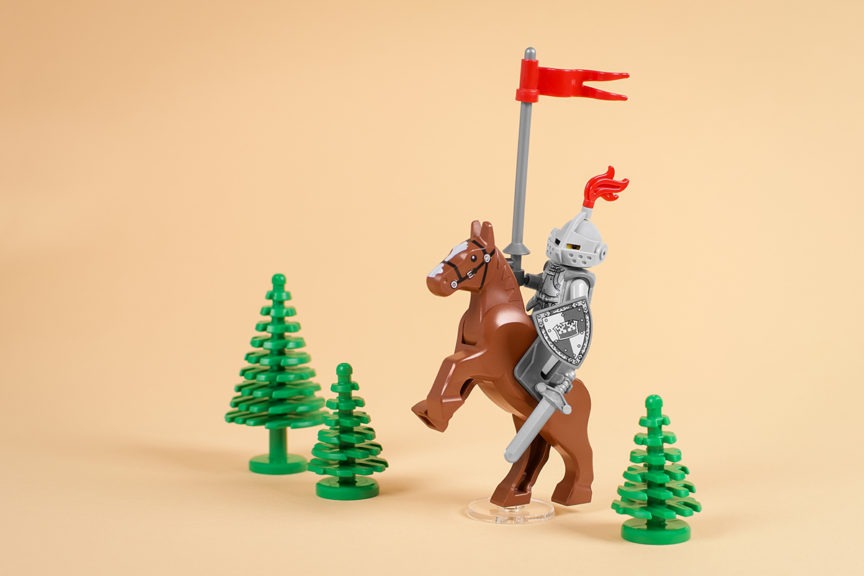 It doesn't matter if you are a participant in LEGO festivals or just building for yourself, these stands will also help to effectively present your own LEGO creations.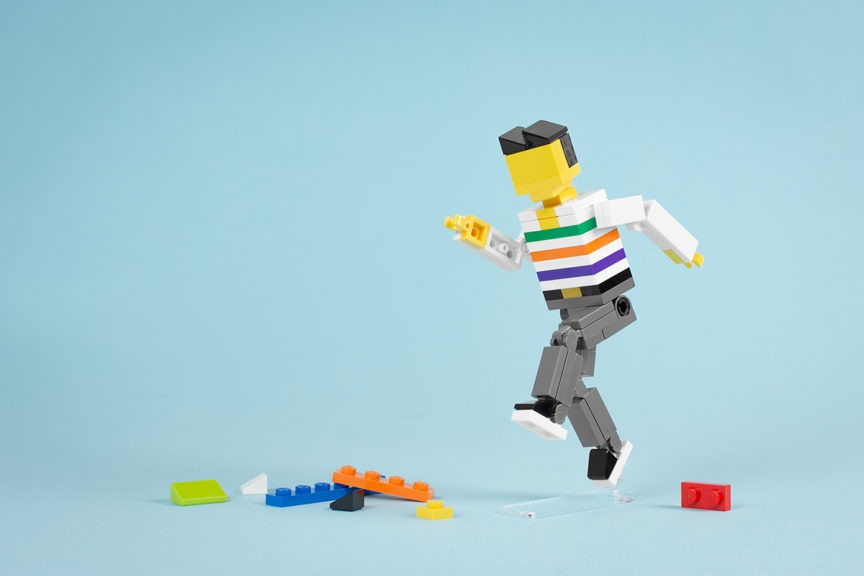 Set up an action scene with minifigures or even animals? Easy! This is a really interesting solution for toy photography! I really looking forward to try this on my next LEGO scenes.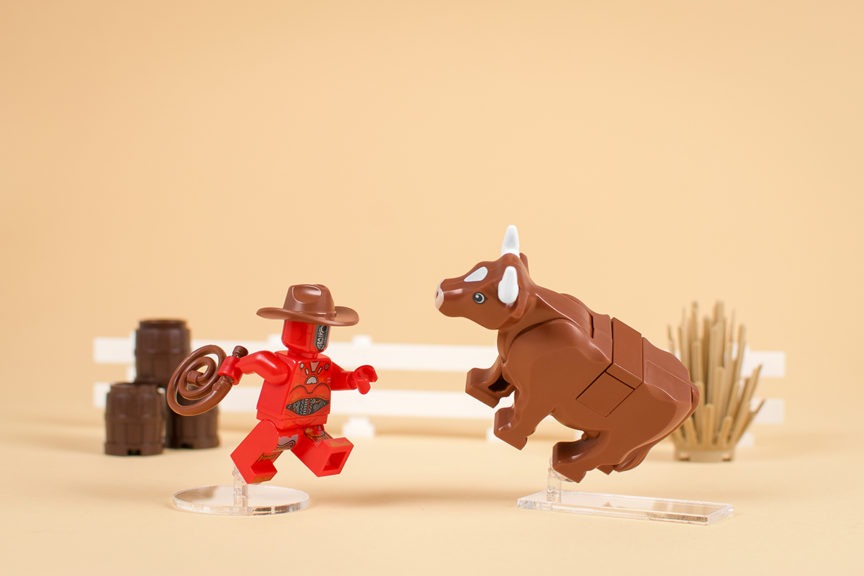 But most of all I liked the ability to hold fairly large models. This way you can see the whole model from one angle. It looks like now there is a reason to get some models from the far drawer and put them on the bookshelf.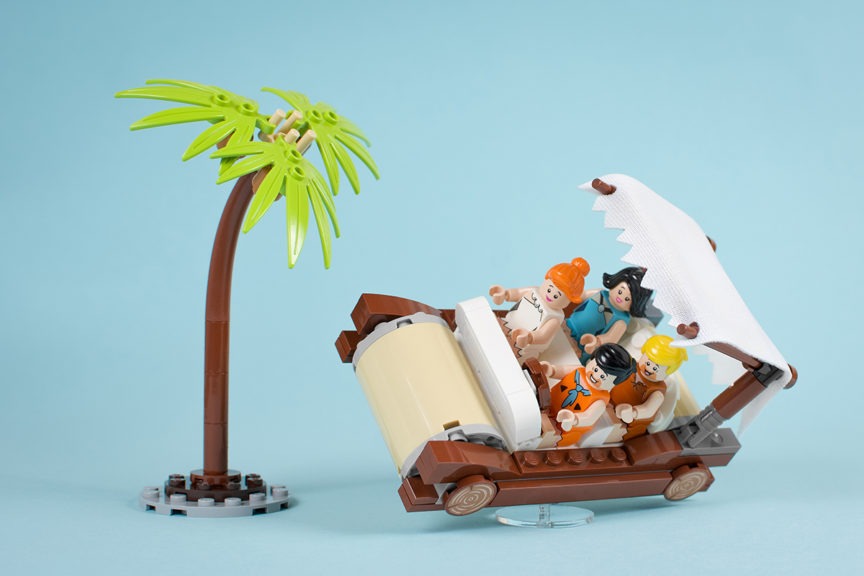 Small stands made of transparent acrylic seem like something frivolous at first glance. But in fact, it is a handy and useful tool for many LEGO enthusiasts that can be used in a wide variety of scenarios.
These stands fit perfectly into the general logic and aesthetics of LEGO, do not look like something alien. All the models I photographed for this review stood still and confident.
To be honest, I had to make an effort to stop fantasizing and playing with these stands and start taking pictures.
Display Case Creations Minifigure Acrylic Posing Stands are 7 GBP for 10-pack
From the product page:
Made from Laser cut clear acrylic are these awesome minifigure posing stands! The disc/rectangular plate holds a genuine LEGO 65578 posing piece which helps you create fun scenes with your collection. You can have hours of fun making fight scenes or whatever you want, let your mind go wild.
With the stands being clear, it makes the figures stand out and the stands themselves blend into the background.
Item is provided in packs of 10 and you can choose between:
1.) Rectangular base with LEGO 65578 angled posing piece – suit better for acute angles
2.) Circular base with LEGO 65578 angled posing piece
3.) Small circular base with LEGO 3023 (1×2 plate) – picture 9
4.) Small circular base with LEGO 25893 (1×1 round handle) – picture 10
5.) Small circular base with LEGO 4073 (1×1 round plate)
What you will receive – The baseplate (circular or rectangular) and the corresponding LEGO piece.