Every month, we pick a LEGO photographer active in our community and share some of their work and a little about themselves. This month we meet toypoetry!
Hello everyone!
My name is Anne, known as toypoetry on social media.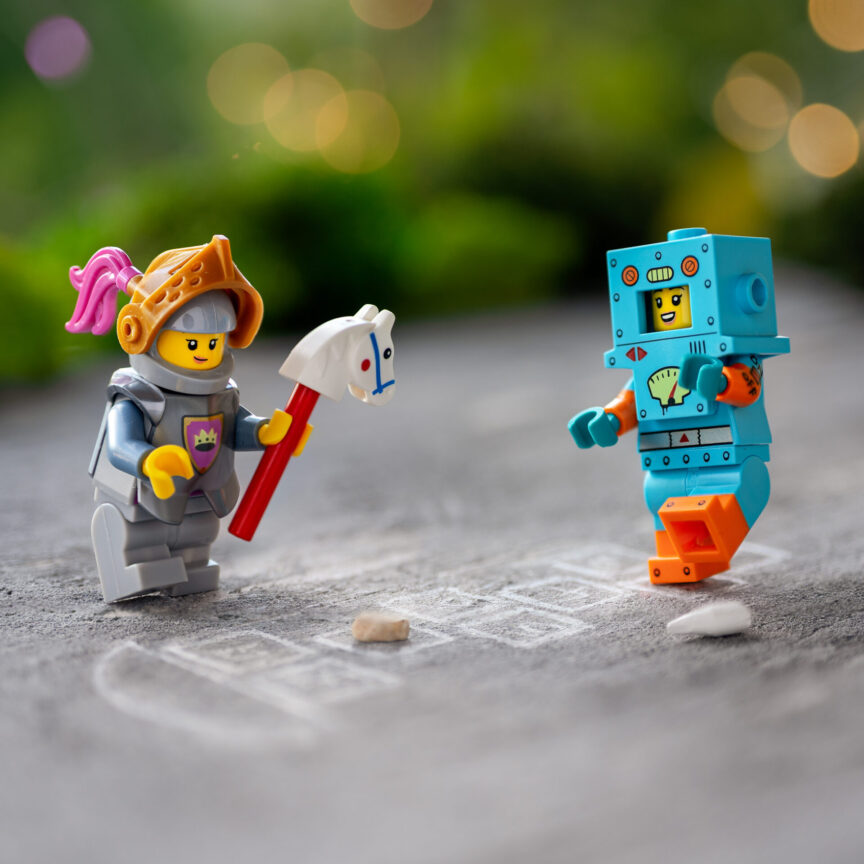 I started taking toy photos about five years ago. Toy photography is for me a good way to escape from daily routine.
For my Lego photography I love to create scenes with minifigures, work on their poses and make objects float if it fits in.
Letting the minifigures interact with everyday items, sometimes showing them doing a little magic, describe my favorite subjects best.
My current camera is a Nikon Z 6, using fixed focal lenses 50mm f/1.8 or 35mm with it.
For my latest pictures I chose the MC 105mm f/2.8.
To plan the scene I put down some notes, gather together minifigures and things which can be useful for the diorama, wire, adhesive pads, foamboards and glitter.
If it's a sunny day I take the scene outside, often during the hours before sunset, other days I take pictures on the dining table with a large window to my right using foam boards as reflector on the left.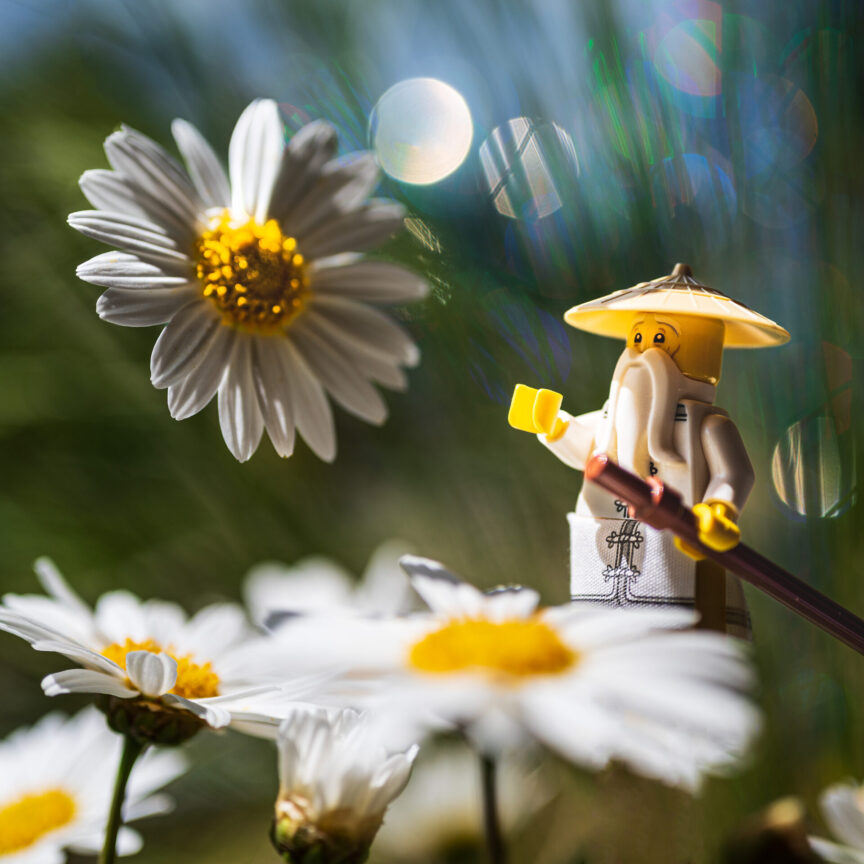 When finished I edit the raw files in Lightroom or Photoshop, adjust colours, brightness and remove wires and dust on the minifigures if necessary.
The exclusive photo
Right at the beginning there was the idea to tell a story about a street musician, singing and playing guitar.
She would stand at the edge of the city park during her lunch break.
Someone passing by throws a tip into the hat before her.
Her little dog observes this and thinks "Woof, I'm hungry! Why can't this coin be a dog treat for me."
The challenge here was to place the coin hanging on a wire in the position where it would look as if it was thrown to land in the turned up hat.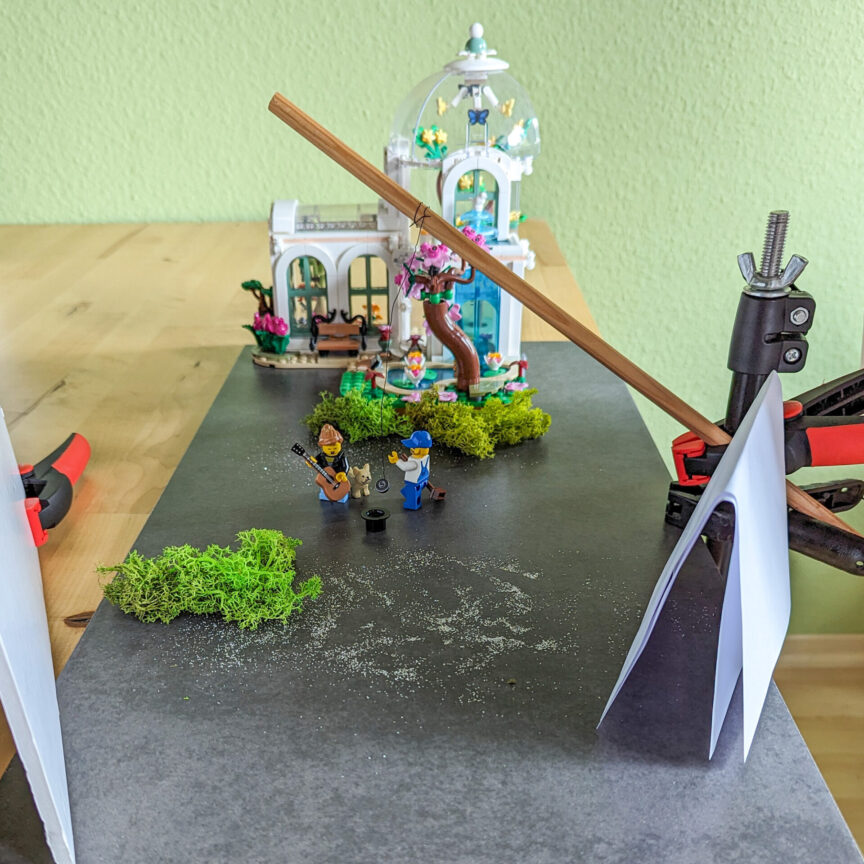 For the background I placed the Botanical Garden set and as underground a grey floor tile.
I sprinkled a little glitter in front of and behind the figures to create a reflection effect.
Then I put a few bits of decorative moss to create the illusion of bushes.
This scene should play in daylight, to underline the joie de vivre and love of musi, so I put up a white foamboard to left of the figures in a certain angle to reflect the light coming through the window. This light then hit the foamboard on the right side and illuminated the scene. Here a few additional placed sheets of folded white paper helped to lead the light.