Every month, we pick a LEGO photographer active in our community and share some of their work and a little about themselves. This month we visit Japan to meet rennerbricks (Instagram | Tumblr)!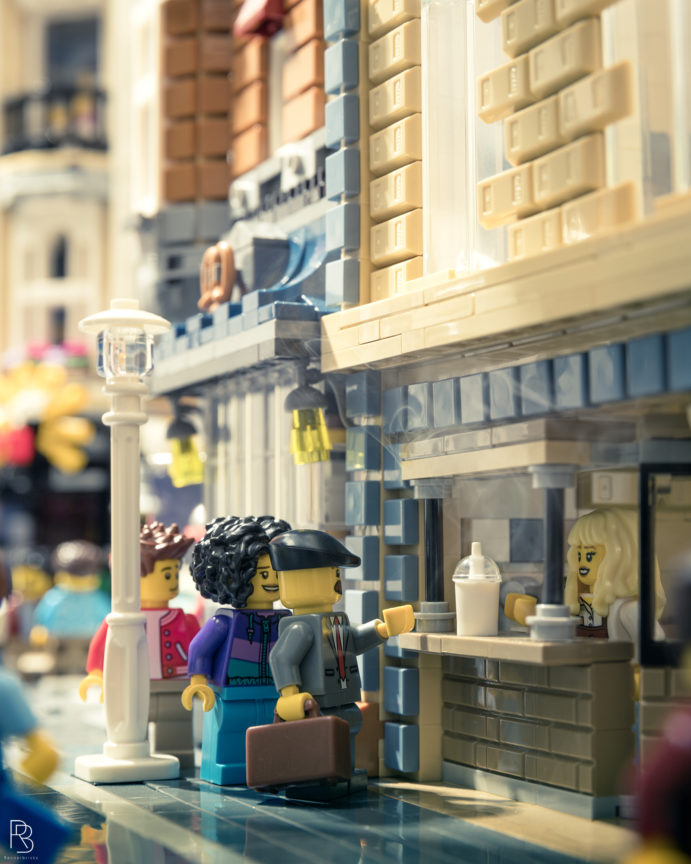 Hi! I'm rennerbricks and I'm 23,from Japan.
I started LEGO photography six years ago.
I discovered @samsofy.s and @eat_my_bricks photos and I was very inspired by them.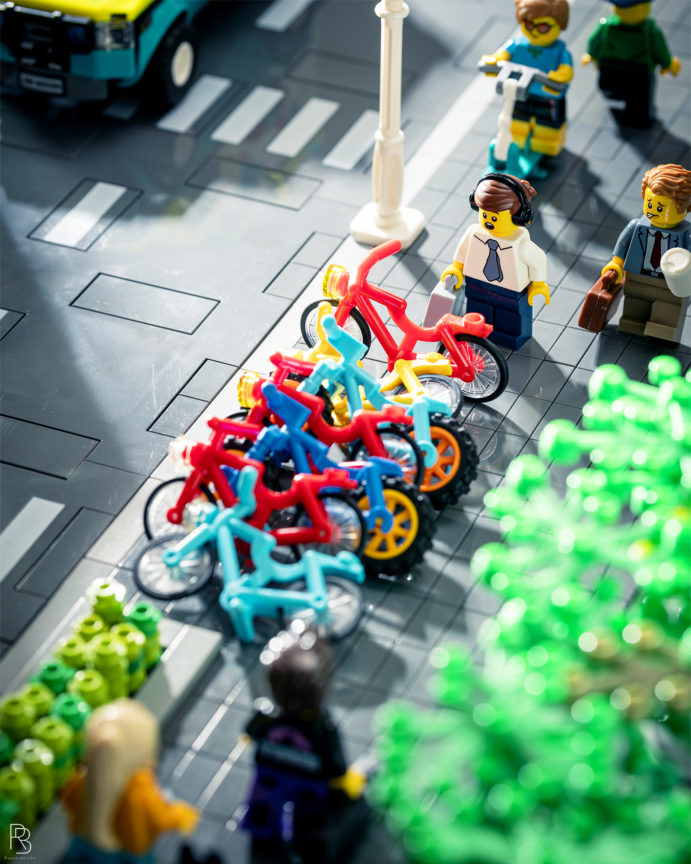 My camera is Canon 6Dmk2, I often use a tamron 90mm lens, Laowa 24mm and sigma 50mm.
I use Lume cube LED light and godox strobe.
Lights are used differently depending on the scene and scale.
I usually start making a story.
I think the most important thing for my photos is to make the minifigures look alive.
To reach that goal, the most important part is having a story, then build a background and think about lighting.
This because, in my opinion, is important not only to make a picture beautiful, but also to be sympathized with the story.
When I invert the process, thinking starting from lighting or sets, it often doesn't work.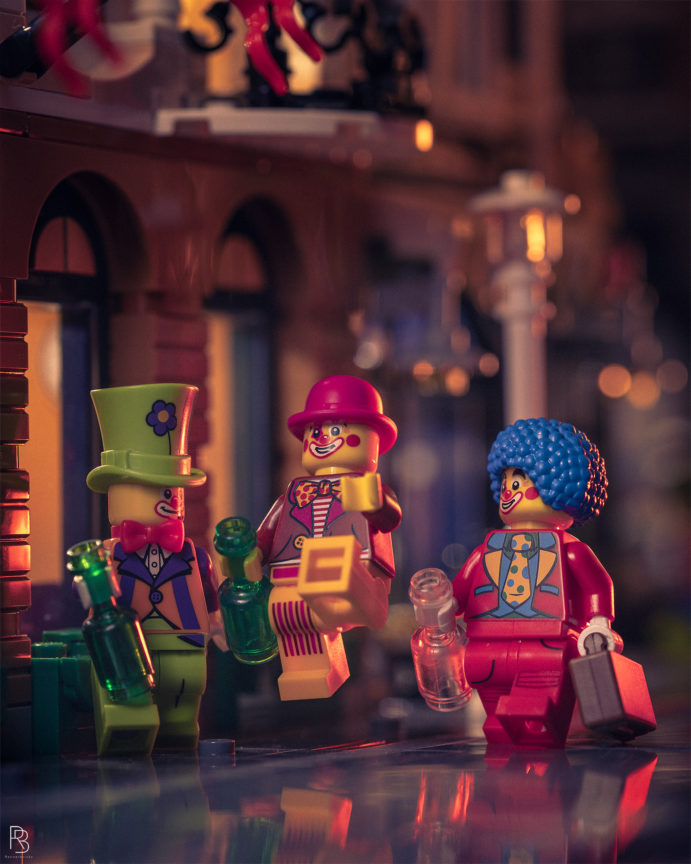 Sometimes I draw sketches and think about the necessary minifigures, facial expressions, clothes, and backgrounds, and finally i build the setup after roughly deciding the angle.
The concept of my photo is to express the beauty of everyday life.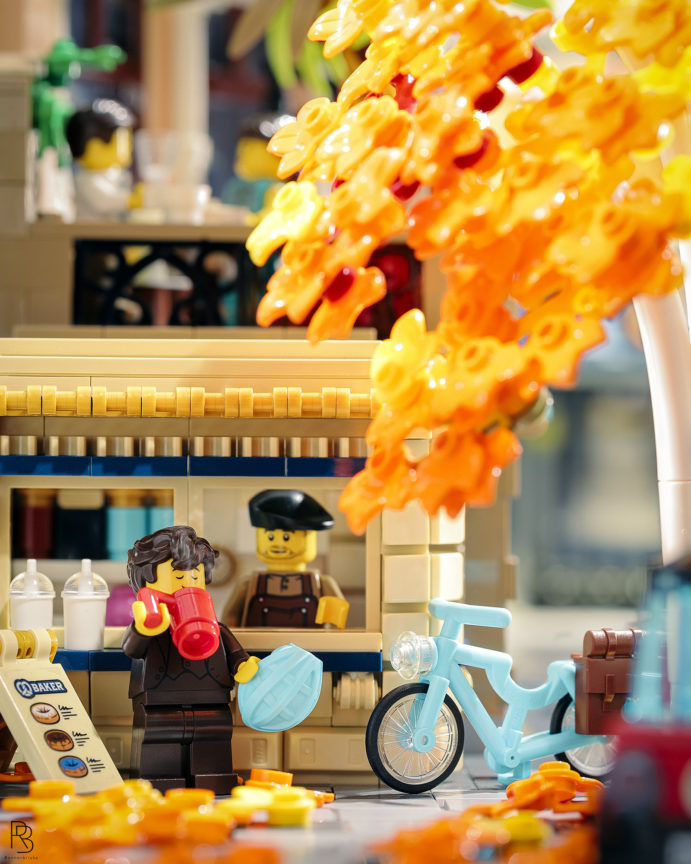 I want you to see a picture as if you've entered the LEGO world and feel its charm!
The exclusive photo
I was thinking of an idea centered on the theme "Christmas preparations" and while browing internet for inspiration, I found a scene of a person carrying a tree on top of the car.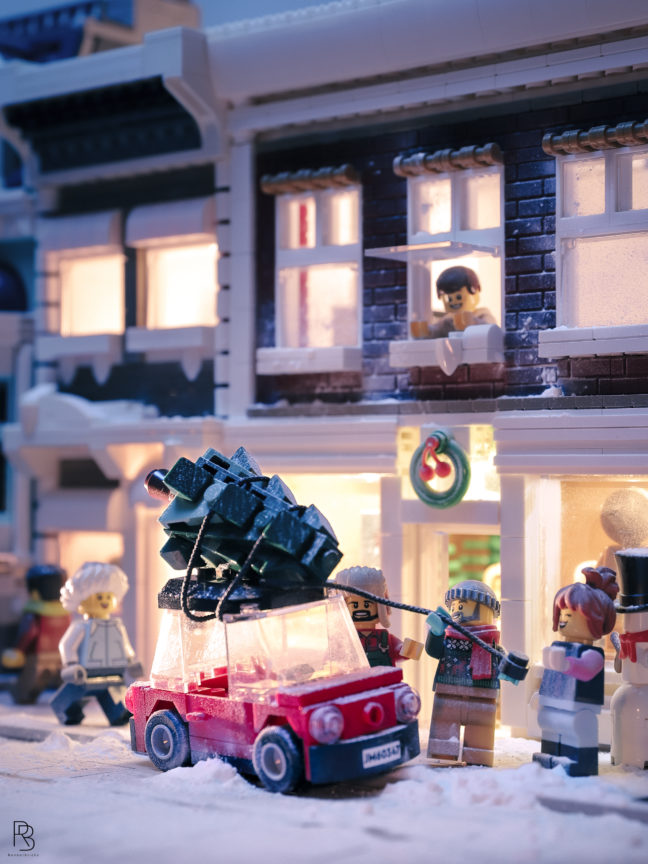 The scene is very rare in Japan and It was very attractive for me.
That's the beginning of the idea.
The car is what stands out the most. I also chose an angle that could have shown the atmosphere of the city during winter season.
Talking about the light, I've used LED lights and a strobe.
I've put a lot of LED lights in the store to replicate the inner lights, then for the exterior I've used a strobe with a blue filter, to replicate the light of a night sky, leaned toward the ceiling to take advantage of the bounced light.