As it happens every month, we pick a LEGO photographer active in our community and share some of their work and a little about themselves. This month we moved to Italy to meet priovit70, aka Luigi, and his pictures!
My name is Luigi, I'm a 51 years old AFOL from Cremona, Italy.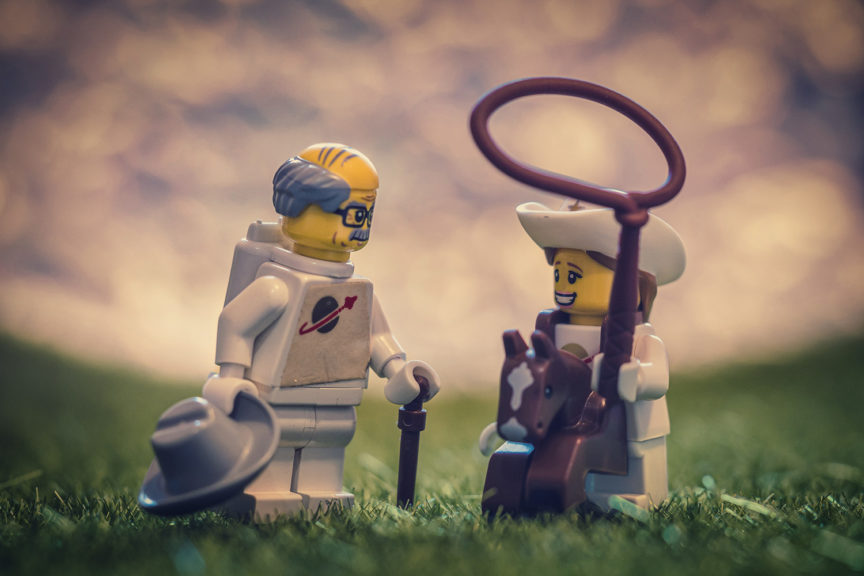 I started photographing little MOCs at home and then, about 8 years ago, I discovered the pleasure of photographing LEGO minifigures, both at home and outdoors.
I've been a Classic Space enthusiast since always, and I think you can definitely tell it from my oldest photos. Benny from The LEGO Movie has been the main (and often only) character for a long time.
But in the last two years I developed a certain interest in collecting and photographing Star Wars minifigures, mostly because of the new series, like "The Mandalorian".
I always try to put something funny in my shots. Or, at least, to create a positive, joyful atmosphere. To pursue this, I carry a backpack with loads of little bags full of lego accessories. The little detail can give the photo a nice or funny new meaning.
The minifig is often portrayed on ice, snow, leave, mud, pebbles, mushrooms, since I go trekking in the mountains in my free time. That's the time when I'm most creative and, as you can see, nature is not only a background, but it's a protagonist in the pictures, it co-stars with my little men.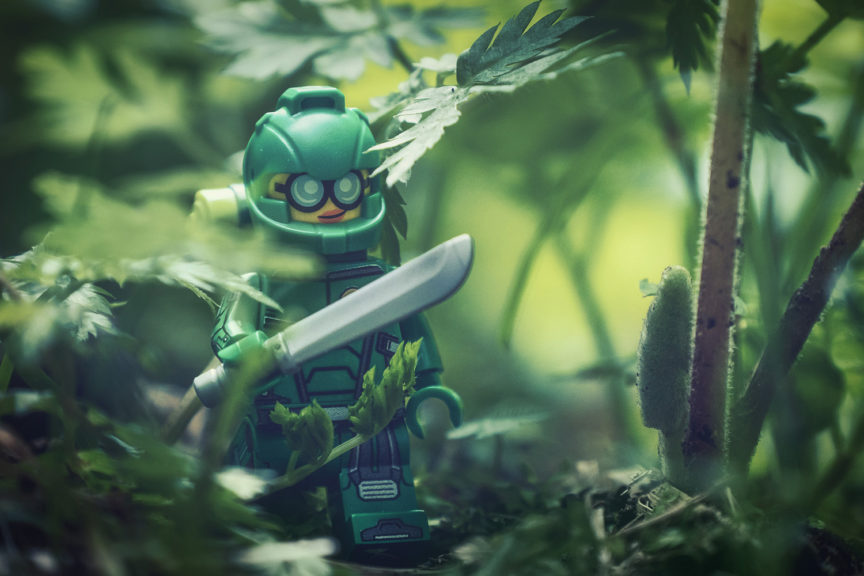 I'm fond of the shallow depth of field achieved using a large lens aperture, and the bokeh is often present, too.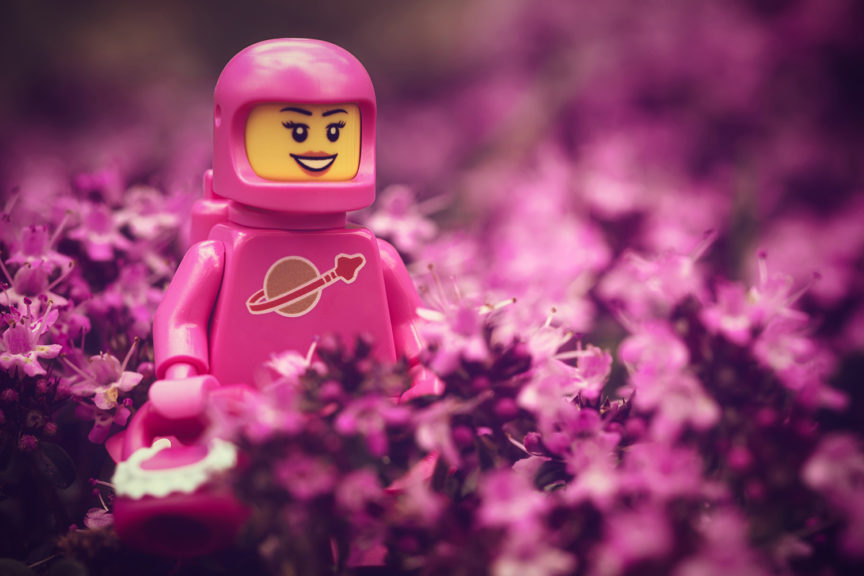 During the years I've bought and used different cameras, learning each time something new and trying to improve my skills as toy photographer. At present I carry around a micro 4/3 Panasonic DC-GX9. I always shot RAW and then I process the photos with Lightroom.