Every month, we pick a LEGO photographer active in our community and share some of their work and a little about themselves. This month we moved to the USA to meet John Reiley (Instagram: johnreiley_| Tumblr: John Reiley)!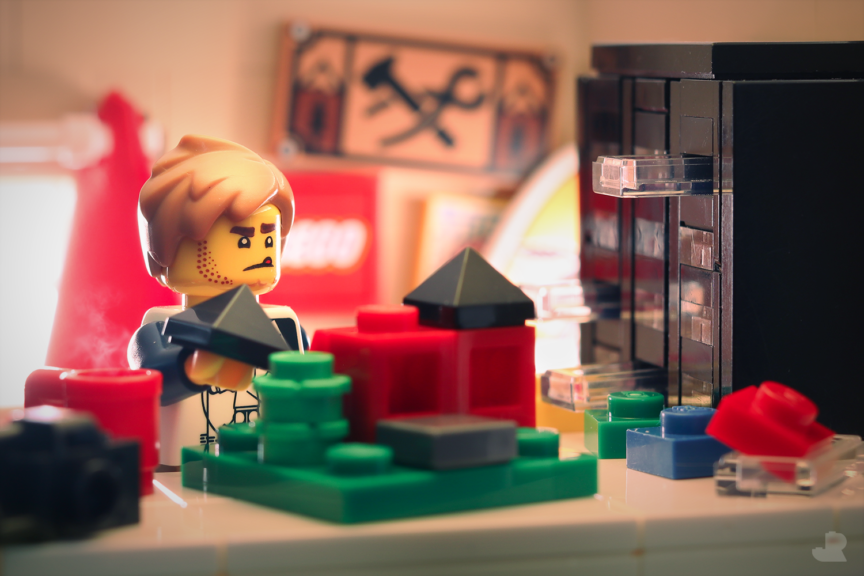 Hi! I'm John and I'm from Utah which is located in the midwestern United States.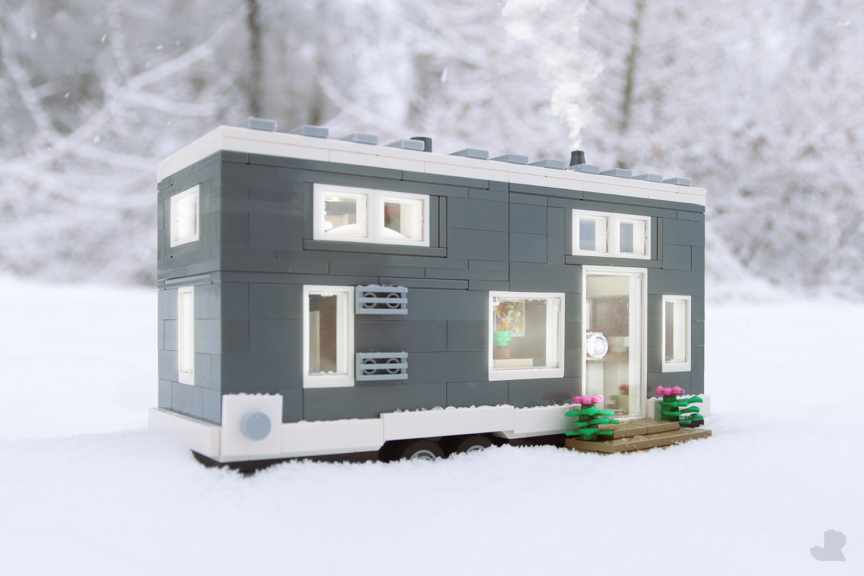 I recently got back into consistent LEGO hobbying a year ago this month but have been playing with LEGO bricks since I was little.
I have also had an interest in photography since a young age.
Back in 2013, I first discovered the online LEGO community on Flickr and started photographing my MOCs, inspired by the amazing work of people like @markoffalworth, @powerpig, and @tylerbuilds.
Then in August 2021, I discovered the BrickCentral community on Instagram after coming across awe-inspiring photos by people like @circus_robot and @y.badiner. Being a part of the community has been fun and has pushed me to try many new things.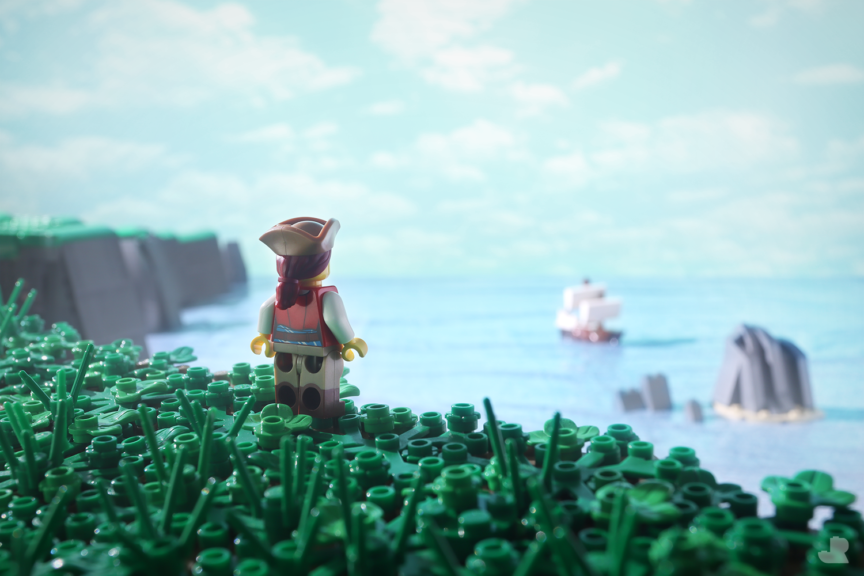 My camera is a Canon M50 and I generally use the 15-45mm kit lens or a Canon 40mm prime lens with a conversion mount. For lighting, I use a variety of LEDs, flashlights, and occasionally a flash. I prefer to shoot indoors where I have complete control of the lighting.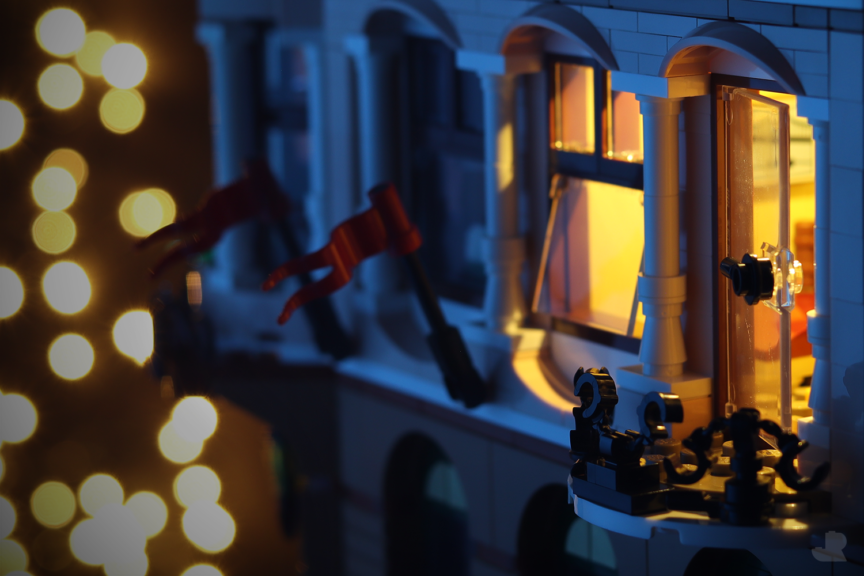 I edit all of my photos in Photoshop. Some photos only need simple color-grading adjustments, while sometimes I need to layer together multiple photos with different lighting to get it just right.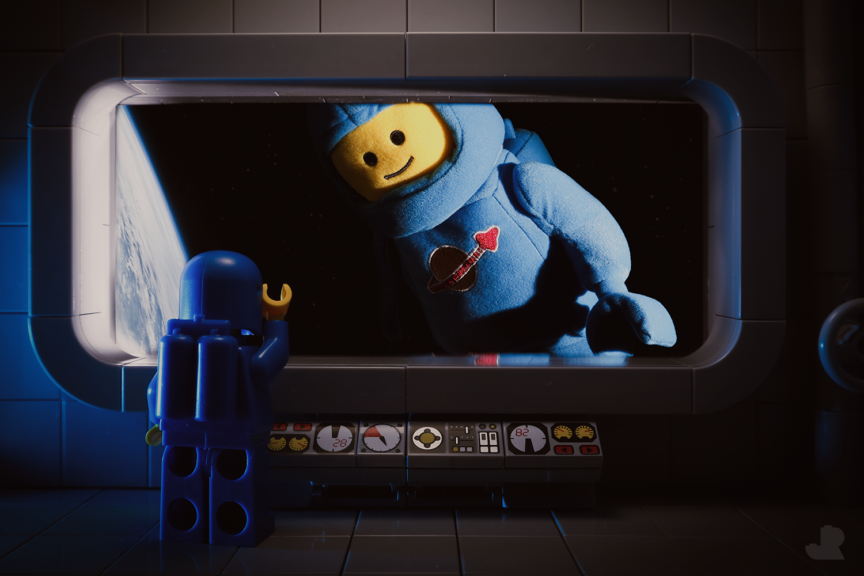 I like color and variety so I'm not really into any one theme. One of my main goals for each of my photos is that it encapsulates some sort of emotion or meaning. I usually wait for an idea to come to mind that I really like before building and setting up for a photo. This means I often post quite sporadically as I sometimes have creative lulls.
Before I begin building, I often draw up a quick sketch of how I want the photo to look. As I build, sometimes new ideas will come to mind, and I'll incorporate them into the build. I really enjoy this part of the process because it's like receiving a package in the mail you weren't expecting!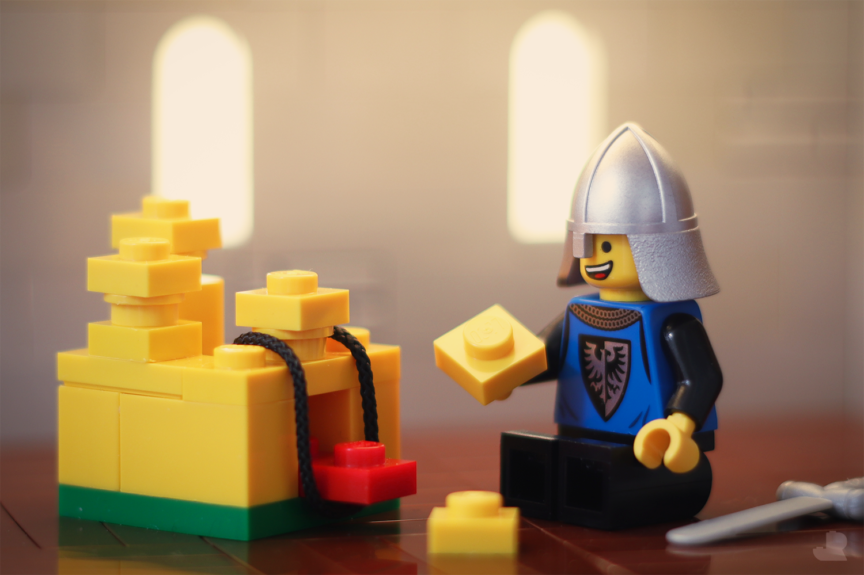 Sometimes I feel like I'm a part of the little worlds I'm creating and it's satisfying being able to bring to life something that used to be just an idea in my head!
The exclusive
The idea for this shot came from my admiration for school teachers and all the hard work they do for society. Also, school will be starting back up soon in many places around the world.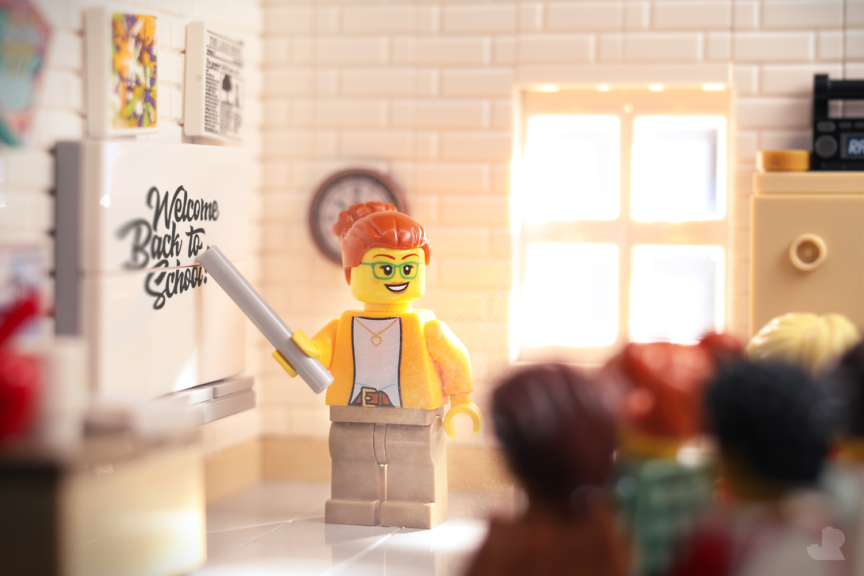 I began by doing a quick sketch of how I wanted the shot to look. Then I built the scene. After a few revisions and different camera and lighting angles, I came out with the unedited shot. The trickiest part was getting the kids to be at a height that didn't block too much of the shot but that also didn't look unnatural. So I took their legs off and put them on 1×2 plates.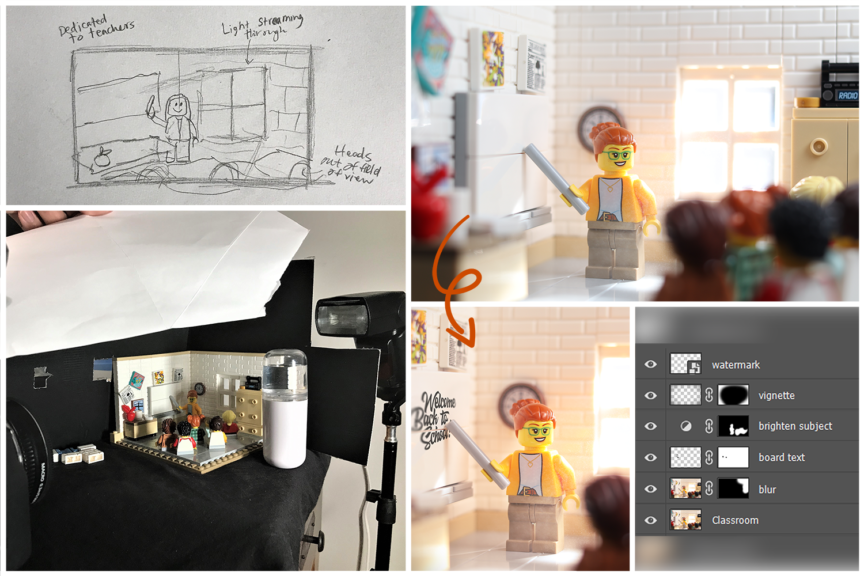 I chose to use a flash for this shot because I wanted to be able to capture the mist particles clearly. To get some light inside the classroom as well as through the window, I used plain white paper as a reflector. You can also see I used black cardboard (from LEGO architecture sets) behind the walls so the flash didn't come through the spaces between the bricks.
Then in Photoshop, I cropped, color graded, and added the "Welcome back to school" text. The overall style of this photo was largely influenced by the fun vignette style of @legomiki and @retzka.photobricks. Thanks for reading about my process and I hope you maybe learned something new!