Every month, we pick a LEGO photographer active in our community and share some of their work and a little about themselves. This month we traveled to the USA to meet Hue Hughes (Instagram: huehughes| Tumblr: huehughes)!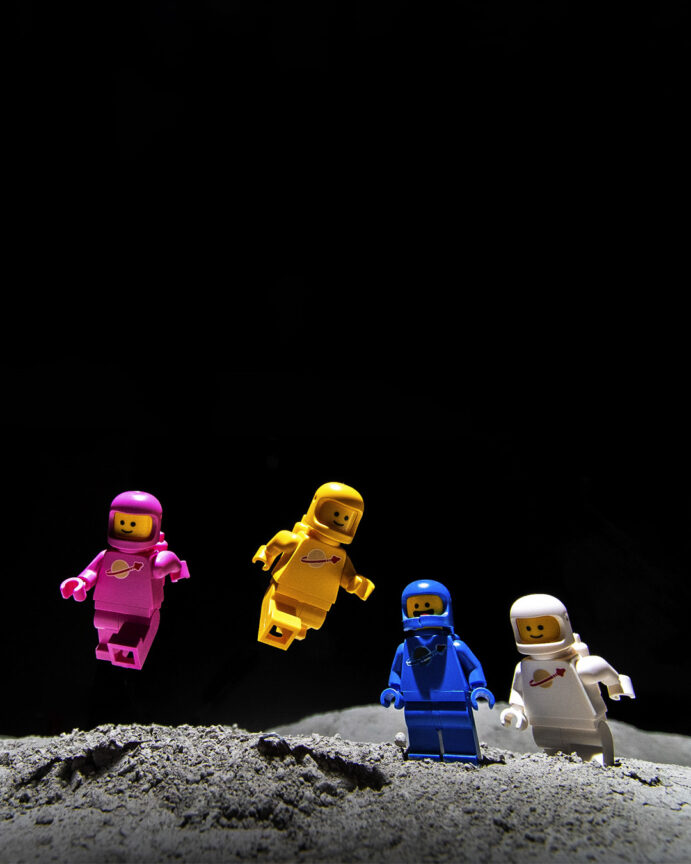 My name is Hue Hughes. I am a video editor and vfx artist living in coastal South Carolina.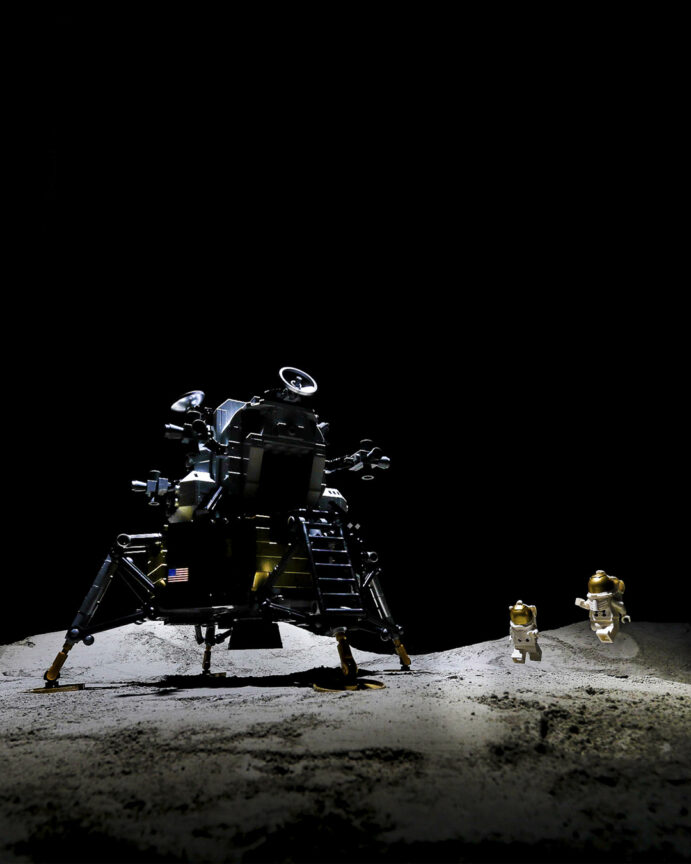 The inspiration behind this photo is creating a practical image that had action and tension. Shooting outdoors is something I very rarely do but it is how I got started.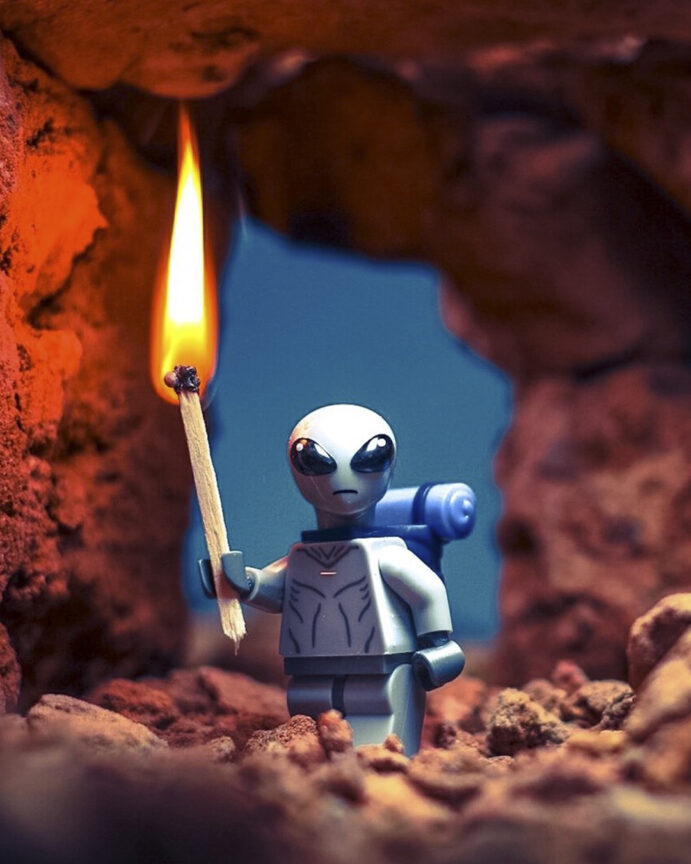 I begin taking my very first toy photographs in 2017. It all started when I purchased a camera and macro lens. I started shooting my sons diverse collection of robots, space ships and superheroes.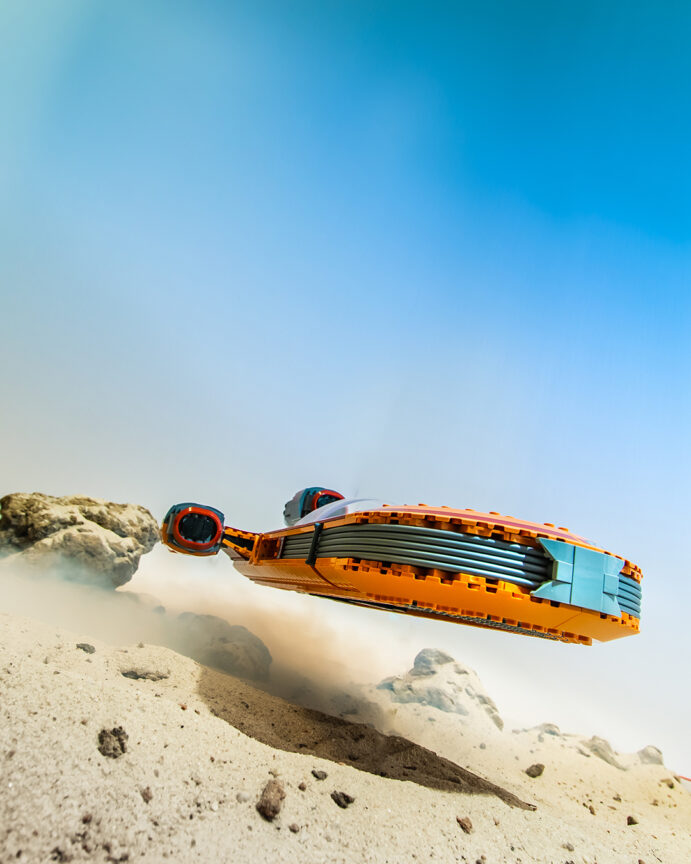 It was a short time later I found a unique connection with LEGO®. Its simplistic design, scale, detail and bright color palette of this toy lent itself very well to toy photography. So well in fact, I bought a few more lens and enough LEGO® sets to start a small toy store and never looked back.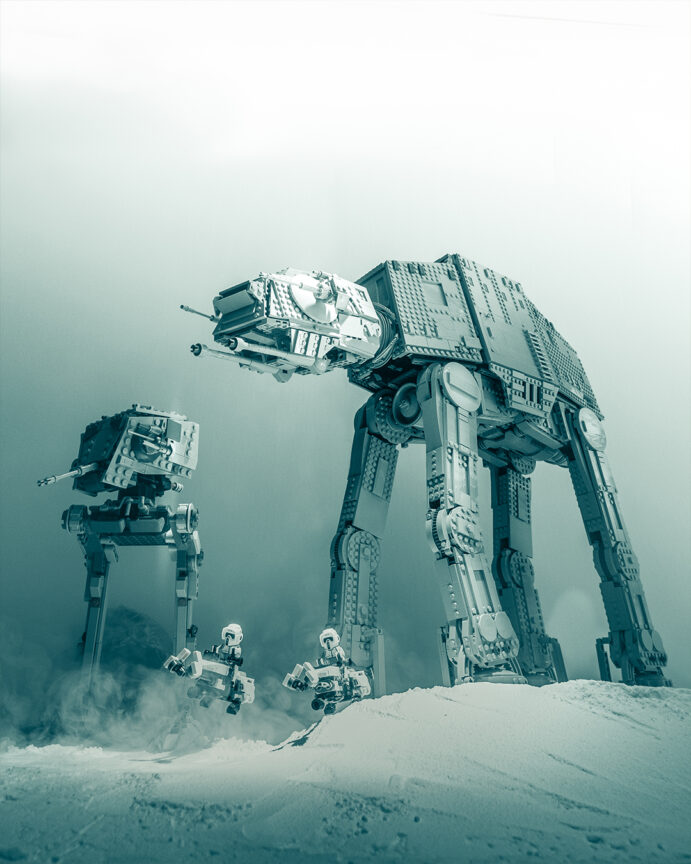 I believe every great story has a beginning, middle and end. This same philosophy also holds true for a good photograph.
The image must tell a compelling story that catches the viewers attention and resonates some form of a response – a memory, excitement, joy or just a simple thought from your childhood.
Every image of mine is a window into another world and it's that window we gaze upon to find a great toy story. Whether it's throwing baking powder to simulate a winter blizzard on a mountainside or a fire cracker that showers a scene with sparks to mimic an explosion, I like creating all of my effects in camera and practically.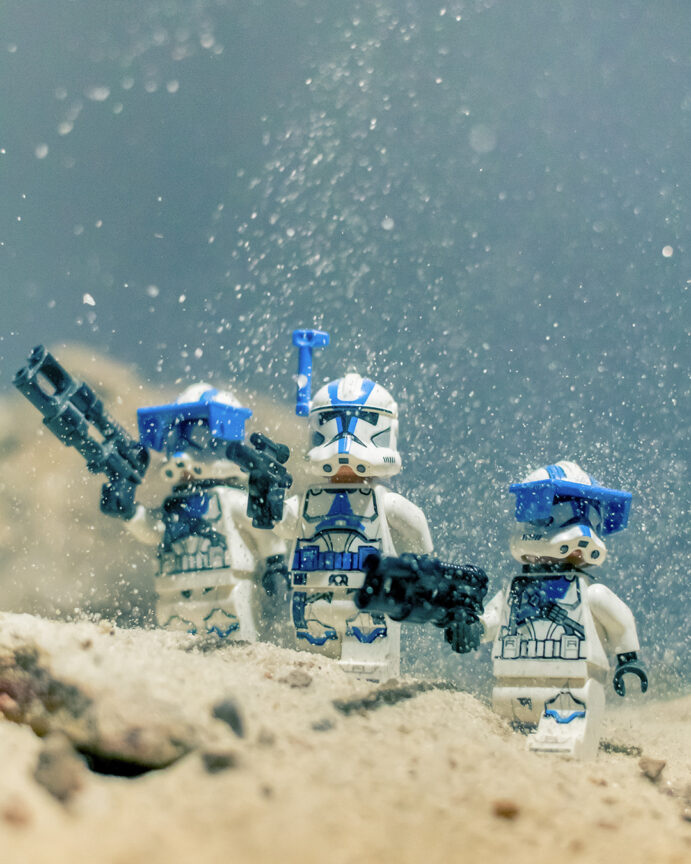 I build my own sets and create my own effects by hand using common household materials and old film-making techniques.
This style of artisan photography adds an element of realism, personality and craftsmanship to a photo which forms a tighter bond between the viewer and the image.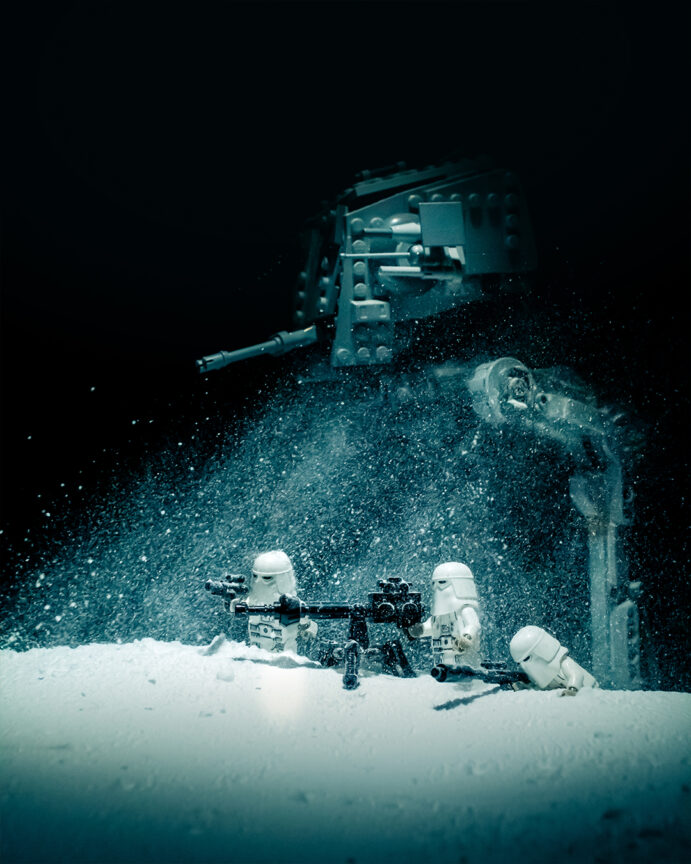 I am a stronger believer that gear does not make a great shot. It helps but as an artist your equipment should help you achieve your style.
My camera is a Canon 7d. I pair this body with either a EF-S 10-22mm f/3.5-4.5 or EF 85mm f/1.8 usm.
A single Litepanels Caliber Fresnel is my go-to for lighting. The final element is a fog machine that when combined with the Fresnel creates rich, dreamy photography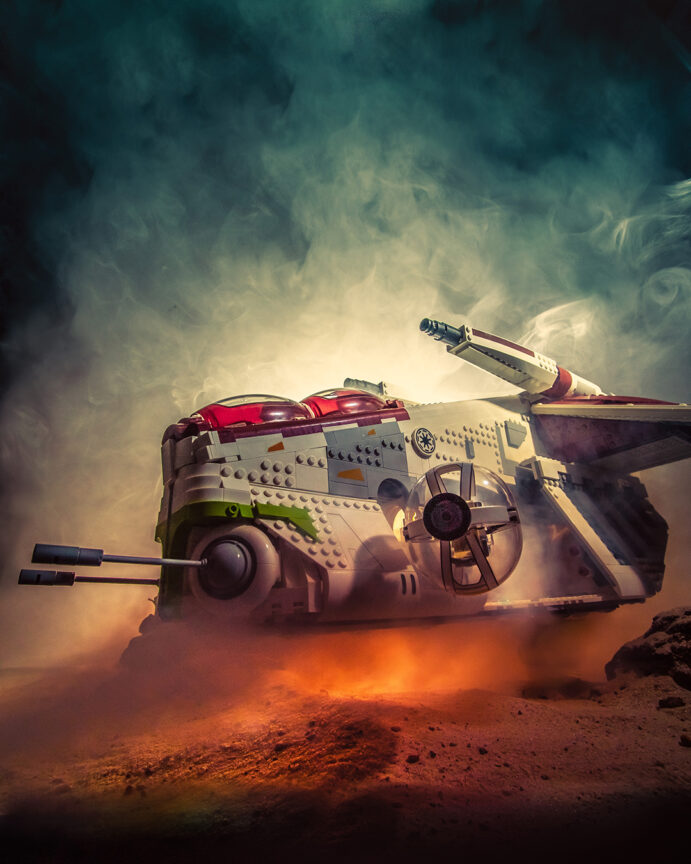 The exclusive photo
I wanted to shoot something outside my comfort zone for the exclusive photo. My work generally involves an indoor shoot with a light and smoke machine, so this seemed right for this shoot.
I setup a table and covered it with dirt. I was going for a Southwestern landscape.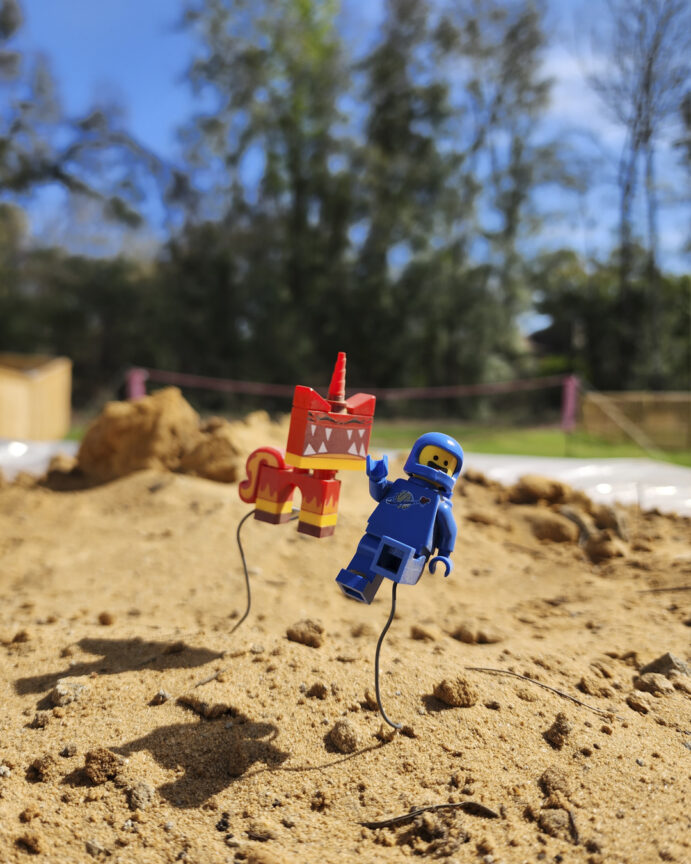 My goal was to create action by capturing dirt particles exploding behind Benny.
It did take well over 50 shots before I got an image that was close to my vision. The challenge was keeping the particles and Benny in focus at the same time.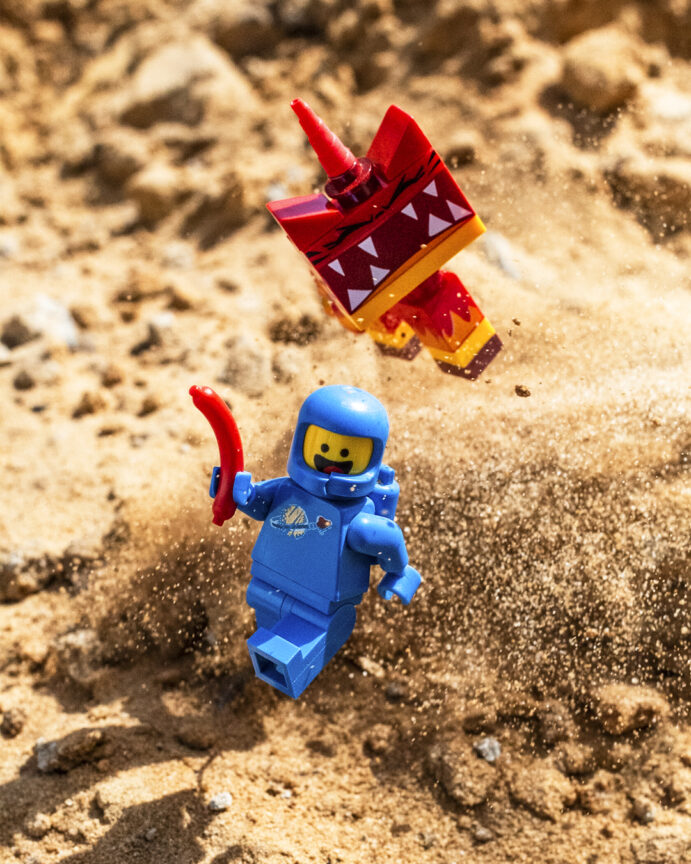 Also, since this was shot outdoors the light was incredibly harsh.
All of these factors were solved by adjusting the ISO, shutter speed and aperture.