Every month, we pick a LEGO photographer active in our community and share some of their work and a little about themselves. This month we travel to Houston to meet circus_robot!
My name is Nathan Smith (AKA Circus_Robot) and I'm a Creative Director living in Houston, USA with my wife and daughter.
I love creating expansive medieval and fantasy scenes out of LEGO and the exclusive photo I did for BrickCentral is the first in a series inspired by the new Knights Castle set released this year. More photos to come as I expand the MOC to include a bridge, waterfall, river, and town!
Lego photography, for me, is the perfect blend of all the things I enjoy. I love building intricate scenes, I love cinematic lighting, and I love telling stories!
I first started taking pictures of some castle MOCs (My Own Creation) I was making back in 2019 and by chance stumbled upon BrickCentral and I was instantly hooked.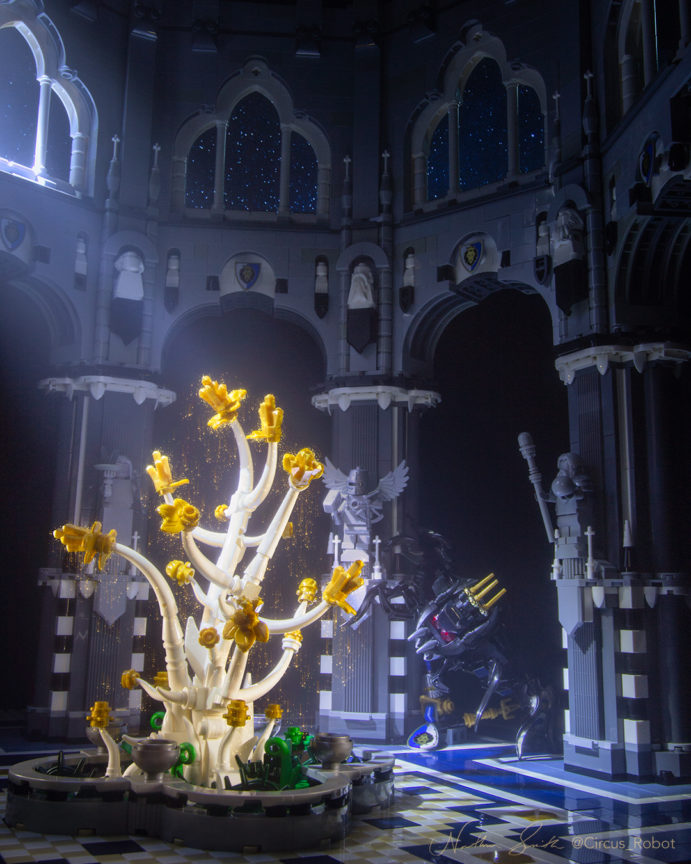 I started out with very basic equipment like flashlights and a kit zoom lens while learning the more technical aspects of photography. With practice, I became better over time but my process hasn't changed much since then.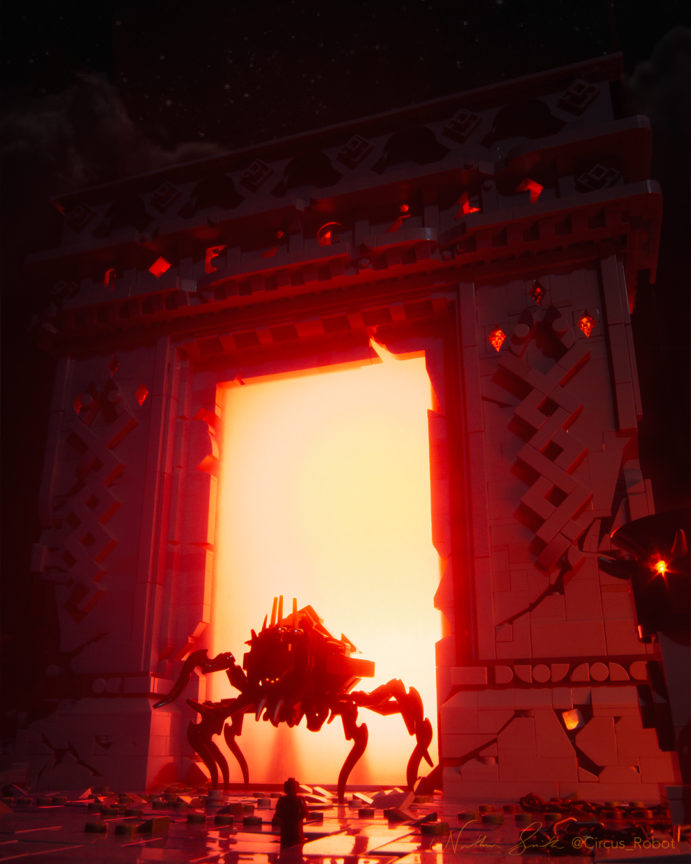 I always start with sketches or in some cases a specific movie frame I want to emulate. Once I feel good about the thumbnails then I build out the scene with the camera setup so I can make sure all the components are where they are supposed to be in frame.
After most of the MOC is built I start to test the lighting setup. At this stage, I do a lot of experimentation and fine-tuning with light types, placements, intensity, colors, etc. Sometimes if the lighting doesn't work I modify the scene or go back to the sketchbook to work out the problem and for the look I want.
Even now I think of myself as an amateur photographer using fairly basic consumer-grade equipment. I primarily use a Canon 11-22mm zoom lens with a high aperture (11-24) for my photos to help immerse the viewer in the scene.
While I am passionate about the craft I consider it a hobby that I do purely for fun. My only problem is that my ideas keep getting bigger and bigger and my Lego space can't keep up!
Here's a glimpse at my worktable while I was working on the setup of the exclusive picture.