Hello community!
For this month's tip I would like to bring all of you on my journey along the picture-making road.
I would like to describe my creative process so maybe you can steal some ideas for yourself.
If you do it, please tell me how it will work for you!
IDEA GENERATION
Like most of us, I find inspiration anywhere, from movies to songs, but most of the time I find a story to tell just by watching the minifigures I have.
In this picture, I had a look at my superheroes minifigs and I found this lonely hobgoblin which popped out immediately due to the orange bright look.I loved the color scheme and I tried to figure out how I could possibly use it and what kind of stories it wanted to tell me.
To foster creativity, I changed some details, switching the head with a Hidden Side's one and putting on a Ninjago's villain's armor. Then it looked more like a badass soldier, instead of a superhero.
Immediately came to my mind the story of this banished evil spirit, searching for vengeance in a non-well-defined castle of the middle ages.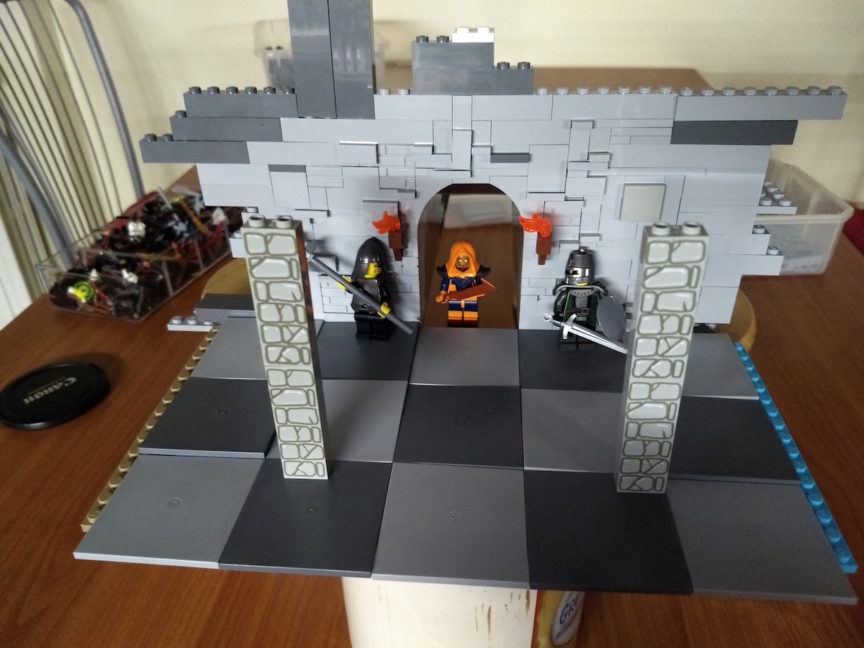 I pinned the idea on my phone (I use Google Keep) then I let it ferment for some time.
Then, when it's time to scroll through my list to find the next picture, is the idea itself which is calling me and suggesting that is the right time to shoot. Sometimes this process is very fast and I don't even write the idea because I want to shoot it as soon as possible.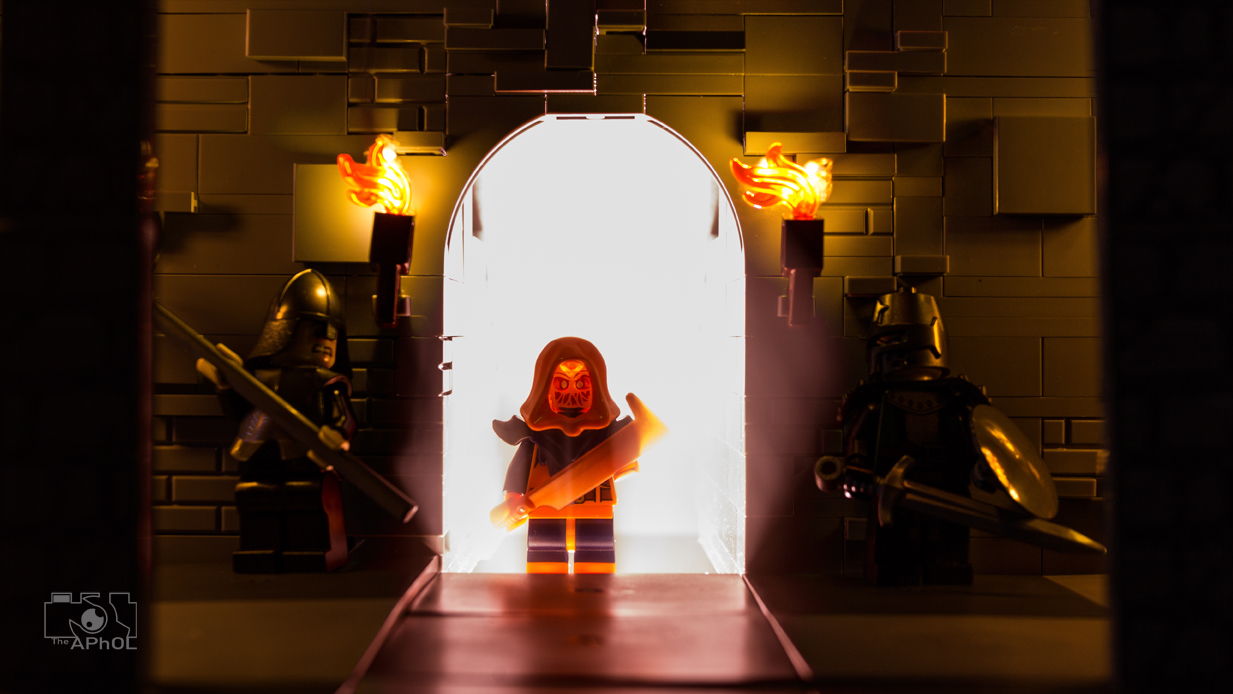 THE COMPLICATED SHOOTING
I define a picture "complicated" when my story is calling for an elaborate setup or I don't have a clue on how to compose the frame.To avoid preparing everything, then find out that I hate it, I use a technique called "do-ugly-sketches-to-test-out-the-composition".
I force myself to draw 2-to-4 thumbnails to picture different compositions, then I start to analyze them to understand what I like the most and what is feasible.
Recently I started to draw digitally so I can easily add some notes without impacting the sketch too much.You can see this approach here, with this Frozen photo.
I sketched four thumbnails because I knew the setup was huge due to the Olaf plush's size so I wanted to avoid setting something up for nothing.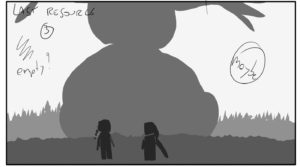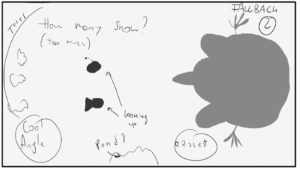 The first setup was the most appealing to me but also the most challenging one.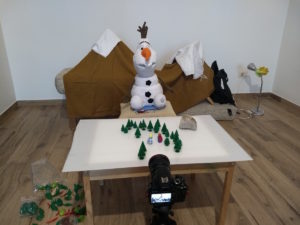 But at the very end, I tried and I am very satisfied with the result.
The other thumbnails were a backup plan, some of them discarded immediately as you can read in the notes.
BEING SET UP BY THE SETUP
When I start to physically compose the setup I do not stick to my original idea but I let myself be guided by the details. 
In this
Ladyhawke's
picture, for example, I wanted to replicate the exact look of the frame which was my inspiration, using cotton to build the clouds.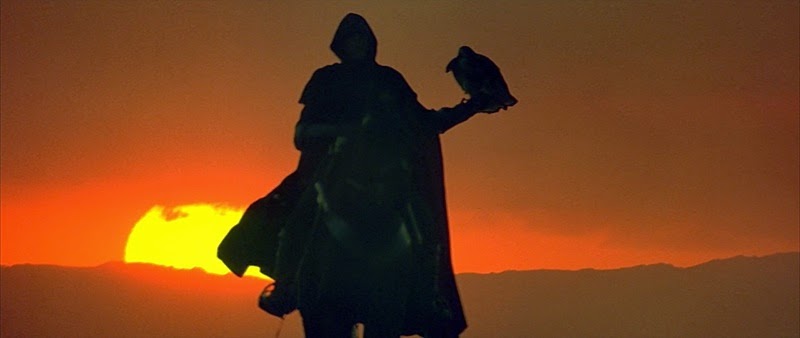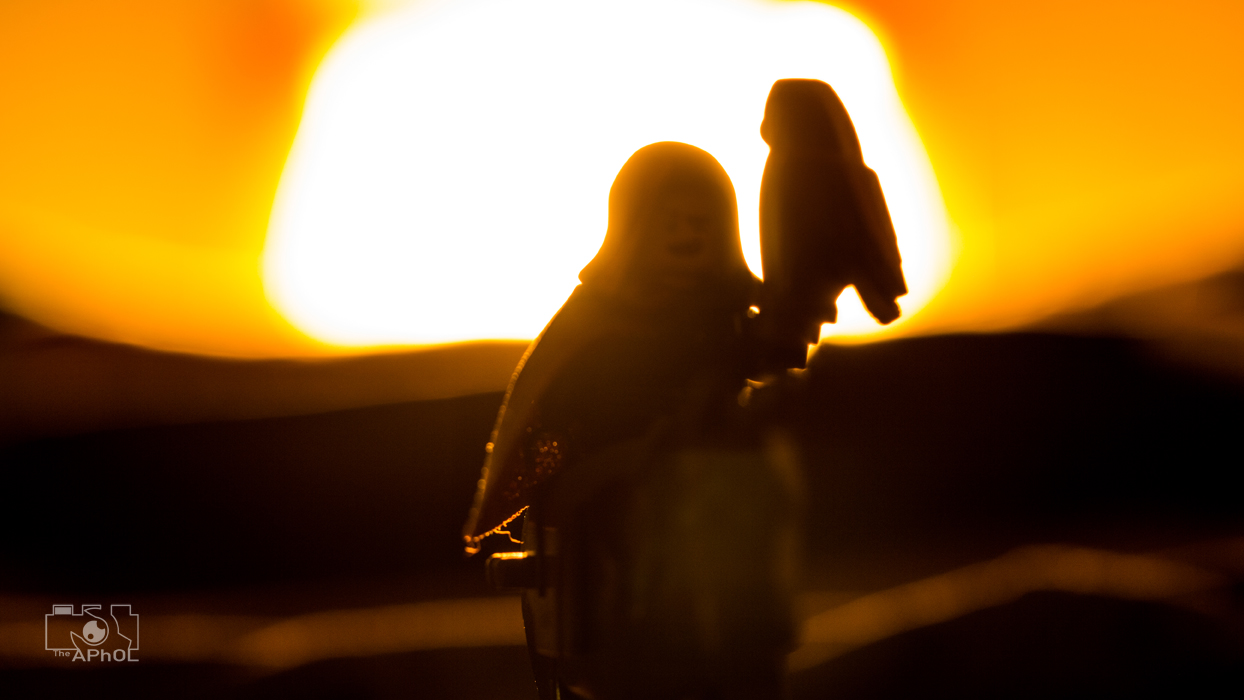 Then I decided that what I wanted the most was a bright sunset. 
Also because I forgot I don't have any cotton. So I changed a bit the idea that stuck to my mind and I forced myself to just experiment with light, lens, and posing and see what I liked the most.
This is why it's unusual that my final picture is exactly 100% what i had in mind, but it always represent the best shot that i could do in that particular moment
DECISION MAKING
Once I decided and composed the story (in a sketch) there are two critical factors that lead me into making the picture: how many times do I need to prepare the setup and how messy will be after the shooting.
If I need a lot of time to prepare the setup, I try to figure out how I could reduce it. If i have to build something, then i'll do it along the week in order to get to the shooting day where I just have to place the elements.
If the setup is going to be messy after the shooting, most probably is a no-shoot. I hate to clean up! But if I really am in love with the story, i will plan my shooting when I have enough time to clean everything up, like in this underwater picture.
At first, I tried with magic sand but the result was not appealing to me. Then I resigned myself to having to clean up and I've used real sand.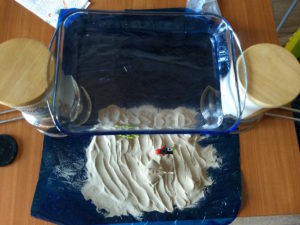 But I did my best to have a quick cleaning process afterwards!
That's it for my creative process. I've shared some insights that lead me to the picture, I hope you find it interesting and maybe learned something new.
If you try something, let me know!
Until next timeMarco (The APhOL)