Each month, we'll pick an artist from our LEGO photography community and share a little bit about them and their work. We're happy to present @invadergrim619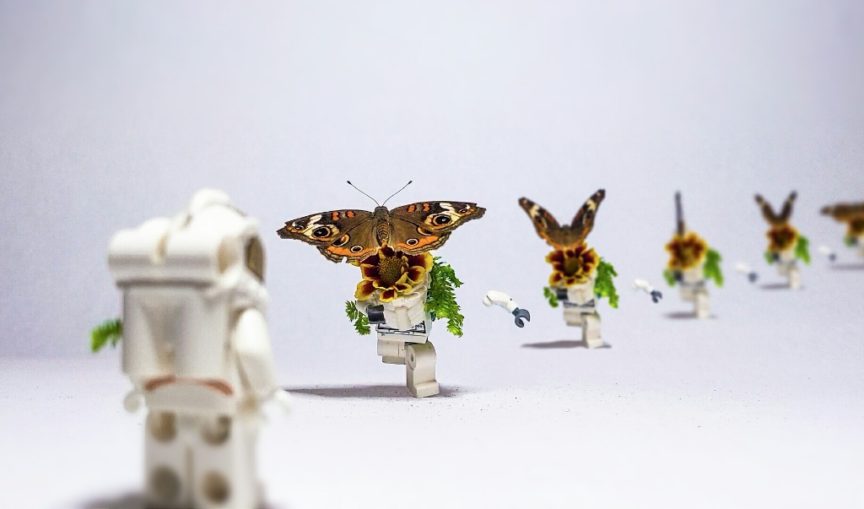 "Hello! My name is Josh, I'm 30 years old, a married father of 3, 8 year Navy vet and Graphic Designer I started doing toy photography in 2016 and started experimenting with bugs in 2017. My inspiration comes from many sources but what really kicked off the "Signs of Life" series was the music video for Oblivion by Mastodon.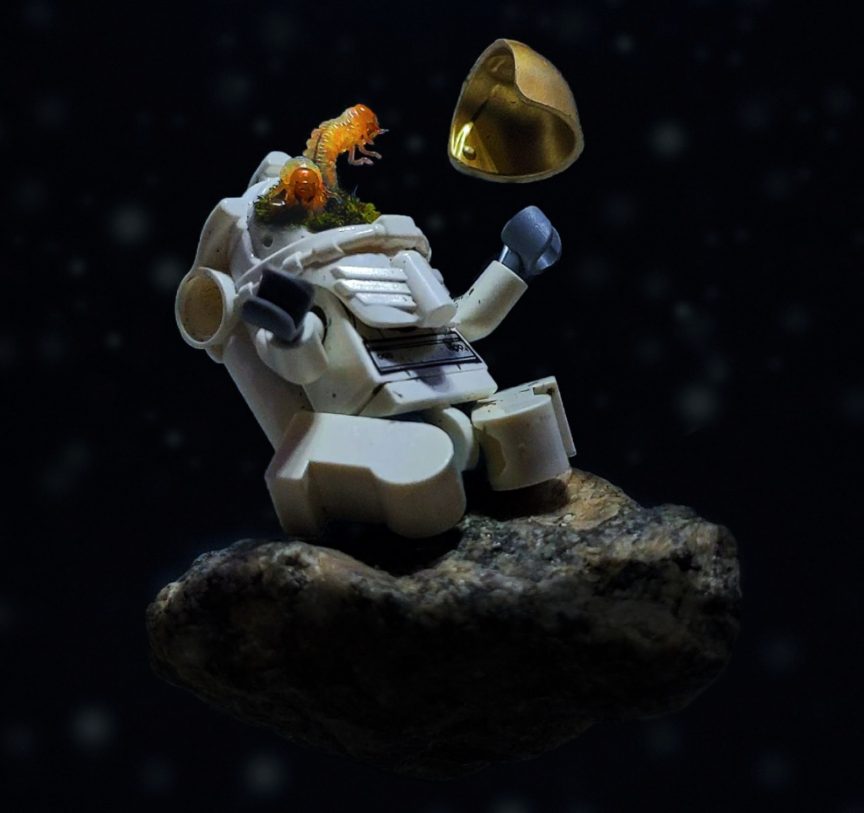 "I do most of my photography with my Google Pixel but I also use a Nikon D3500. For lighting I use a USB worm lamp and the backgrounds are sheets of paper. For the shots with moss and dirt I use either a jar lid or a frisbee.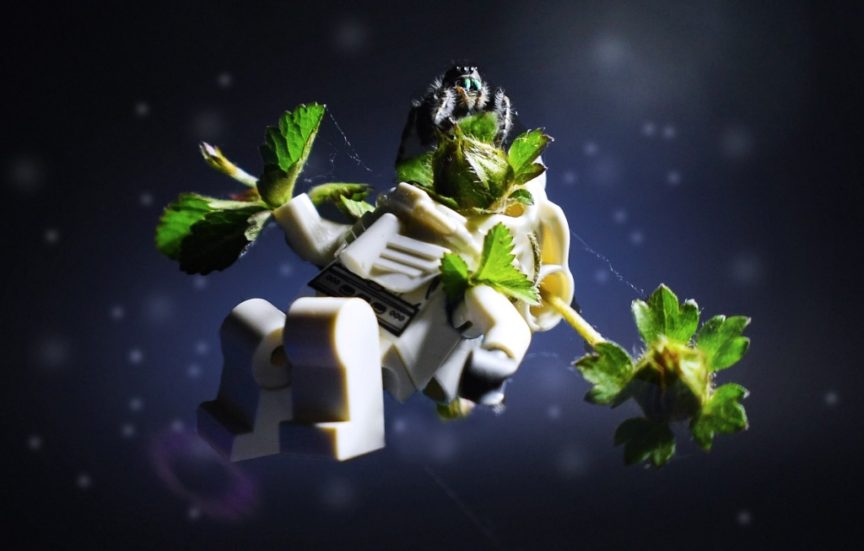 "My process is pretty straight forward. First I go hunt for bugs and I make sure to take some of the plants I find them on so they have something they're comfortable with. Next I'll place the bug inside a jar with the Lego person I intend to use and look up different scents or foods that would attract the bug to a specific spot.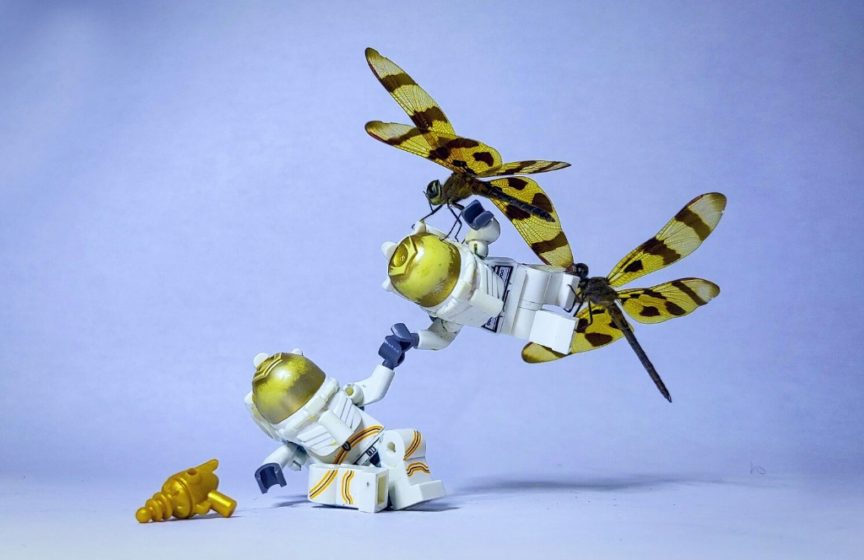 "Assuming I find something I apply it to the now posed figure and I move the bug over for the shoot. For larger bugs I place a fishbowl over the subject until it's in position, sometimes I lift them in place with a popsicle stick. For calmer bugs I don't bother with a cover.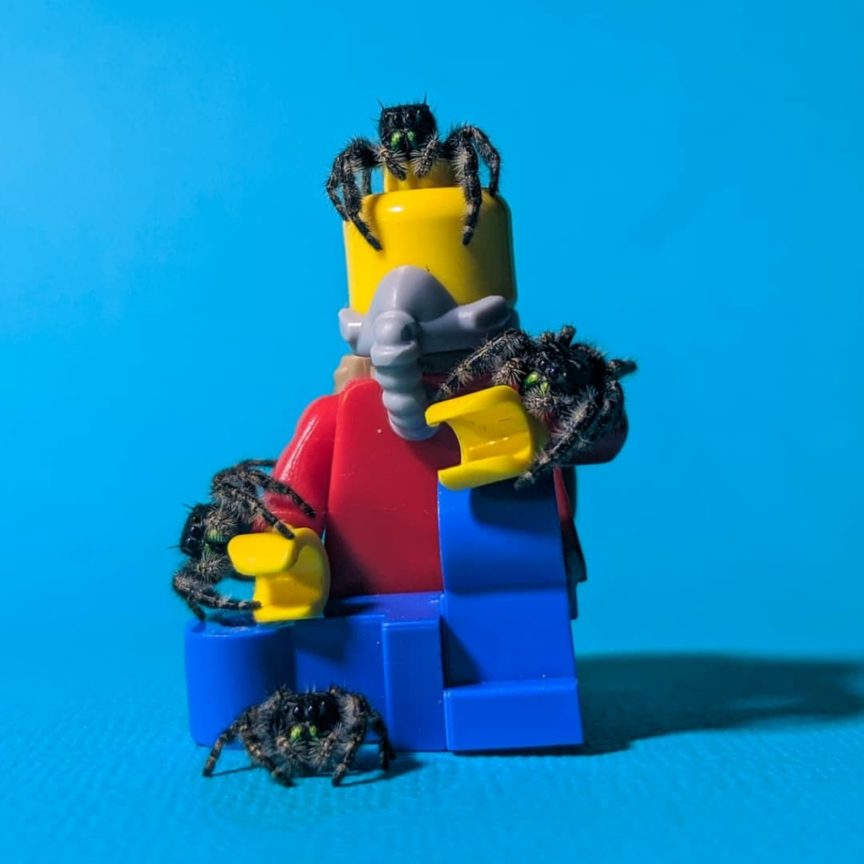 "My next immediate goal is to catch a lizard for a photo, but I plan to just keep catching bigger and bigger things. Thankfully my Wife has been cool with everything and my kids also join me in bug catching, sometimes I'll use their bugs in photos too.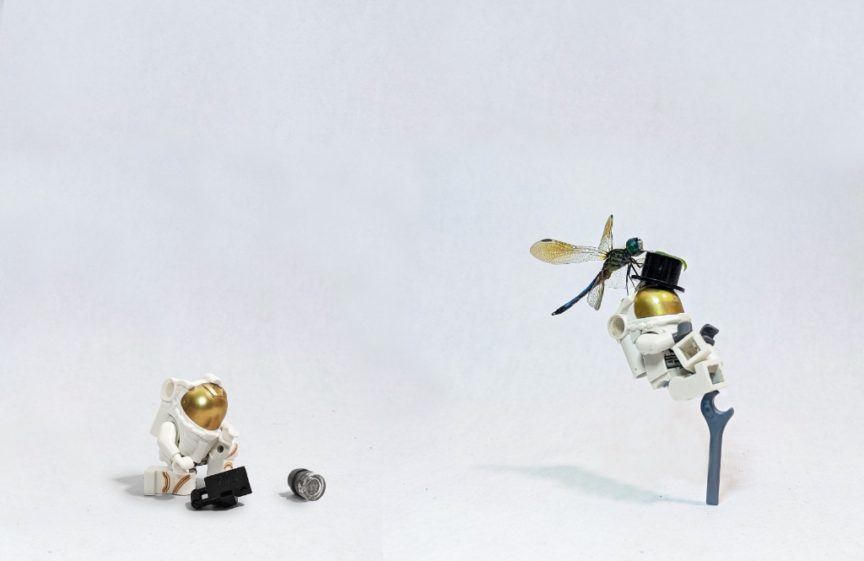 "My advice for anyone looking to get started with bug photography is to save and wash out the next few jars you empty at the house, poke some holes in the lid and take a slow walk around outside and see how many you can spot in general.
"You don't have to try to immediately catch one sometimes it helps to just watch what they do and look for signs of more. If it strikes your fancy get a butterfly net and keep going! I'm always open to answer questions should you find yourself in a bit of a pinch. Hopefully more so figuratively than literally. Ba dum tiss.
"I appreciate being chosen for this spotlight and hope to keep improving alongside all the other AFOL's out there!"
Really incredible series, Josh! We hope to see more of your "signs of Life" series and other LEGO photography you do down the road!