Disclaimer: The Set was provided by @lego for review on @brickcentral.
This set captured my heart from the first second. It reminds me of all the hours I spent in the various LEGO stores around the world.
It was really fun to put this 401 parts set together. It's compact (length 14,5cm / height 8,5cm / depth 9,5cm) and I like the clear design with the glass facade, the climbing plants, and the typical LEGO store sign.
Well visible in the shop window, we see one of my favorites for interior design: a LEGO duck. When I look at this duck, I think of all the special oversized LEGO buildings in the various LEGO stores.
Of course, there is the Build a Minifigure Tower, a counter and right next to it we have the legendary wall with LEGO bricks to choose from. The room high Tree (of Discovery) is also a real eye-catcher in this set.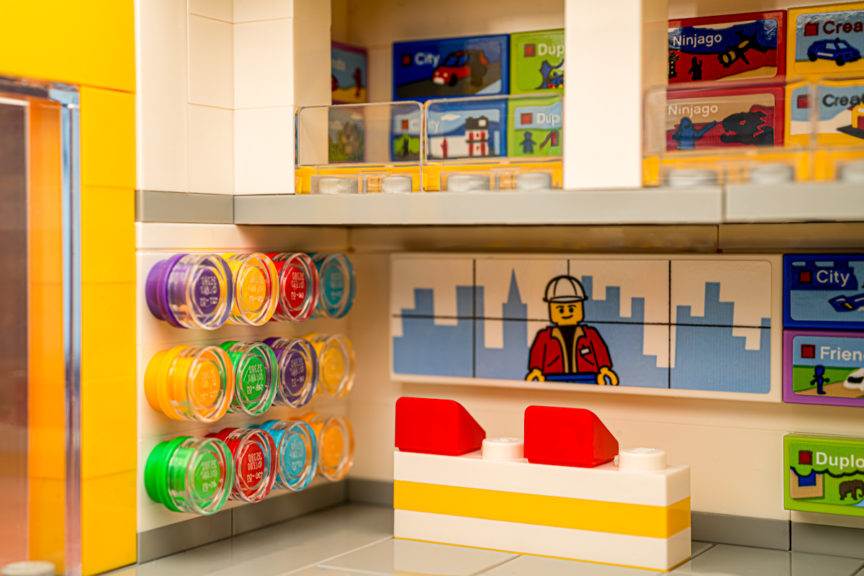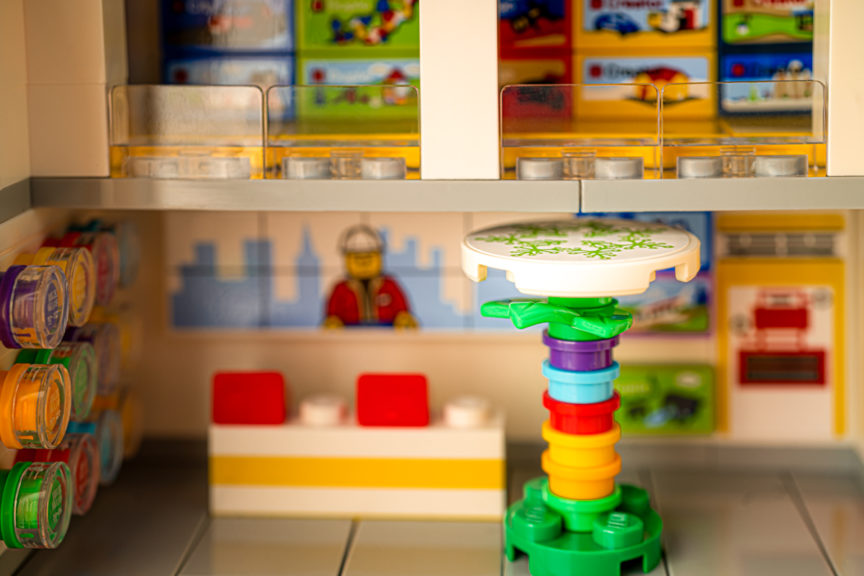 At the top inside of the building, there is a gallery with lots of LEGO sets on the wall. The stairs up are just delightful and definitely another highlight.
In this phase of construction, many stickers have to be fixed, all on 1×2 tiles. That's the only tricky part of building the store. The gallery can be lifted off the store as a whole assembly so that a view into the interior becomes clear.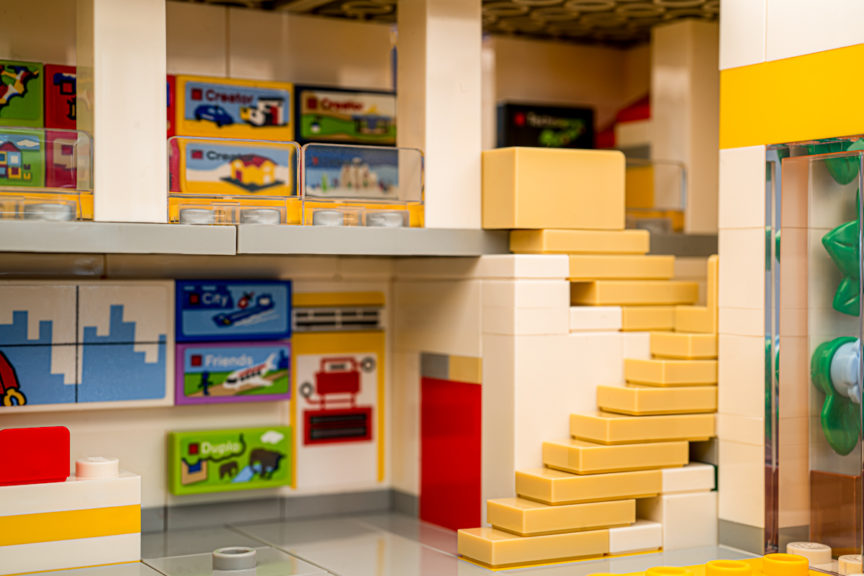 If I had one wish, I would like to be able to open the front door, but it is firmly built from bricks. Everything else about this set is perfect in my opinion.
I rate the LEGO Store Set: 10/10
To get the LEGO Store, there's a $125 / €125 / £125 threshold on all themes. The GWP launches on Jan 01, 2022.
Behind the Scenes
To show how lovingly the store is designed inside, I built a small chain of lights with a timer under the roof panel. It illuminates the interior of the store wonderfully.
I wanted to take a photo of the set out in the city and I looked for a place with nice bokeh. Unfortunately, I forgot my tripod at home. These 2 chairs in front of a closed café were my rescue. However, they were chained to each other with a steel cable and also to a bistro table, which did not make it easier to rearrange them for the photo scene 😂
To get a suitable angle for the background, I had to put something under the chair. The lights on the Christmas tree 🎄 make a fantastic bokeh, don't they?
Thanks to @lego and @brickcentral for the great opportunity to photograph and review this set.