Do you love mini models? We do too, so we're challenging LEGO photographers to include a small LEGO brick-built model in their photos for our "Make a Mini Model" photo contest this month!
The grand prize is a $150 shopping spree on LEGO.com! (See prize details below.)
The mini model can be your own MOC, someone else's, or pulled from a LEGO set but it must be clearly shown in the photo.
In my photo, I used Small Brick City's tutorial to build a minifig-scale Zoltar fortune-telling machine:
Need an idea? There are so many talented builders out there who post detailed and easy-to-follow tutorials on YouTube and Instagram.
Check out LEGO Designer-turned-YouTuber Tiago Catarino (YouTube), Small Brick City (YouTube) and @balbo._ (Instagram) for some of their mini models: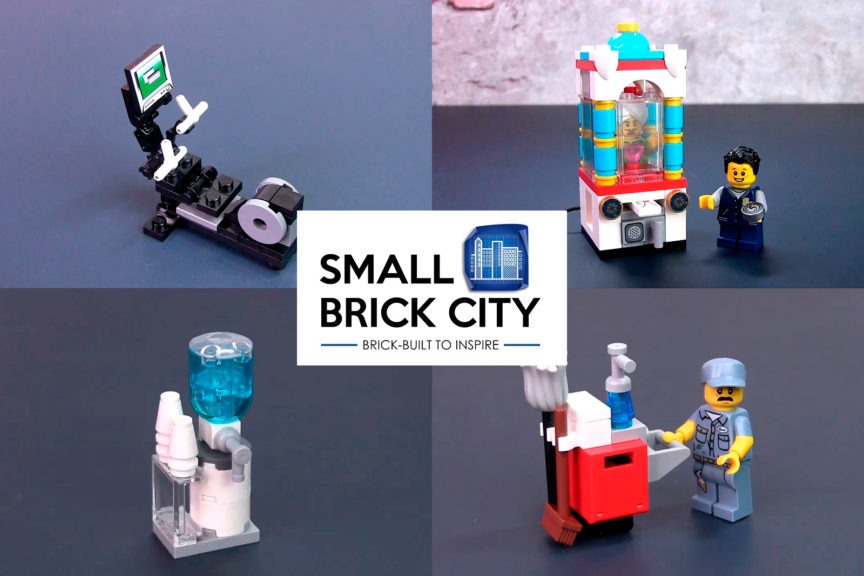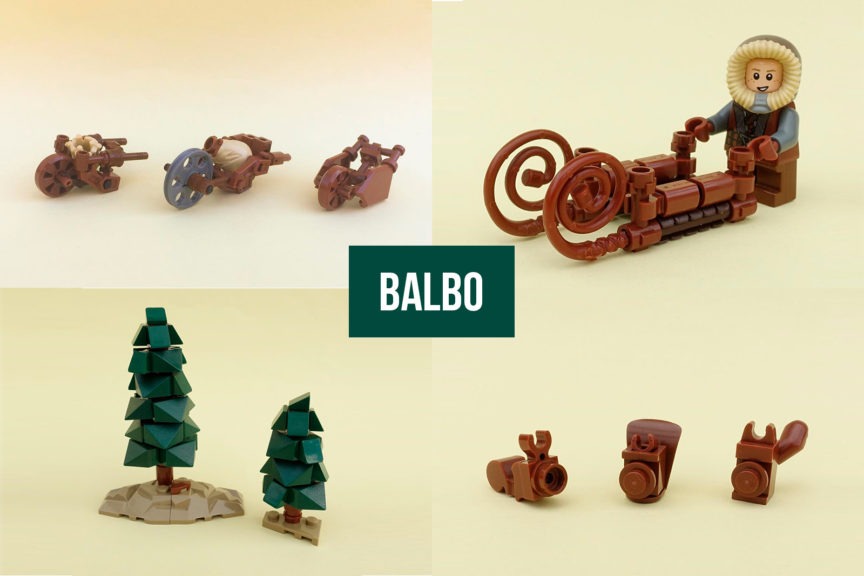 If you do use a model from a tutorial you found online, please tag the creator in your photo or caption so they can see and share too! Brickcentral is a tight-knit community of LEGO fans and we put a premium on giving credit to creators.
How to Enter
Take a new LEGO photo with a small brick-built model and post it to your Instagram, Flickr or Twitter account.
Do one of the following:

Add this line to your caption for Instagram entries: "My entry to the Make a Mini Model Photo Contest on @brickcentral" and use the hashtag #bc_makeaminimodel.
Add this line on your tweet for Twitter entries: "My entry to the Make a Mini Model Photo Contest on @HeyBrickcentral" and use the hashtag #bc_makeaminimodel.
Add your photo to our Flickr group, Brickcentral Contests, for Flickr entries
Make sure to follow these 2 rules when you submit your entries or they will be disqualified from winning!
You can enter as many times as you like until the contest ends on April 30, 2020 at 22:00 EST.
Criteria
Photos will be judged by the BC mod team based on creativity, originality and in accordance with the theme.
The mods are:
Eligibility
The contest is open worldwide to participants 18 and older, except for China and other areas where LEGO's delivery provider is unable to reach.
For photos to be eligible, they must be:
your own,
visible to the public,
contain LEGO elements as the main subject (third party accessories and non-brick-built environments are ok),
and be family-friendly in content. (No drugs, sex, politics, religion, hate, violence, etc, please. These will be removed by the forum mod.)
Prize
The winner can choose any LEGO set or combination of up to 3 smaller sets up to a value of $150. The LEGO set must be available in your region.
The prize is generously provided by LEGO and will be shipped directly to the winner for free. If delivery is unavailable in your area, we cannot guarantee that LEGO can accommodate you.
If the set you have selected becomes unavailable in your region at the time of the awarding, we reserve the right to substitute a prize of equal value. The prize can't be exchanged for cash or other items.
Winner
We'll announce the contest winner by May 5, 2020.
If your entry is chosen, you must respond within 72 hours of the announcement or we will have to select a new winner.
We're looking forward to seeing your entries! Good luck!