One in a while we ask to a member of our community to tell us a story based around a set among a small selection.
This time we asked to angeljtakesphotos to share a photo essay featuring the Friends' line set 41702: Canal Houseboat and here's what happened
The Story
Ah where should I begin? Having this family boat since I was a kid really is full of memories, they're my treasure.
Let me start with the time when we were painting the main cabin door green. My dad laughed at all my jokes even though it's a bit corny now that I think about it!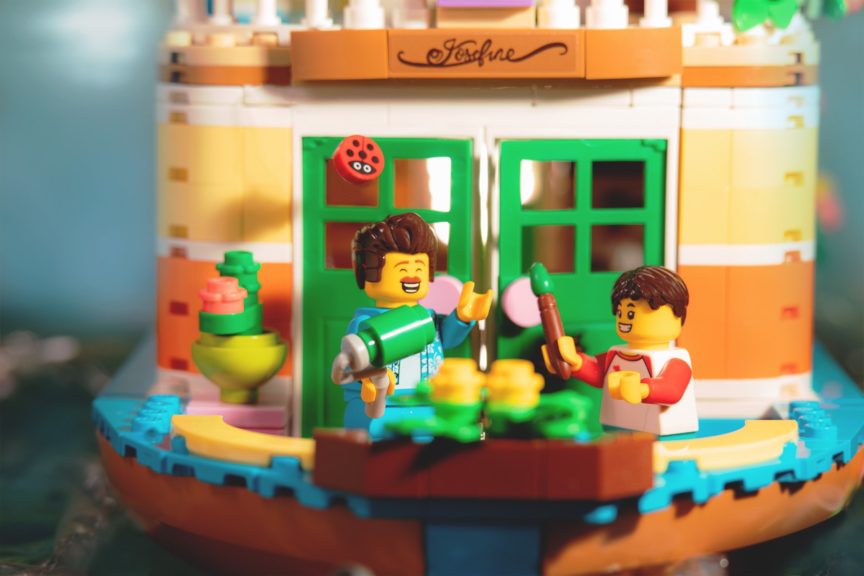 My mom believes that the food we grew in our yard is tastier, so my dad suggested having our own vegetable garden. I helped out a lot as a kid.
Even though I sometimes get distracted by the littlestthing! Well, this ladybug is really cute! I named her Reddy!
The nights on the boat were amazing!! You can see the clear skies! I enjoyed our nightly star gazing! That's how my dad taught me how to navigate using the stars in the sky!
Oh and here is our family photo! We named our family boat Josefine, in honor of my Dad's Grandma. Isn't she beautiful!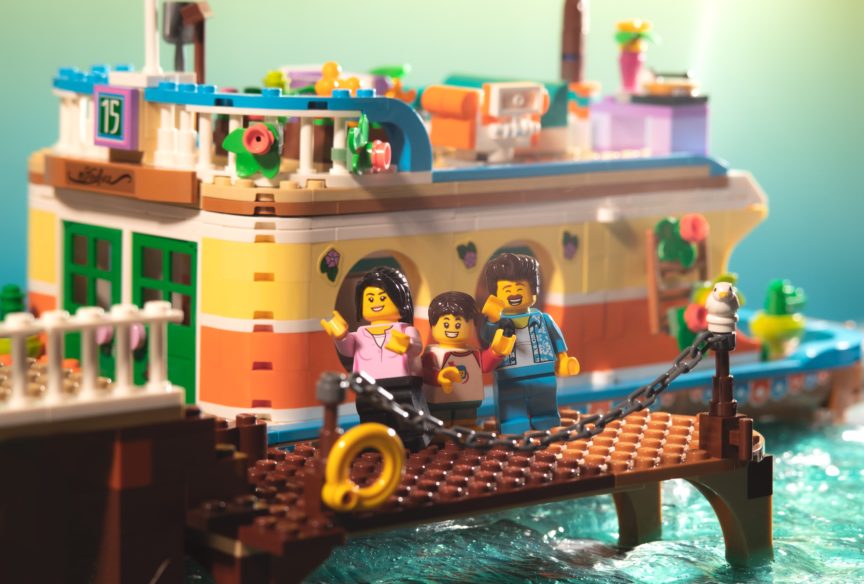 One day, I heard my mom and dad talking about financial stuff. I didn't really understand it before but my dad suggested a small market stall at the dock and that we can plant more produce.
I'm telling you our carrots are the sweetest!! Here is me using my charm to sell as much as I can! I was very proud of my first sale!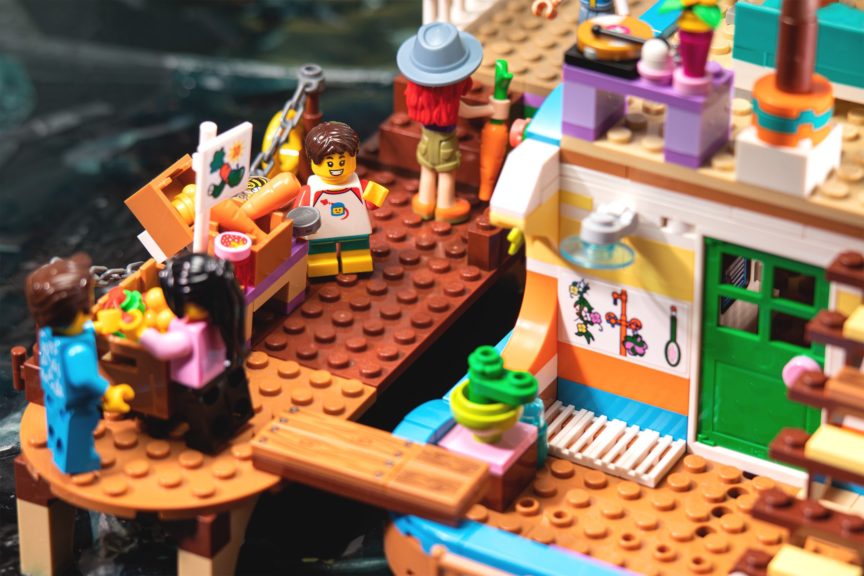 One day my mom saw these beautiful lights when we were at the city and decided to put some out in our garden. I don't know why they decided to put it up once we were out sailing, haha! I guess they love the challenge. But it was fun either way!
Time flew by, I grew up, and then there was just me and my mom. It was a bit sad but my mom told me that nothing lasts forever and what's important is the time well spent.
As old as Josefine became, so did my mom.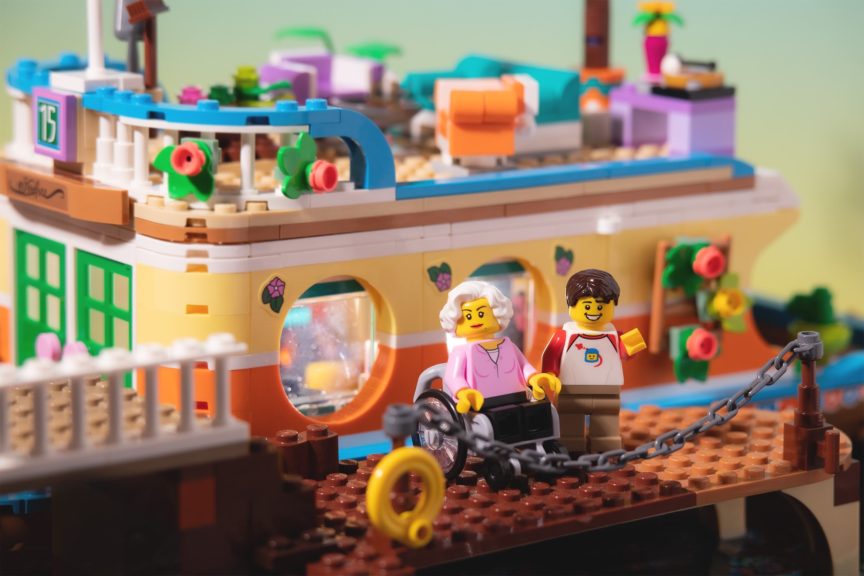 Ah and of course the inevitable happened. I was alone.
There were days when I wanted to sell Josefine, but everywhere I look brings back those fun memories. There were days when I think I see my mom making my favorite breakfast pancakes.
At the end of the day, I know everything will be ok. As my mom said before, "Nothing lasts forever, and what's important is the time well spent", I guess except for my favorite Benny shirt that still fits me with minor wear and tear haha!
Sailing with Josefine brings me joy, gardening brings me joy, and I think I will continue.
Who knows what the future has in store for me. Maybe I will meet someone who enjoys sailing as much as I do!
Oh I also rescued this cat, I named her Carrot, and because of Carrot, I don't feel alone anymore. Maybe one day I'll have my own family onboard Josefine and we'll just sail away!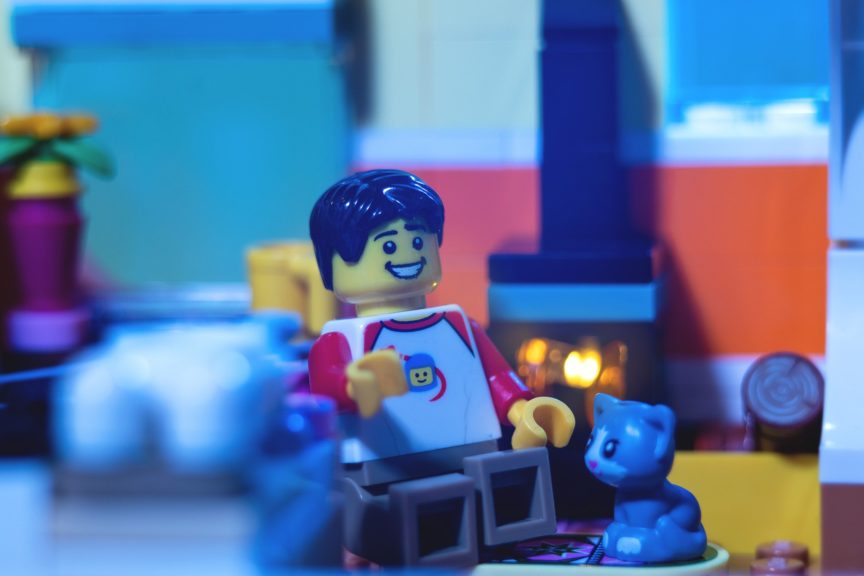 About the Set
The 41702: Lego Friends Canal Houseboat retails for $79.99 / £64.99 / 75,99€ and is a really fun and colorful build.
I like the idea of a planet-friendly build as it doesn't only provide long play times but educates us on ways how to maximize space and energy around us.
This build has a solar panel to harness the power of the sun and is the main power source for this build.
The deck is removable and part of the wall is hinged and can be opened. Countless ways and stories around this build will guarantee a fun-filled moment.
Behind the Scenes
I want to share with you how I made the sea.
I made slime out of Xantham gum, Borax, and blue and green food coloring. I put the slime on top of a plastic bag and spread it out, then added smaller bits of cling wrap to make it look like little waves which are crashing on the boat.
The nice touch was the black table which added a bit of depth to the water.