Every month, we pick a LEGO photographer active in our community and share some of their work and a little about themselves. This month we meet mumubrix!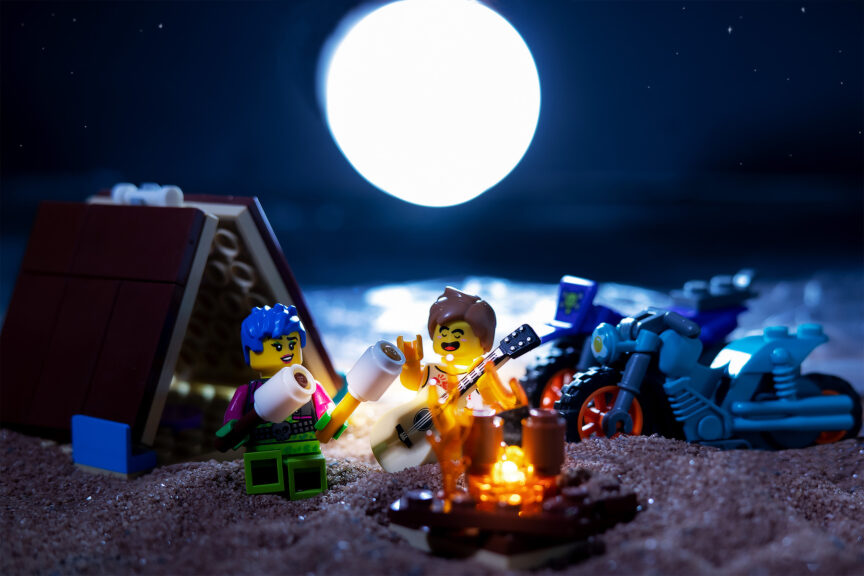 Hi my name is Angel and I've been learning photography since January of 2021. Mumubrix is my social media name. Mumu is a Filipino (Tagalog) word for GHOST which is one of my favorite subjects.
I would say that my style is leaning more towards incorporating emotions to my photos. Different kinds of emotions. I also like to add mist, rain, water as much as I can. My favorite subject are animals and spooky minifigs though I am confident to say that I am versatile with my photography. It all depends on my mood.I have a journal where I write my ideas, because I can't draw, and have been building more recently. Building bricks have been such a stress reliever and is a great mental challenge for me. It is great to just build, break it apart and rebuild something else. I get a lot of new ideas from daily experiences, interesting conversations with strangers and just sheer imagination.I also enjoy harsh lights and shadows. I love the shadows, it's art in itself. Being able to learn photography and manipulating light is magic!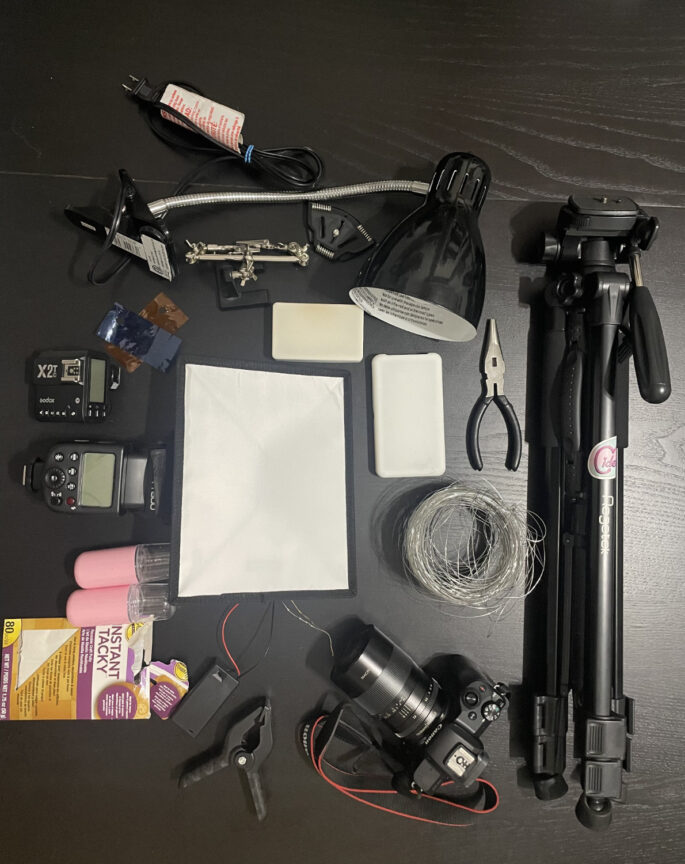 This is my basic gear. I cannot live without a tripod, I have the very basic tripod you can find from Amazon and the pocket size for low angle photos. I mainly use this lamp for main light and use a flash and a pocket mist for added "effects". I use a Canon EOS M50 mirrorless camera with a TT artisan macro lens. Everything here stays in my backpack except the tripod and the table lamp. If I want to make something float, I use the instant, the wire and the clamp to hold it, I also use the clamp to hold a piece of cardboard for bouncing the lights. I use the soldering hands if I need more floating pieces or if it's a but windy outside. I have 2 more led lights that aren't in this photo but I mainly use it if I take photos indoors.
My #1 challenge is my lack of knowledge about photography, light,compositions. All I have is my story and that's all I needed because I found this great community where people help and teach each other. I was using my phone to take photos before and I really thought they were great but thankfully, the constructive criticisms are there to steer me back to the correct path. Not knowing what looks good to begin with was the first challenge I had to break.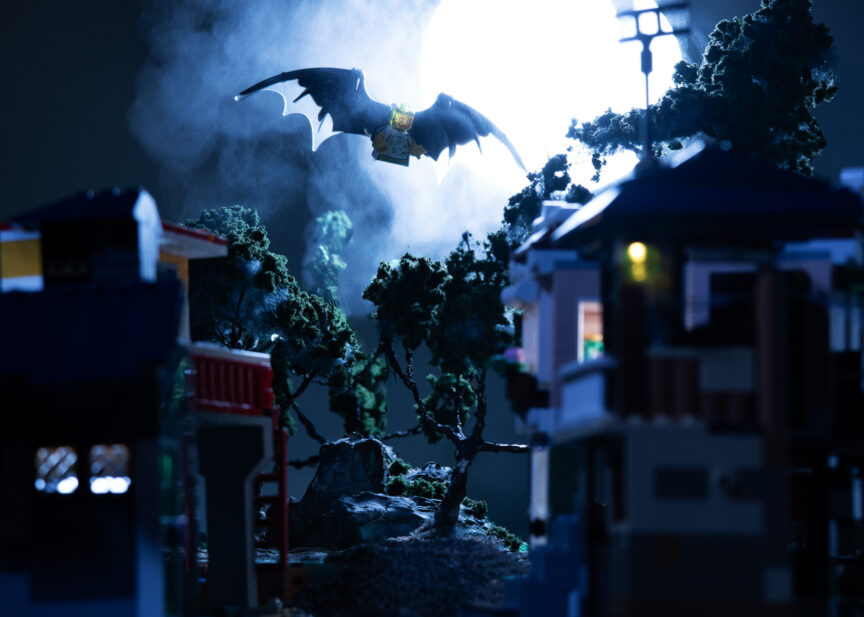 The #2 is my gear. I was learning through tips and tricks from Brickcentral and videos from Four Bricks Tall but there are just some things that a phone camera can't do like achieving that good Depth of field, catching those beautiful misty light and shadows without it looking flat. Or just being able to focus on one subject without having to blur everything in the background using an editing software. That's when I knew I had to upgrade and I'm so happy I did.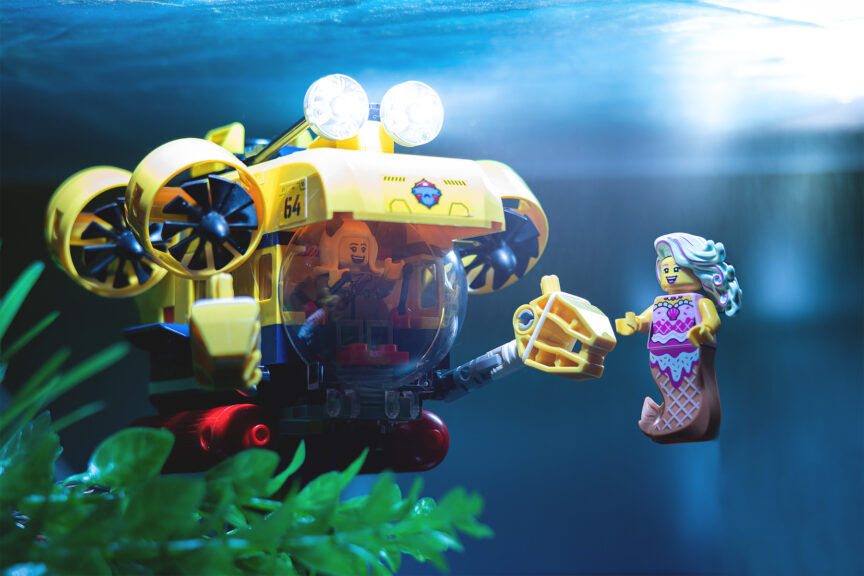 And #3 is my fear of getting ignored by the algorithm. I have always been someone to question rules and limitations and that makes me tend to experiment quite a lot. I enjoy creating photos that are not mainstream like Happy Happy photos or character photos. I enjoy creating mysterious ones or emotional ones where real people can relate. I enjoy self-expression. And yet social platforms made me wonder some time ago if I'm doing the right thing, or that maybe I should follow what everyone else is doing so people can like my photos more. In other words, I became a "photo people pleaser". I got burnt out after a month and stopped taking photos. Then I realized that my photography makes me happy, and it should make me happy. Not the other way around.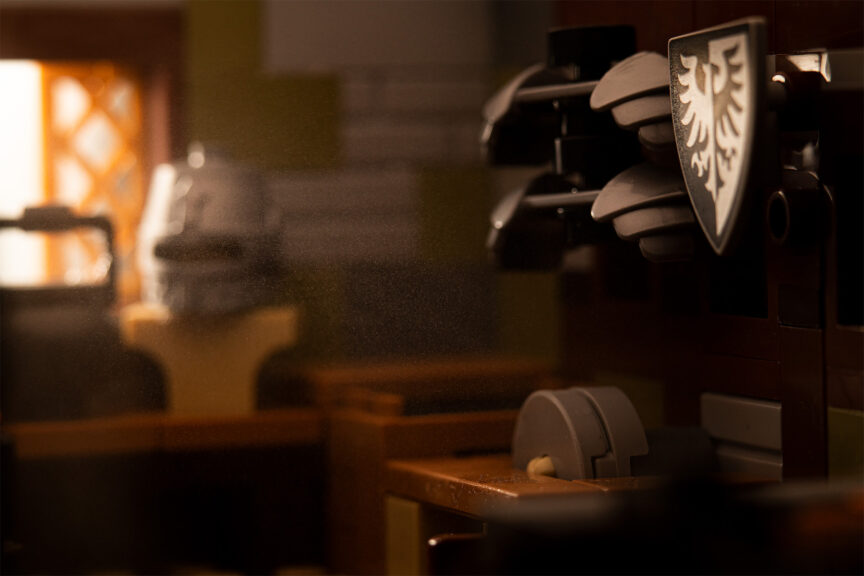 My goal is to help anyone who is wiling to learn about photography. I have been blessed to be taught so much by this community and would like to return it to the world. I believe that art is innate and it is in everything and that you just have to tap in the right kind of art, the right people to give you good direction and the patience to learn.
For the community: Many thanks for all the patience and the tips, tricks and advice that the mods and everyone else share. Remember that you don't need a lot of things to start, just the willingness to learn and the realization that you can do it too. You just have to keep on practicing, go out and take photos, just go and do it and ask for feedback. You need feedback.
The exclusive photo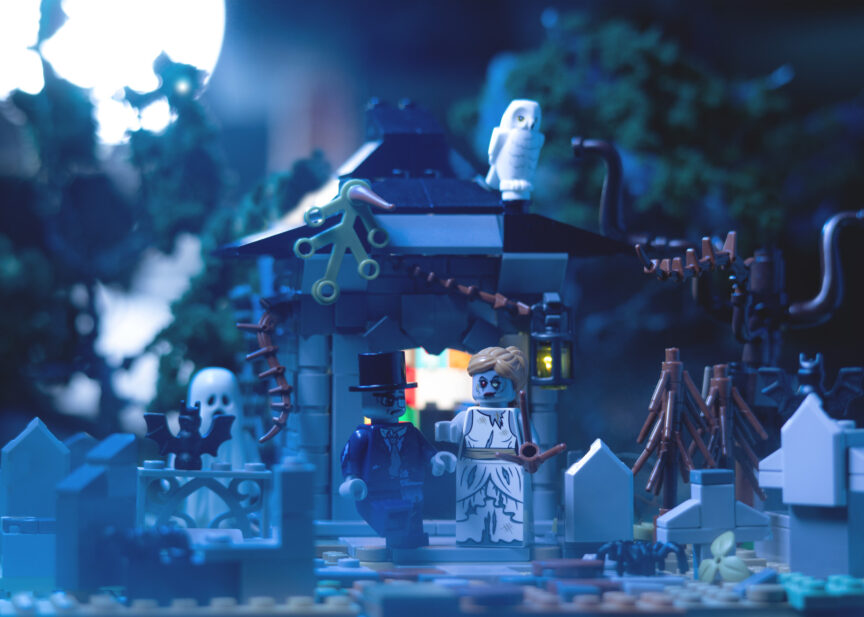 My best friend just recently got married and In my head popped an idea. A literal 'Til death do us part, only on this case, they're undead. I chose this idea for this month because it's spooky season and it's my favorite of all the year long events. I always enjoyed the dark, horror and macabre because of its History where authors use their creativity to portray the reality they're facing like the unfair society, new technology, life and death, plagues and wars. These catastrophic events are then shared to us to give us a feeling of helplessness but the best feeling is that sensation you get after a jump scare knowing that the Horror movie you watched is not real and you can go back to your normal life.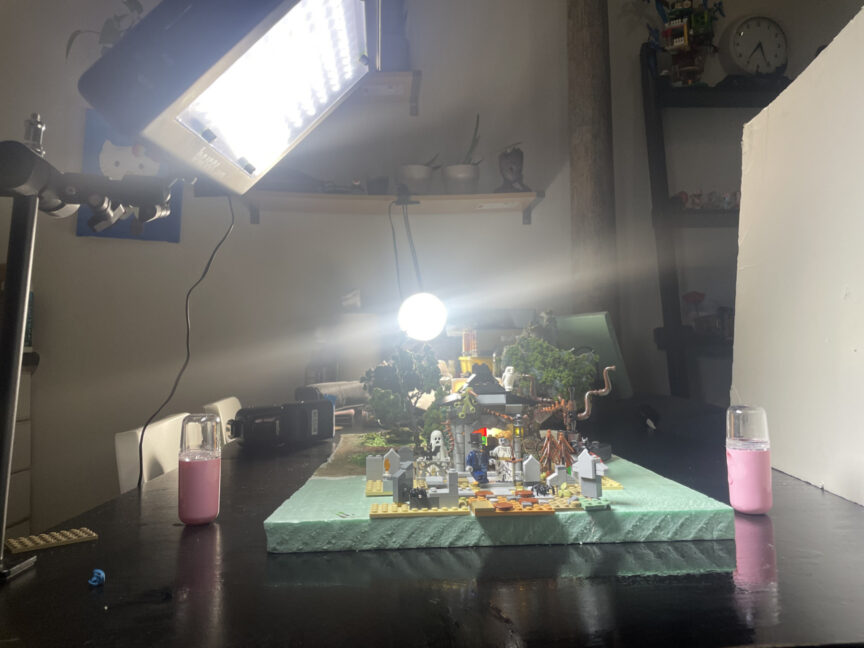 Here i built an MOC of a Tomb/Mausoleum. I had a diorama I created a long time ago just to add some background details. I love the moon so I made sure to add this here. I'm using a flash with a blue gel to add a bit of eeriness and a led lamp to light up the front. I have 2 misters for mist/fog effect.