Every month, we pick a LEGO photographer active in our community and share some of their work and a little about themselves. This month we traveled to France again to meet Laurent Delcroix!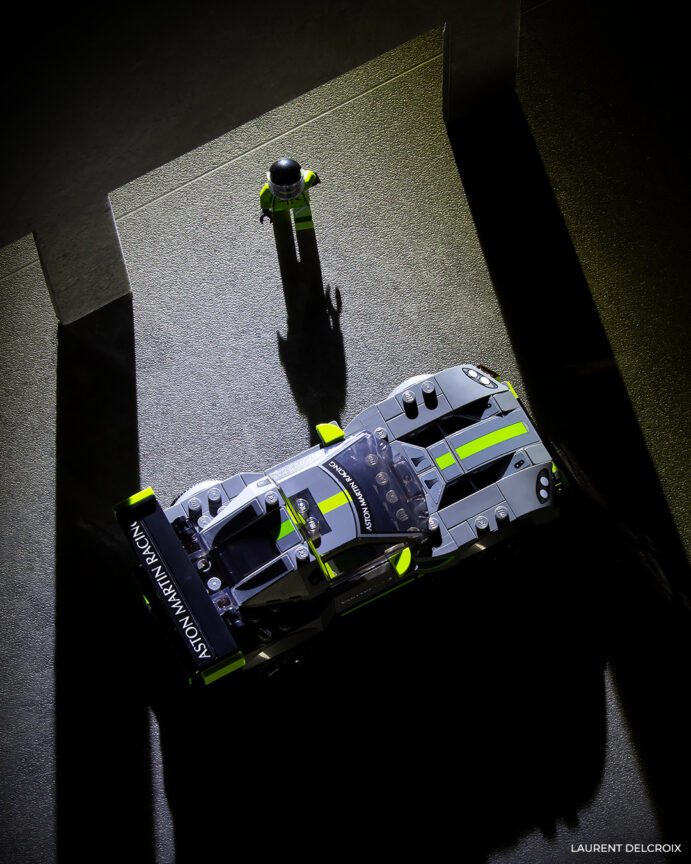 Hi, I'm Laurent!
I'm 42 years old and I live near Lille in the north of France and in everyday life, I'm a graphic designer / photographer / retoucher / videographer / motion designer in advertising agency.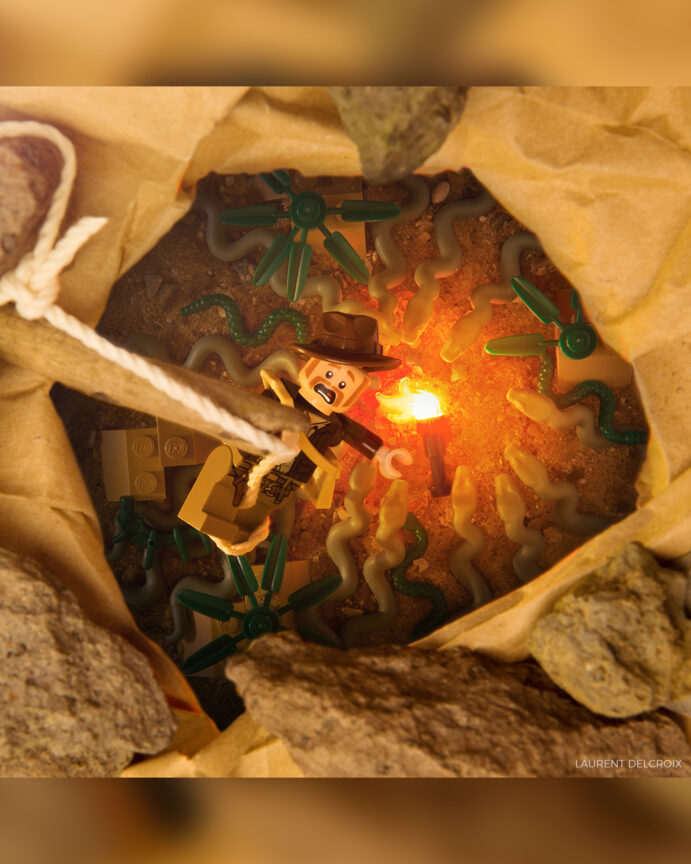 My creative process often starts the same way. I look for a theme or I participate in the Brickcentral contests. This imposes me a theme, a starting point for reflection.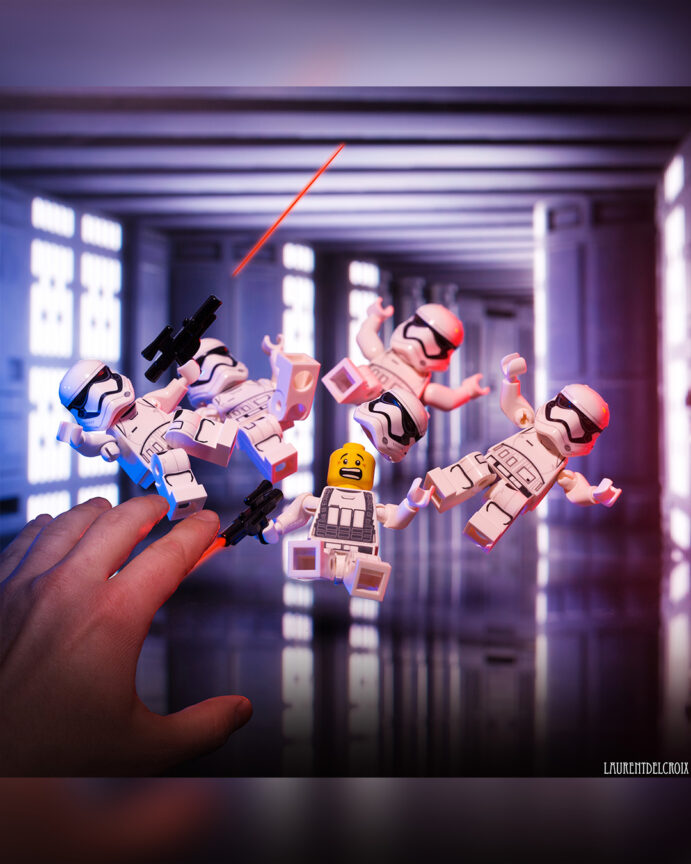 My ideas come when I'm in the shower or when I'm walking to work or during my lunchtime walks. There on I come to put my own constraints to stick as well as possible to my instagram feed (Minifigs in movement and expressive, the photo must tell a story, create one or more emotions) It's a lot of constraints but I think that to evolve and make your creativity work, you have to put yourself in difficulty.
As for the equipment, for the LEGO photo, I use a Canon 100mm 2.8 Macro and a 50mm 1.4 with a Canon 6D, a tripod and lighting with LED bulbs that can change color. Usually for non-LEGO photos I use Cobra flashes.
But to show people that you don't have to spend a lot of money to take pictures, I put myself under the constraint (again ) of using lights that many people have at home.
Finally, my essentials are wire and fixative paste!
On the photography style side, I would say I don't really have a style, aside from using artificial light all the time because I always take my photos when my 2 girls are in bed.
I just want people who look at my photos to be able to tell stories with them.
My goal in my photography is to show that you don't necessarily have to buy very expensive equipment to do toy photography. Too many people don't dare and find excuses behind the lack of equipment, but there is always the possibility to make do with what you can find in a house. That's why I show as many BTS as possible on my account.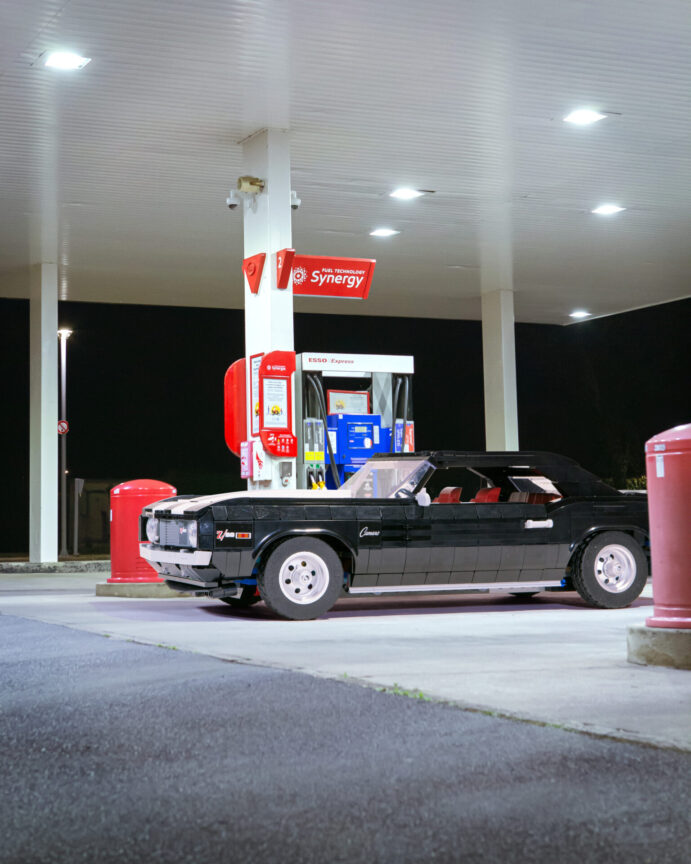 The exclusive photo
Why this picture? I've been wanting to take pictures of Disney villains and such for a while now.
In the latest set of Disney minifig I was pleasantly surprised to find Dr. Facilier (commonly known as the Master of Shadows). I'm fascinated by this world of witchcraft, voodoo, mystery (I'm also a big fan of HP Lovecraft).
So I decided to showcase him in front of the door of his lair accompanied by his snake-like shadow.
The first difficulty was to create the door because I don't have a lot of purple LEGO pieces and the second was to create a credible snake that allows me to make the shadow of Dr. Facilier.
For the rest it's just a good lighting for the atmosphere and a retouching part to integrate the shadow of the snake in the picture.
Some tips: For the bright atmosphere of a dark alley I created a con of light with a simple cereal box cut into a triangle
To create the shape of the snake I diverted a minifig ninjago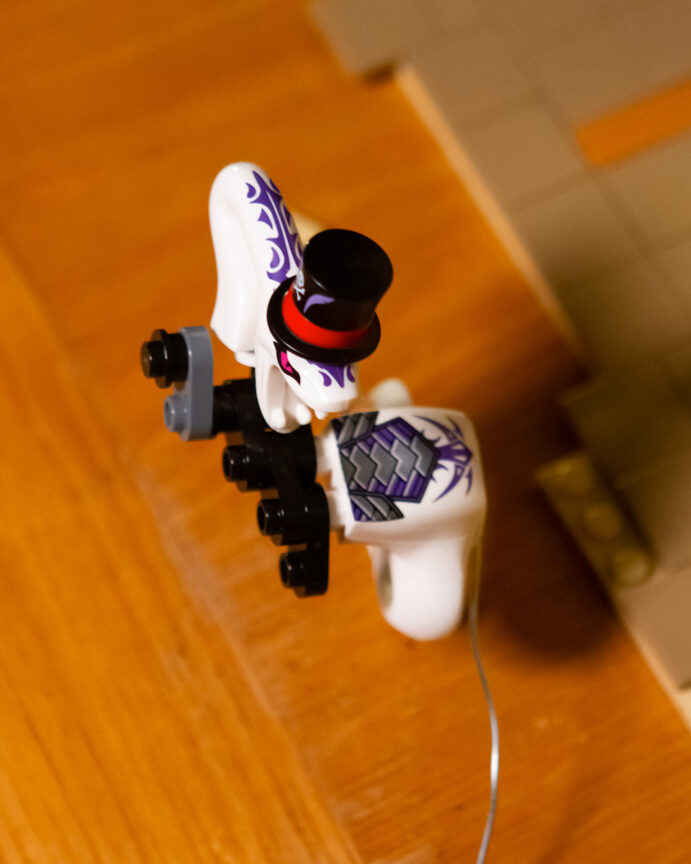 And finally to create the shadow I simply used a small light bulb that I put far enough. Why do you think? Simply because the smaller the relative size of the light, the more the shadows are cut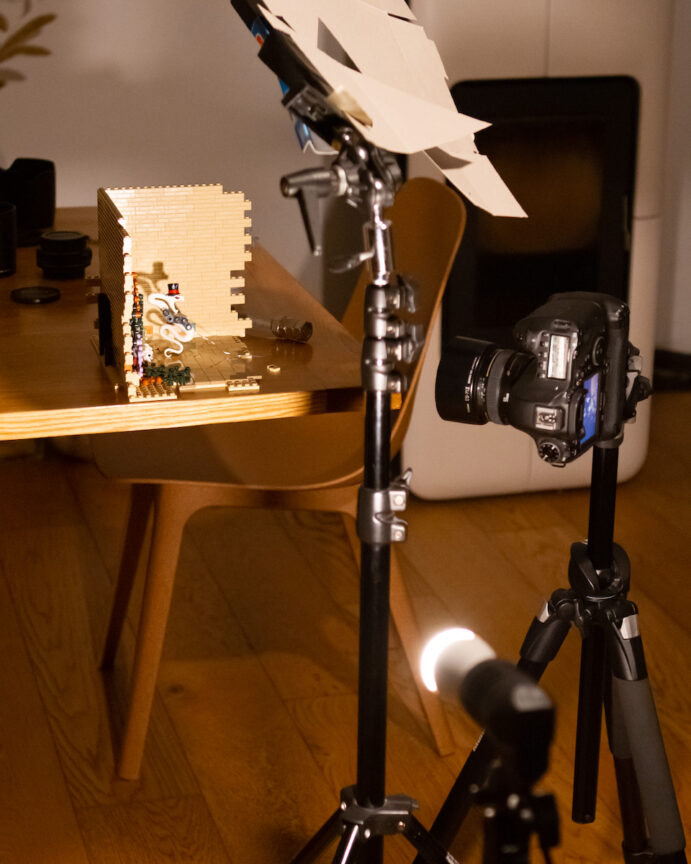 I hope this has inspired you to get into toy photography! Don't hesitate if you have any questions! See you soon on the networks.