Every month, we pick a LEGO photographer active in our community and share some of their work and a little about themselves. This month we traveled to France to meet Jerome Barchietto (Instagram: jbarchietto| Tumblr: jbarchietto)!
I'm Jerome, a 40 years old French graphic designer.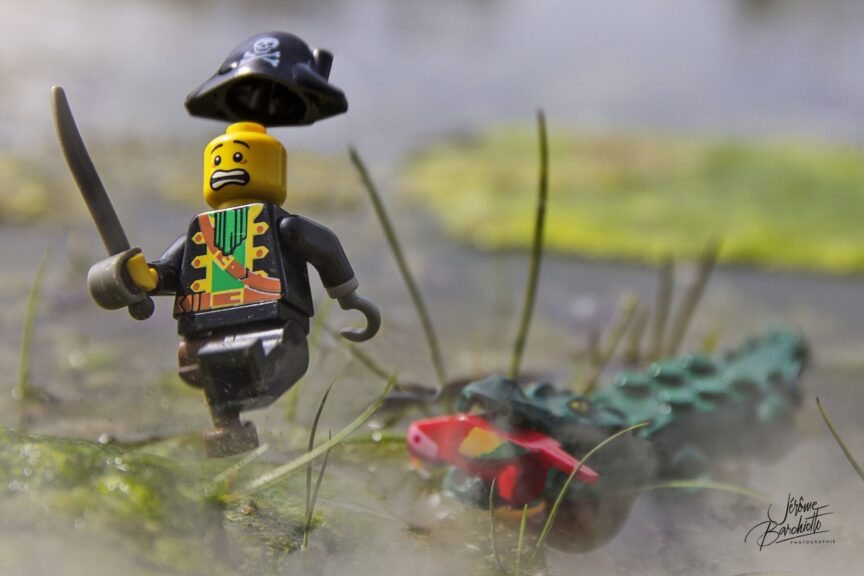 I started photographing LEGO in early 2021. The main objective I look for in my images is to tell a story, often funny. I give a lot of importance to this, perhaps even more than the final quality of the photograph. So I keep the scenes simple, as much as possible, and focus on the action.
I use different universes, often related to pop culture but I also like to stage the figurines as if they were coming to life in our world. I'm also nostalgic for the iconic themes and figures of the 90's, and I really enjoy using knights, astronauts and pirates.
I use a Canon SLR and 3 lenses depending on the effect I want to achieve: a sigma 17-70 often used for wide angles, Canon 250mm when I want to contain a large scene and Canon 50mm + Macro Extension Tube when I shoot for the details.
I often shoot in studio, for the convenience of having a controllable space, but what I prefer is to work outdoors. Nature is a perfect setting for my style of photography.
In this case, I do some location scouting beforehand and use a little more equipment during the shoot (diffuser, fill light, etc…).
Even if I always try to get as close as possible to the final result during the shooting, I never forbid myself to retouch the images. For me, the photo is a graphic base that I modify to adapt it to my vision. I often add effects that accentuate the understanding and immersion.
I like this part as much as the shooting. In any case, I encourage LEGO photo enthusiasts to test things out to find the way to work that best suits them and give them the opportunity to innovate.
The exclusive photo
One of my first photos was of a Ninjago dynamically slicing a banana. The photo was very popular so I decided to use it with many other fruits and create a series called "Fruit Ninja".
Today I'm adding a wink to it by adding the orange. The most complicated part of this series is to work with the fruits, often heavy and bulky, and to find tricks to position them correctly.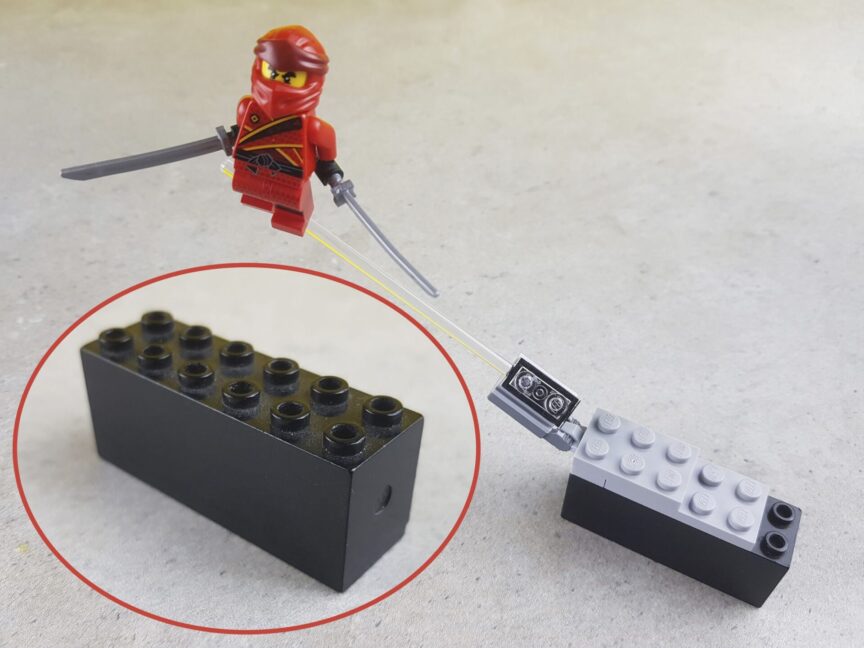 And this time instead of the usual wire, I tried to build a base from a ballast brick used in LEGO boats. It works very well, I will do it again!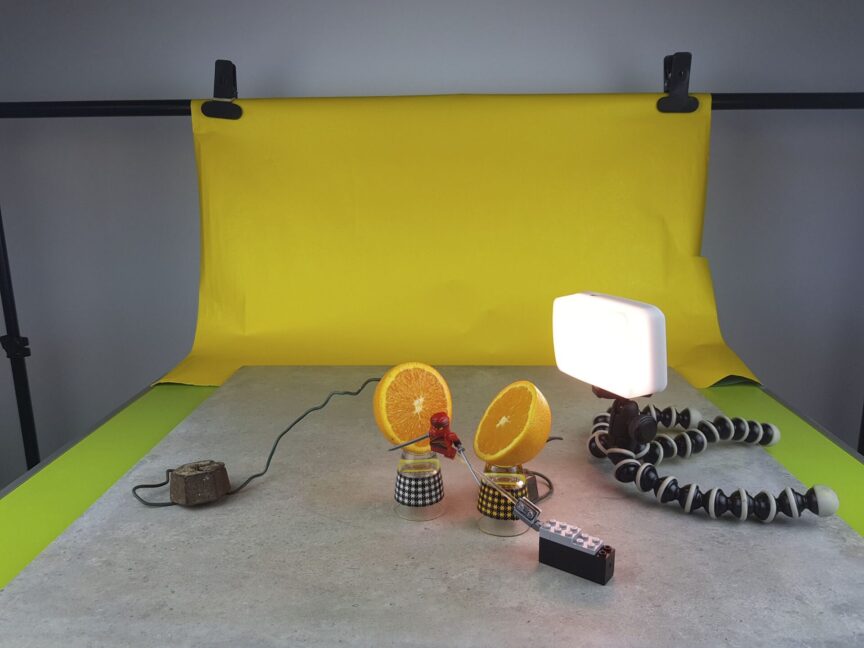 Apart from the representation of the levitating elements, the technique for this image is quite simple: 2 main lights, an orange RGB backlight and a single sheet of paper on a roll for the background.
At first, I opted for a dark green background to contrast with the orange, but finally the tests were not conclusive and I shot again with yellow to be more in the tone. The result was better suited to me like that.