Today I invite you to take a look at the next seasonal LEGO set. The set embodies one of the most recognizable Easter symbols in the world – the bunny. It's a cute beige bunny on a green lawn with a pair of brightly colored eggs. Let's take a closer look.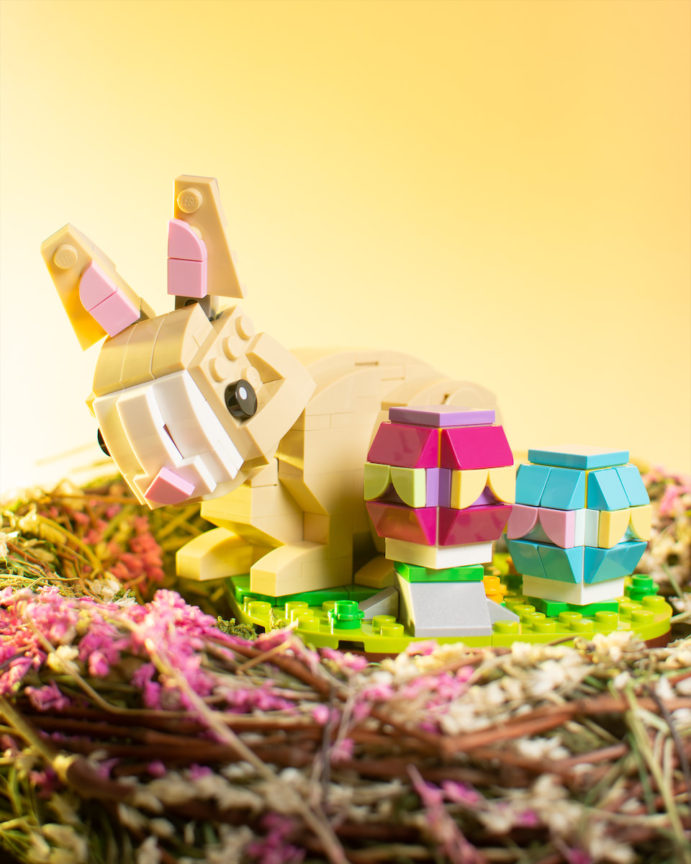 This is a medium set consisting of a brick built animal and display base. It's quite simple, but looks good. Considering the scale of the model, the bunny is designed very authentically. The set has a 12×12 stud base, making it a great candidate for any shelf.
I like it when even in a small set such as this designers find a place for pleasant surprises. For example, this carrot hidden in the base. You will see this only once during assembly and maybe again if you disassemble the set.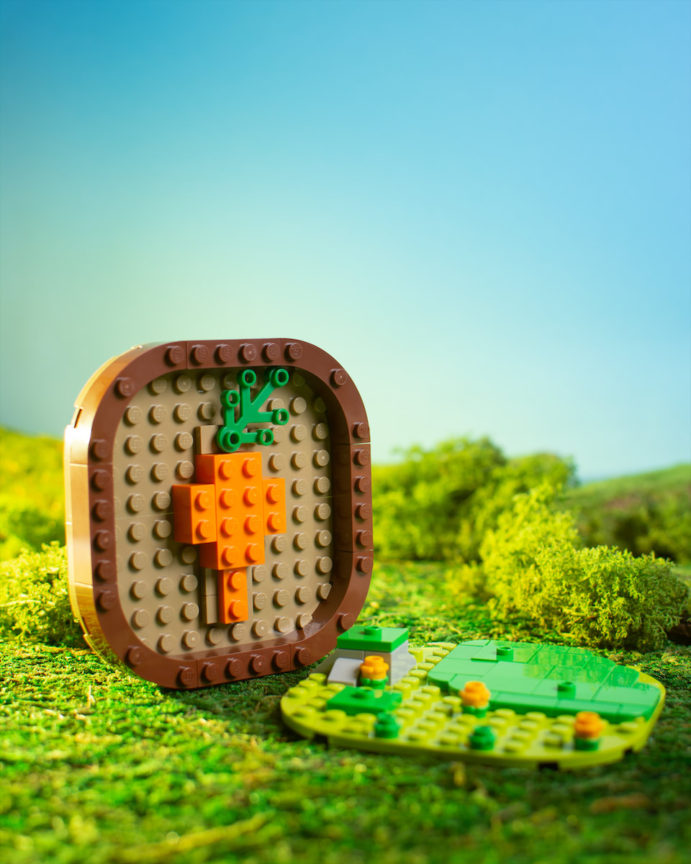 Despite the fact that the set looks like a souvenir or statuette on display, the bunny has movable hind legs, head and ears. So there are some playable features here in case you are gifting this set to kids. It's surprisingly playable. Just one hop to happiness!
While the bunny has lost his guard, let's take a look at a couple of his Easter eggs. The eggs are lined with colourful Dots parts, that look very appropriate here. It's really cute, isn't it?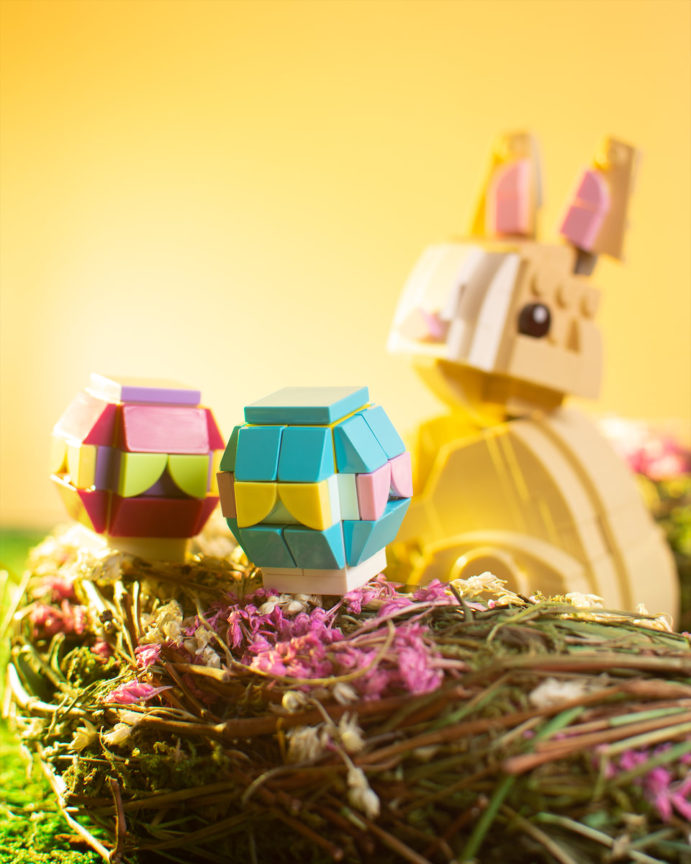 I would rate this set 9 out of 10. This is a really gorgeous Easter set to put on your shelf or give to someone. I would like the bunny to have movable front legs and for the head to have a wider range of motion, it is only because of this that I do not give it the maximum rating.
Behind The Scenes
I usually photograph LEGO in my kitchen, and this review is no exception. This is what my workplace looked like on the day of the shoot. I decided in advance that my Easter bunny should be shoot on a green lawn, but since it is very snowy and frosty outside my window, I went to a hobby store to find something for suitable scenery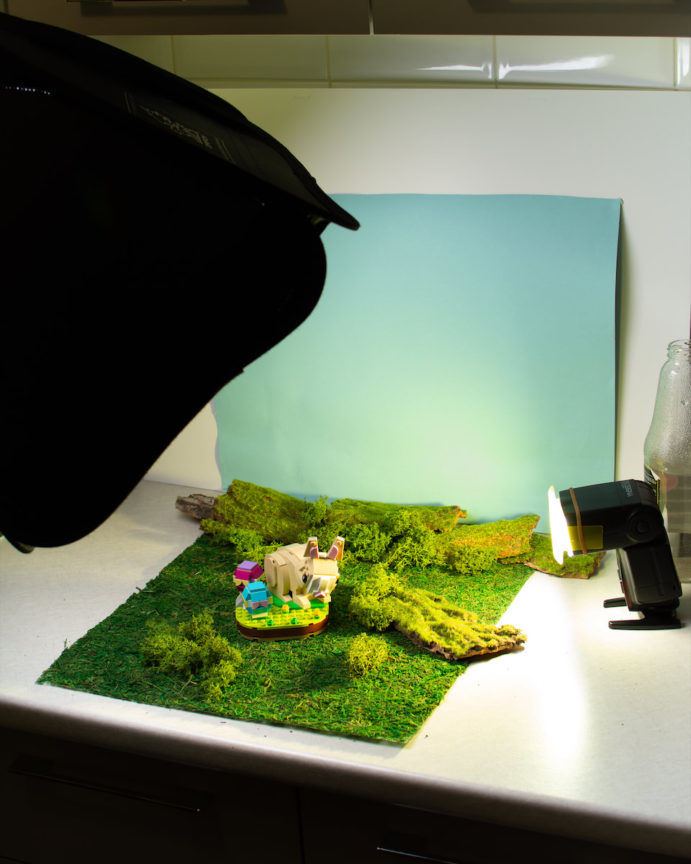 I took a large sheet of dried grass, moss, tree bark, and a diadem of dried flowers. With these simple things, you can create any kind of scenery, especially when it comes to a fairy tale. I liked working with natural materials, their smell reminded me of summer walks in the forest.
The set will be available in February with an RRP of $14.99/€14.99/£13.50,
The set was provided for review by The LEGO Group through the Brickcentral community. The review represents the personal point of view of the author.