The latest wave of Ninjago sets see the Ninja equipped with underwater vehicles, mechs and other gear to battle some sub-aquatic foes. Brickcentral kindly asked me to share a photo essay featuring two of the sets from this range: Temple of the Endless Sea and LLoyd's Hydro Mech.
The Story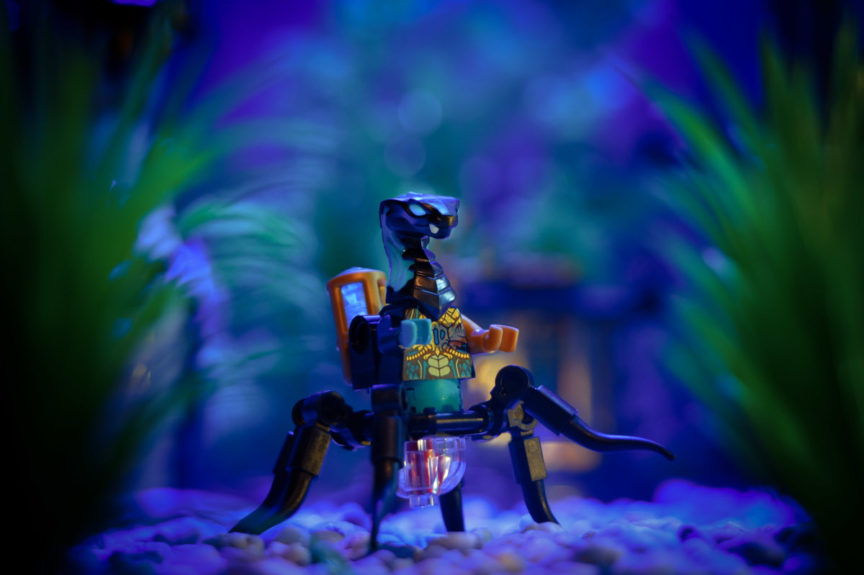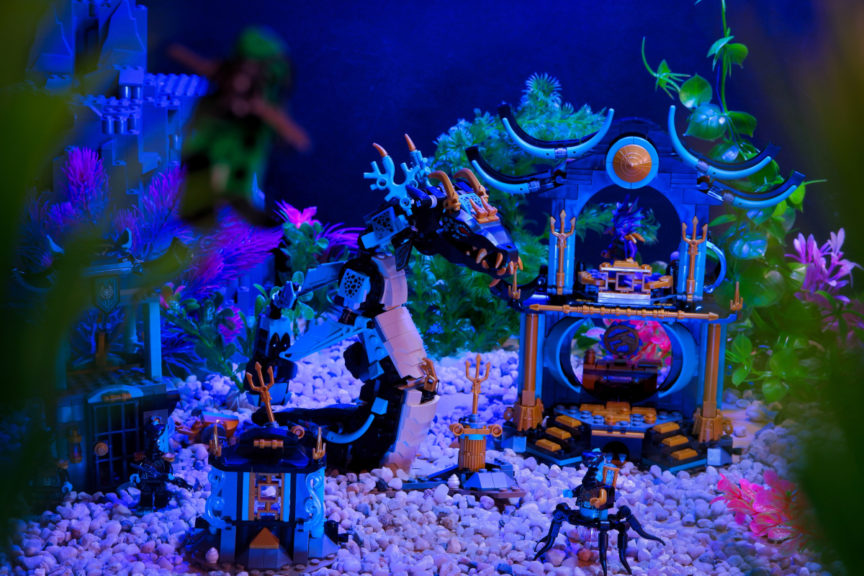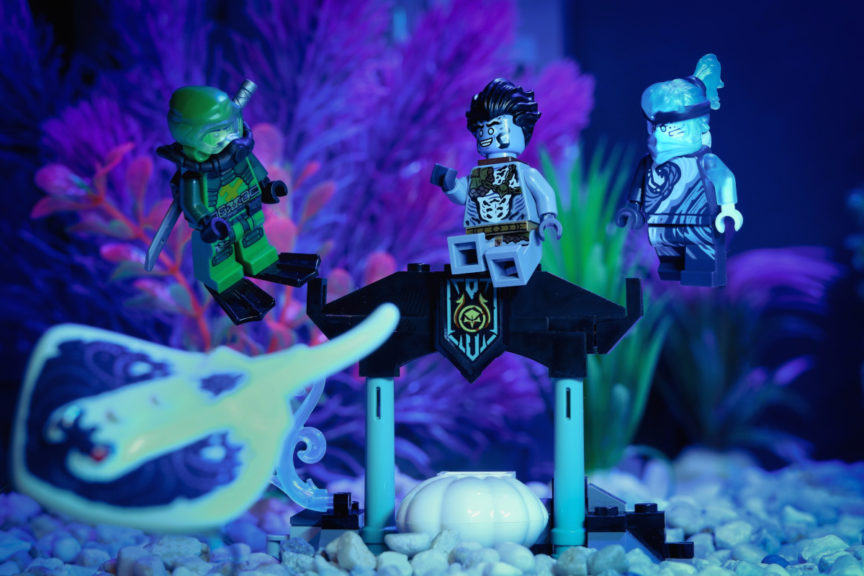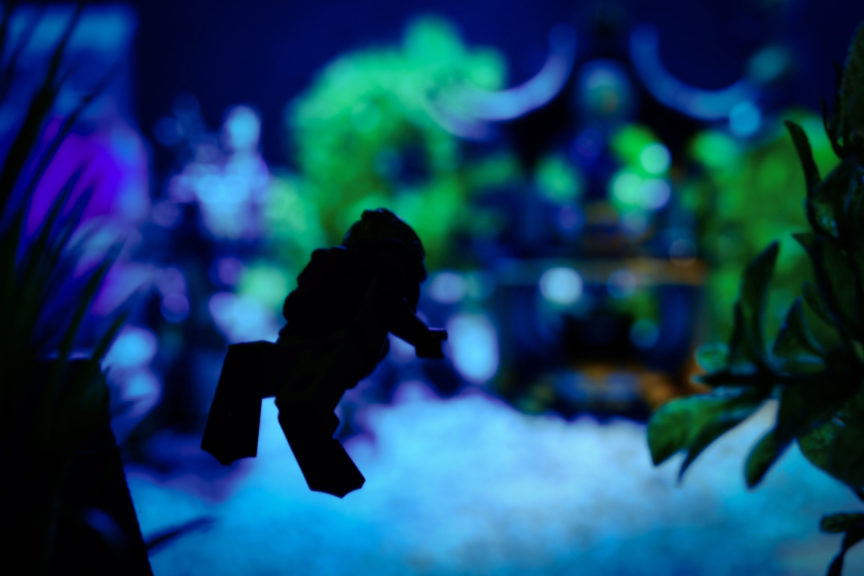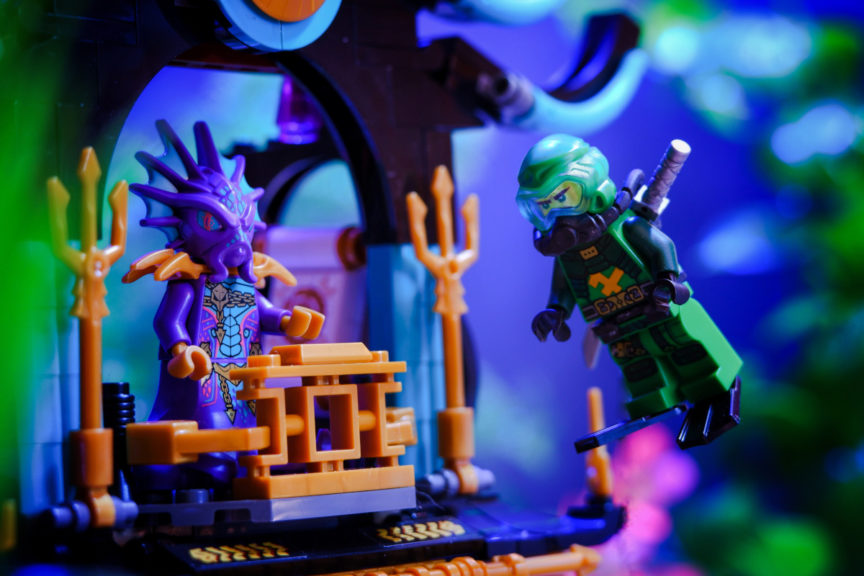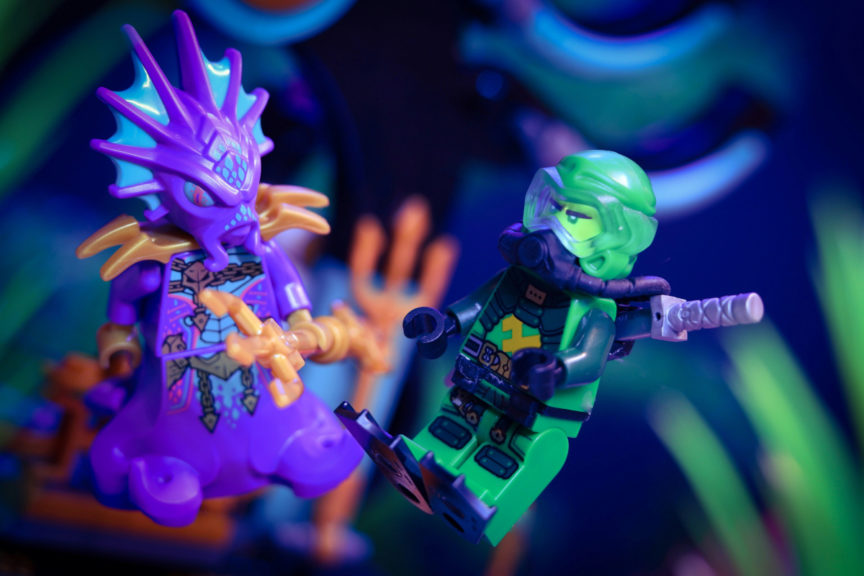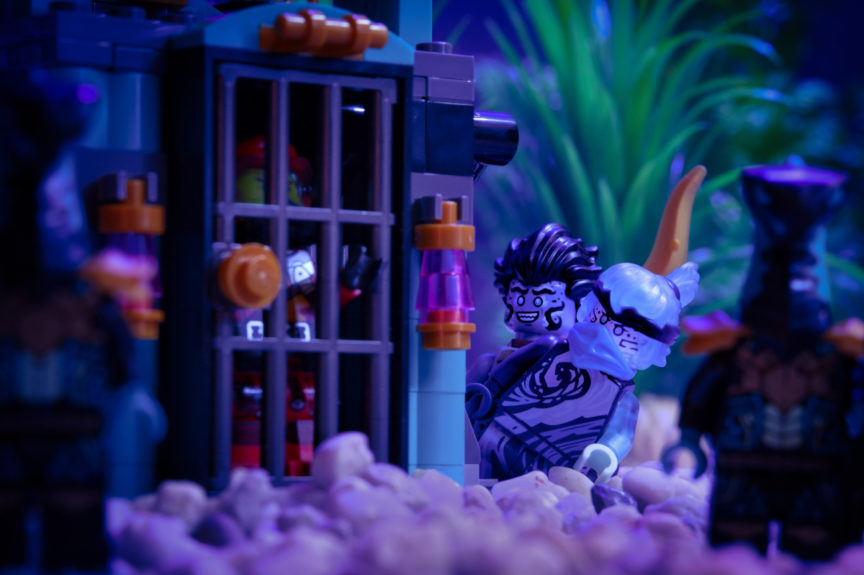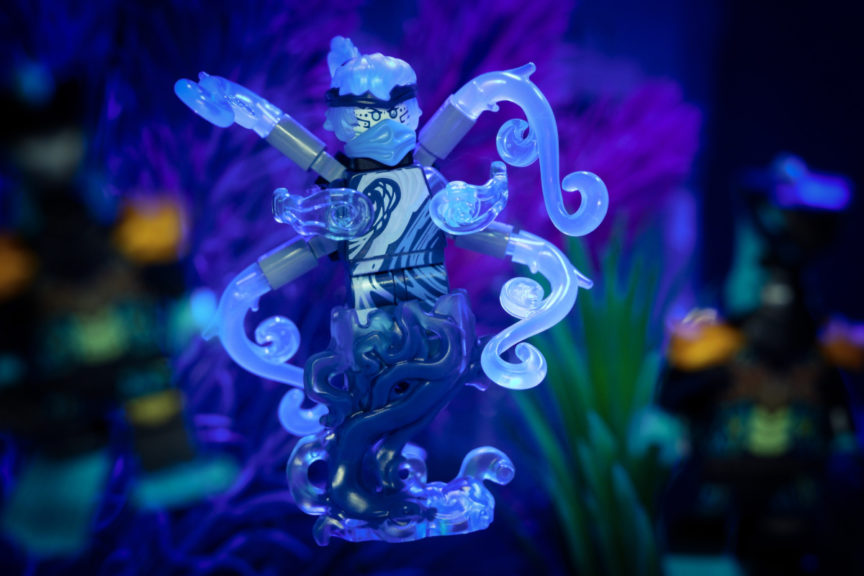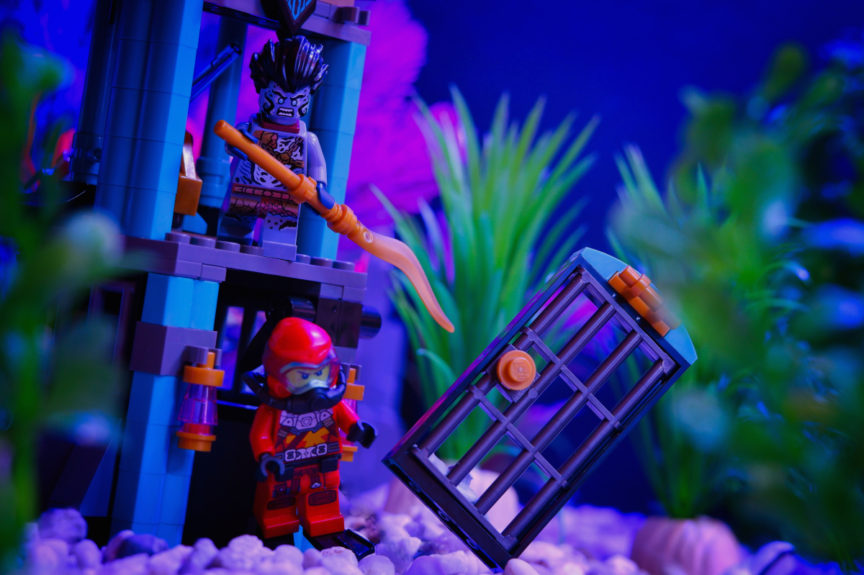 Mini Review
I love how Ninjago keeps changing up the theme of its sets in major ways that still all work together. This latest underwater range is another fun take and I especially like some of the new parts included. As usual though with any Ninjago wave my favourite elements are the secondary characters. And that's true of these sets too. I love the serpent-like enemies and Kalamaar, the "big bad" is a great figure with amazing details. Likewise Benthomaar is also a really interesting figure unlike anything else I have while Nya also has some fun new prints.
These figures all come in the larger Temple Of The Endless Sea Set which I really enjoyed. It has lots of separate min builds that make for a great playset but also for arranging different scenes for photos. The Large snake build is fantastic and I didn't really make good enough use of it in this story.
The lower priced Lloyds Hydro Mech set is much simpler and another entry in what seems like an endless stream of Ninjago Mechs. However, mechs are fun, LEGO is good at making them and this one has some unique twists, including a boat hull for a shoulder pauldron. Very cool.
They are two really good sets and, as is typical for Ninjago, great value compared to other LEGO sets. Id give the Mech 8/10 and the Temple 9/10.
Behind the Scenes
For the BTS section, I just want to share a little on how I found the shoot and alongside some images of my setups.
I decided to build the sets before coming up with a story but as soon as I built the jail cell I immediately decided I wanted to do a story about a jail breakout. There are lots of interesting figures and I wanted to try and use them all which was difficult to do with a limited number of shots. Anyway, coming up with the story for these sorts of projects is one of my favourite parts. I don't know why I don't do this sort of thing more often.. maybe I will.
The main location was my desk where I usually shoot.
I picked up some cheap fish tank supplies to add to the temple scene. The plants cost less than £10 and the gravel just £3, both items for less than a Star Wars battle pack! I'll definitely make use of all of these again too. I also used some blue cellophane over my lights to give the shots that blue tint.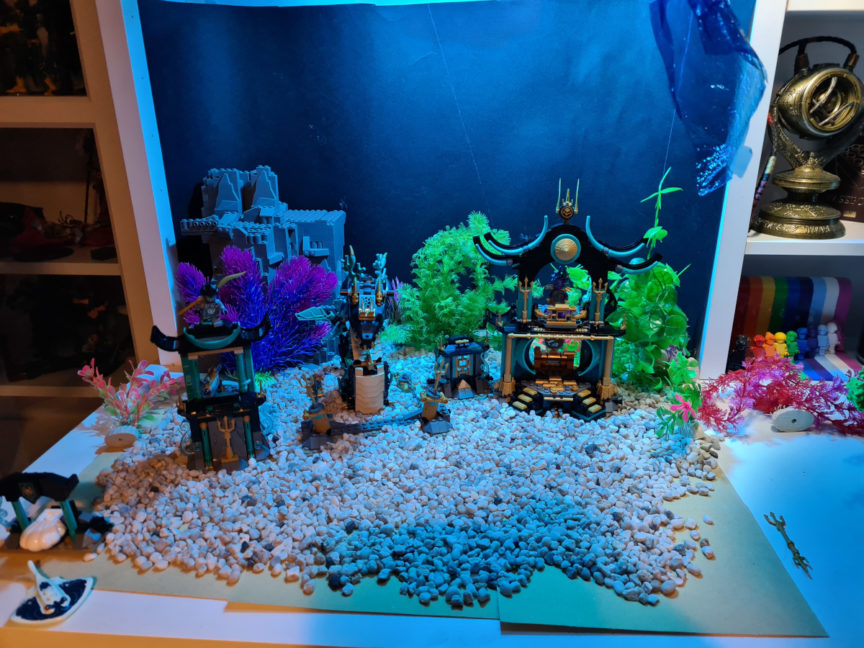 For some of the shots, I used an ironing board in front of my desk as another surface to get a little more distance between some foreground items and the scene.
And finally, for the one outdoors shot, I took my camera a single fill light and some LEGO down to my nearest river for a quick shot by the water. I really wanted at least one shot with the surface of the water so this was important to me.