Each month, we pick a LEGO photographer from our community and share some of their work and a little bit about themselves. This month's artist is tomtommilton!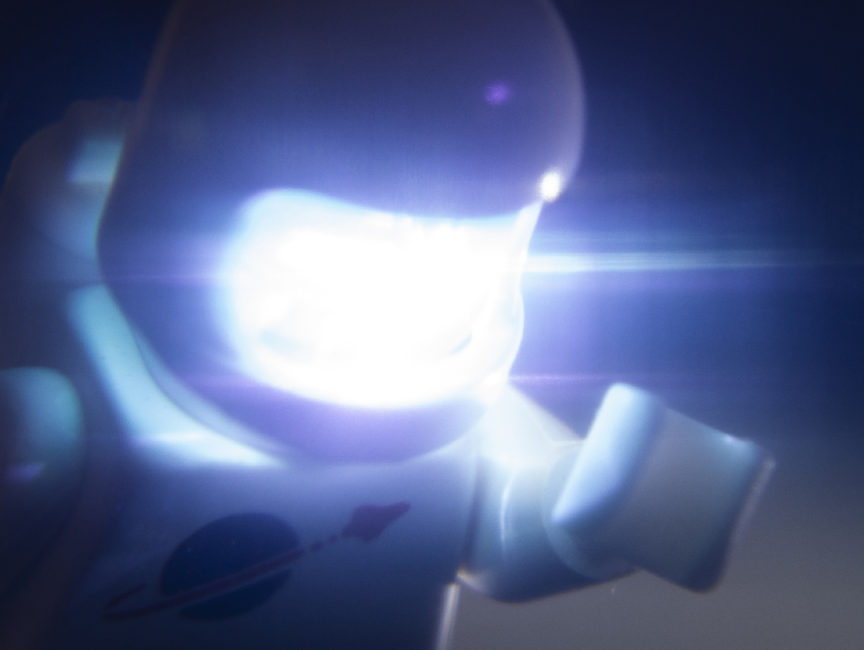 I'm an artist and designer from Bristol, UK. Alongside the varieties of drawing, painting, and design I've been taking toy photographs since 2015.
I started when on holiday in the Italian Dolomites, where I photographed my friend's snow trooper, catching the sun over the brow of the helmet, and ever since then I've been chasing the light and the subsequent lens flares.
A lot of my photographs are of various pop culture characters including superheroes, Harry Potter, Lord of the Rings, but especially Star Wars. In fact (like so many people in this world) I do what I do because of Star Wars. Its influence on my younger self is immeasurable. Alongside all of these characters there's always room for some of my Classic Space minifigures to get in front of the camera, they survived from the 80s.
As well as LEGO I take photographs of action figures, scale models, and toy vehicles, as well as a little landscape photography, which I sometimes combine with my toys.
I love practical lighting and practical effects, and thoroughly enjoy the challenge of trying to achieve as much of my photography in-camera as possible, whether that be actually lighting up lightsabers, capturing motion blur, or creating magic spells with light painting.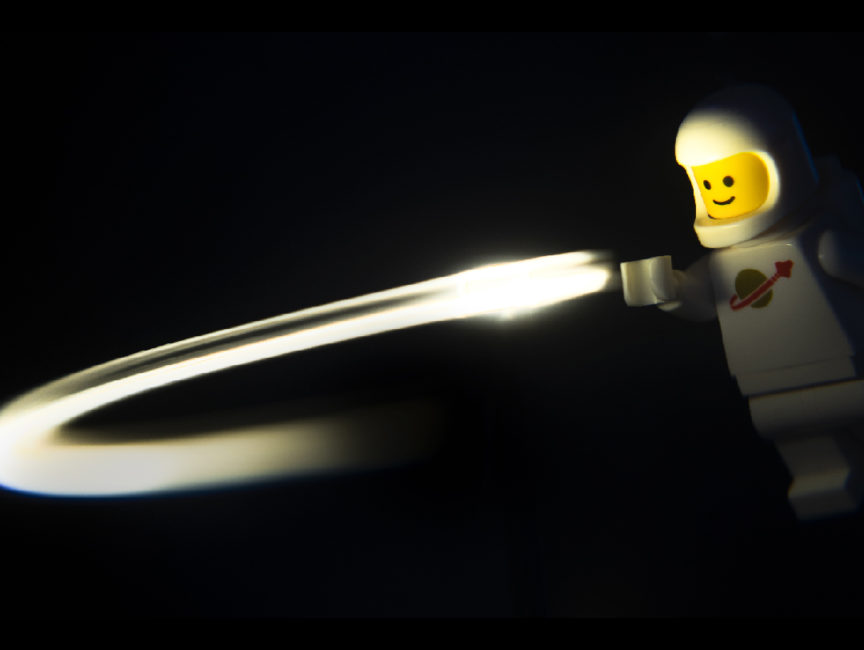 A lot of my photography influence actually comes from cinematography. I love to include lots of contrast and embrace the shadows in my photographs to further highlight the lighting effects. So lots of silhouettes and complicated lighting setups. And even though setups can get complicated I use nothing fancier than £7 ($10) led torches to light my photographs.
I currently shoot with a Sony A7, but the real quirk is that I actually shoot with two lenses at the same time. Firstly an 85 or 100mm prime, then a 2x anamorphic lens attached to one another. Both are manual so focusing is a slow process. But it does allow for some dreamy and cinematic oval bokeh and some JJ-esque lens flares. It also means the wide aspect ratio of my photographs is captured fully in-camera and is unsqueezed or stretched to a 2.66:1 aspect ratio (I've cropped some of the images here to fit).
With my various lighting setups, I've spent a lot of time in the studio. But In something of a full circle in my photography I have recently taken to getting back out in the world and taking my lighting setups with me.